The concept of 'productivity' is often used in terms of improving one's work output. But what goes unnoticed is the various factors that need to be handled in order to increase productivity. Various productivity tools are available that help you improve your productivity by controlling different aspects of your work life. Here are our favourite productivity tools for you to choose from.
5 Best productivity tools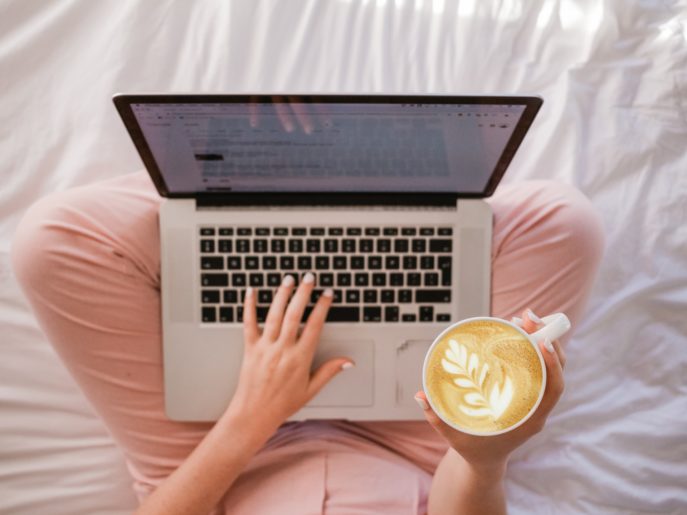 As discussed above, various facets of our life contribute to our productivity. Here are a few tried and tested apps that have proven their mettle in improving our productivity.
Mailman is a safe and flexible email management software to manage emails. When emails continuously keep popping up, you tend to lose focus on your current work. Mailman's plus point is that it shields you from unimportant emails and thereby minimizes email interruptions. Fewer interruptions helps you concentrate more and thereby increase productivity in your work as the best amongst productivity tools.
Features:
This email management software allows you to schedule a time slot to receive all your emails in one go. Till then it silences all the email notifications.
It also has a 'Delivery slot' feature that helps you receive an hourly delivery of all your emails together.
It also blocks your unimportant emails. But, at the end of each day, it provides the blocked email list. Thus this feature helps you to manage inboxes efficiently without pilling them.
This email management solution also provides you with a 'VIP list' that allows you to view and access your important emails easily.
2. Chanty– best productivity tools for team communication
Chanty is a team communication tool. It is a chat application. Communication of ideas, projects is essential in a team. A lack of effective communication can affect a business. It can reduce overall labor productivity. Hence, having a dedicated platform for communicating business ideas is a necessity for every team to make use of the best productivity tools.
Features:
It comes with advanced search options to find what you need in productivity tools.
One can also create and manage tasks and switch to a Kanban Board. Connect to other apps like -GitLab, Trello, One Drive, Google Drive easily.
It thus extends unlimited message history, task management, file sharing, and powerful notifications to collaborate and communicate effectively in one place.
3. Google Workspace – best productivity tools for team management
Google Workspace is an app curated for remote-working team management. We all use google and are familiar with its products as well. With the security and sophistication of Google, Team collaboration and Team management are easy and efficient with these productivity tools.
Features:
It enables communication, sharing, storing, coordinating, editing, and customizing your business operations and organizing team members.
All the google applications are also integrated into one interface to streamline a work environment as the best productivity tools.
It also includes collaboration tools like Gmail, Calendar, Meet, Chat, Drive, Docs, Sheets, Slides, Forms, Sites, and more.
4. Monday.com– best productivity tools for work management
Monday.com is a Work Management and Team Collaboration Tool. A company needs to streamline its operations and team. An all-rounder platform that solves it all is necessary. These productivity tools create a virtual workspace to manage, track and organize all the work is essential.
Features:
Monday.com offers a virtual workspace platform to manage everything.
It also extends 200+ templates and an easy-to-use interface and provides Kanban, Calendar, Timeline, Gantt, map, form, workload, and main views for efficient workflow tracking.
It facilitates integration with 40+ apps such as Google Drive, Trello, LinkedIn, Dropbox, Shopify, Excel, et cetera.
Proofhub – best productivity tools for project management
Proofhub is a project management software. One of the critical features of remote working is task allotment and team collaboration. Effective task planning, distribution, organization, and communication among the team are essential.
Features:
It features- Kanban Board, Gantt Charts, and a separate calendar.
It also eliminates long scattered conversation threads with a dedicated chat feature for each project.
Also, it has a simple and easy-to-understand interface.
An all-in-one app with all the productivity tools required for effective team management.
Achieve your goals with these productivity tools
Productivity can be increased by making even small changes in our day to day life. Keeping track of the amount of time we spend everyday on different tasks, is one way of knowing how you can improve your productivity. Try out the productivity calculator mentioned below to see how you can save time AND money with better email management. Along with that, the above productivity tools can prove instrumental in your long journey to a more productive you.
FAQ's
What are 3 examples of productivity software?
Mailmanhq, Google Workspace, Chanty are some of the examples of productivity tools.
What are the 5 most commonly used productivity tools?
Mailman, Google Workspace, BlueMail, Trello, Asana are some of the commonly used productivity tools.
What is considered as a productivity software?
Any software that can be used to simplify a task at hand and save time is called a productivity software.
What are the benefits of productivity software?
Some benefits of productivity software are:
1. Better productivity
2. Better work quality
3. Higher time efficiency
4. Greater work-life balance