Increased productivity is an important goal that can be achieved in many ways. Manually controlling the amount of time you spend on tasks is an affordable but painstaking way. Automating your process by using software for productivity makes it easier and allows a consistent increase in productivity. Knowing what productivity tools are best for you can be decided using productivity calculators like the one below.
11 best software for productivity for you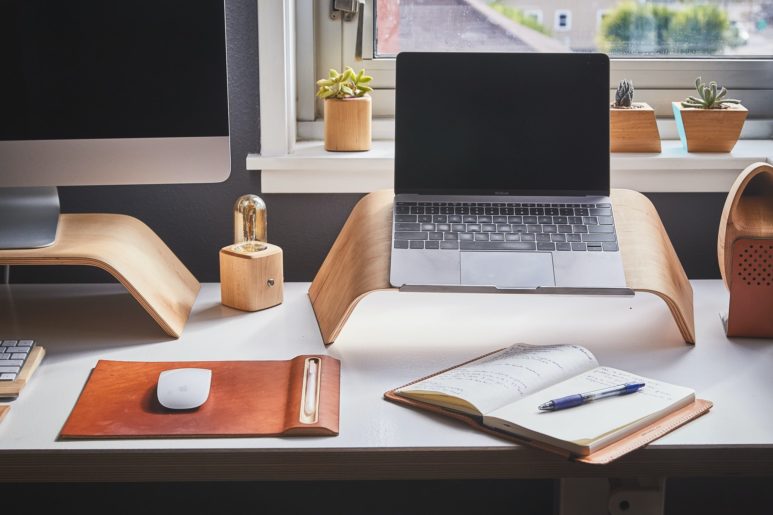 Here are 11 software for productivity, all tried and tested and recommended to improve productivity. These productivity apps, both free and paid, are a great investment of time and money to increase your productivity in the long run.
1. Mailman– the best software for productivity for inbox zero
Mailman tops our list of software for productivity as an email management software to manage emails. Constant email notifications are often the culprit that distracts us from our tasks at hand. Mailman attacks this very problem by reducing the amount of distractions that unnecessary emails can pose. As the number of distractions decreases, Mailman gives you a chance to focus better at the task at hand as your productivity increases and you get a better chance at work life balance.
Features:
This email management software allows you to schedule a time slot to receive all your emails in one go. This time slot is called the 'Do not disturb' feature that does not let emails disturb you for that period of time.
It has a 'Delivery slot' feature that helps you receive an hourly or any periodical delivery of all your emails together as a great software for productivity.
It also blocks your unimportant emails. But, at the end of each day, it provides the blocked email list. This feature helps you to manage inboxes efficiently without pilling them.
This email management solution provides you with a 'VIP list' that allows you to view and access your important emails easily.
ProtonMail is a very secure email service as this software for productivity. Privacy and security are the main priorities of Proton Mail. That's why it has made it to our list of the best productivity tools as an email management software. For instance, with end-to-end encryption and secure data centers, the app intends to give you a faster and secure service without any third-party involvement.
Features:
You can import to more than 20 languages from CSV contact with this software for productivity.
Custom labels increase the app's productivity by improving user experience.
This email management solution gives you the option to have a short domain address.
Newton Mail is an effective email management software that helps you to manage inbox effectively and provides many email management solutions. It helps you manage multiple accounts from email clients, read receipts, and quickly declutter your inbox. Its email organizer software has a simple user interface and the app works well with Apple, Android and Windows and serves as one of the best software for productivity.
Features:
It keeps all your unnecessary emails at various locations that can help improve your workflow.
This email management system lets you know whether your recipient has read the email or not.
Allows you to schedule emails for the future.
Reduces your computer usage and synchronizes easily with other apps to serve as one of the best software for productivity.
It has a lock feature to keep your essential emails safe.
Blue Mail is an email organizer app that has the potential of managing an unlimited number of emails. Similarly, it offers optimum personalization across various email accounts. This software for productivity enable group emailing along with intelligent push notifications.
Features:
Its Integrated Calendar feature helps sync your events and updates them on the go.
This email management app lets you send emails to a group of people without entering their names.
It allows you to cluster emails perfectly depending on groups and services and serves as one of the best software for productivity.
The 'People' mode of this app helps you receive emails only from people.
Microsoft Outlook is an effective email management app that helps you work with components like contacts, calendars, tasks, etc. It also helps you to schedule plans with various people, thus acting as one of the best software for productivity.
Features:
The email organization software can be used in offline mode without using data.
You can keep the software running in the background.
It helps you to quickly transfer your files to Office 365.
You can manage multiple emails using Outlook.
Chanty is a team communication tool that serves as a chat application. Communication of ideas, projects is essential in a team. Thus a lack of effective communication can affect a business. It can reduce overall labor productivity. Hence, having a dedicated platform for communicating business ideas is a necessity for every team to make use of the best software for productivity.
Features:
It comes with advanced search options to find what you need in software for productivity.
One can even also create and manage tasks and switch to a Kanban Board. Connect to other apps like -GitLab, Trello, One Drive, Google Drive easily.
It also extends unlimited message history, task management, file sharing, and powerful notifications to collaborate and communicate effectively in one place.
Google Workspace is an app curated for remote-working team management. We all use google and are familiar with its products as well. Also, with the security and sophistication of Google, Team collaboration and Team management are easy and efficient with these software for productivity.
Features:
It enables communication, sharing, storing, coordinating, editing, and customizing your business operations and organizing team members.
All these google applications all integrated into one interface to streamline a work environment as the best software for productivity.
It also includes collaboration tools like Gmail, Calendar, Meet, Chat, Drive, Docs, Sheets, Slides, Forms, Sites, and more.
Monday.com is a Work Management and Team Collaboration Tool. A company needs to streamline its operations and team. An all-rounder platform that solves it all is necessary. These software for productivity can also create a virtual workspace to manage, track and organize all the work is essential.
Features:
Monday.com is one of the software for productivity that offers a virtual workspace platform to manage everything.
It also extends 200+ templates and an easy-to-use interface and provides Kanban, Calendar, Timeline, Gantt, map, form, workload, and main views for efficient workflow tracking.
It facilitates integration with 40+ apps such as Google Drive, Trello, LinkedIn, Dropbox, Shopify, Excel, et cetera.
Proofhub is a part of software for productivity that is a project management software. One of the critical features of remote working is task allotment and team collaboration. Thus, it shows that effective task planning, distribution, organization, and communication among the team are essential.
Features:
It features- Kanban Board, Gantt Charts, and a separate calendar.
Eiminates also long scattered conversation threads with a dedicated chat feature for each project.
Moreover , it has a simple and easy-to-understand interface as software for productivity.
It is thus an all-in-one app with all the productivity tools required for effective team management.
Trello is a software for productivity that can increase productivity by efficient project management. However, often project management tools come with a hefty price tag. Moreover, a small team collaboration does not need an all-advanced project organizer. Software that is simple and effective is enough.
Features:
It is a software for productivity that is simple, flexible, and powerful.
Also it makes allotting, discussing and tracking tasks easy.
It enables integration with Slack, Dropbox, Outlook, Gmail, Salesforce, InVision, Jira, and hundreds more.
It also facilitates the automation of work with the Butler feature.
Asana is primarily a software for productivity for project management that helps you keep all your project details at your fingertips. You can also assign and reassign tasks to your team members. Asana also allows you to keep a thorough track of the project and its path ahead for better productivity.
Features:
See the status of your project work, identify next steps, and quickly take action to stay on track.
The Timeline feature also helps you keep up with your deadlines as one of the best software for productivity.
Asana thus makes it easy to troubleshoot all your project related problems.
It also provides real time graphs and other insights about the team's performance.
Also, it track company goals and milestones easily.
Have your pick from these software for productivity
The above software for productivity can help you understand the various ways you can change your work methods and work efficiently. These different areas of your work life that these productivity tools help, show us that increasing productivity is a sum total of improvements made in different areas of our lives. Thus they help us enjoy good work life balance.
FAQs
What are 3 examples of productivity software?
Mailman, Google Workspace, Chanty are some of the examples of productivity tools.
What are the 5 most commonly used productivity tools?
Mailman, Google Workspace, BlueMail, Trello, Asana are some of the commonly used productivity tools.
What is considered a productivity software?
Any software that can be used to modify a document, an image or any other work application is called a productivity software.
What are the benefits of productivity software?
Some benefits of productivity software are:
1. Better productivity
2. Better work quality
3. Higher time efficiency
4. Greater work life balance