With the ever-increasing load of emails, efficient email management is now a necessity. More and more individuals and companies are now investing in good email management softwares. Though each email software aims at a different email problem, they share the same goal- making efficient email management easy and accessible. With plentiful of best email management tools in town, we have compiled a list of 10 email softwares for you to choose from. Have your pick!
10 best email management software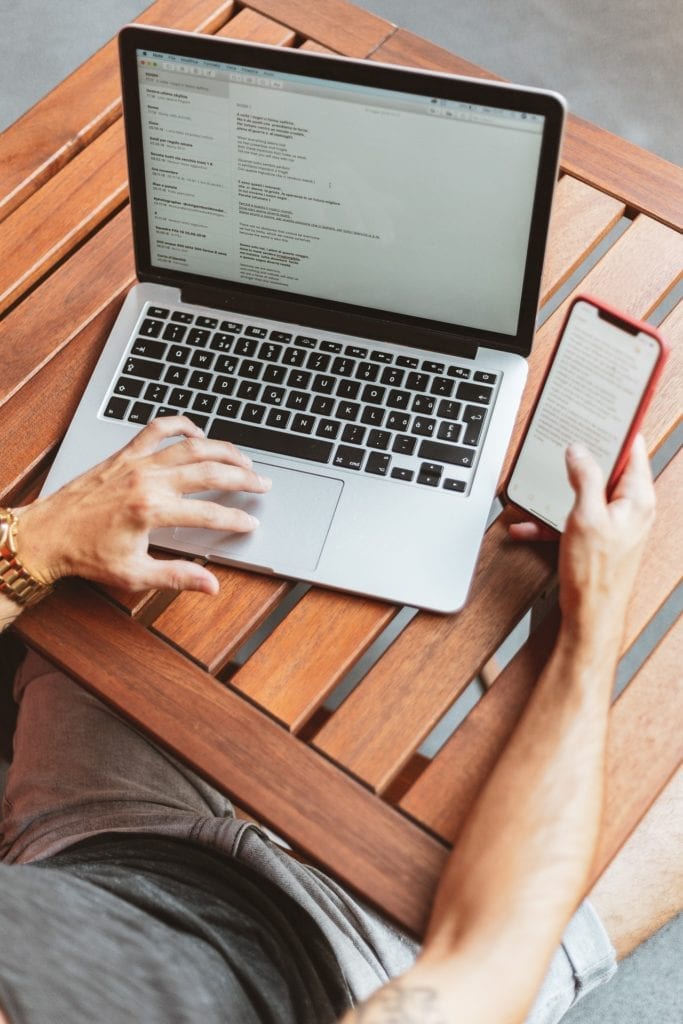 Mailman
It is an email management software that lets you function your inbox at your terms. It lets you set predetermined slots. Mailman makes sure that you receive emails in only that dedicated slot. Thus Mailman takes away distractions for the rest of the time and is hence our top pick for the best email management tools.

You can also allow certain important senders to bypass these preset slots. Thus, you can continue receiving only those important emails as part of your email management strategy. Mailman also blocks emails from unknown sources. But it gives you a summary of those blocked emails for you to see through.

What does it cost?
Mailman is priced at $8/month for the above features and more.

Kiwi
Kiwi identifies how important but extensive Gmail can be. Hence it combines all of Gmail and its counterparts, including Contacts and Calendar, into one desktop application. The app also brings along the Google Docs and Google Sheets associated with the Gmail account. Thus Kiwi basically brings all of your Gmail essentials under a roof to allow optimum email management.

What does it cost?
Kiwi offers a 30 day free trial which includes the full Kiwi experience for up to 6 Gmail accounts. Post the trial, a subscription of $9.99/year is applied.

Mailbird
This app takes what Kiwi does but a notch above. Mailbird integrates all email software, be it Gmail or Yahoo or Outlook. It syncs these applications together to allow easy flow of work through the various inboxes.

Along with email softwares, it also integrates messaging apps like Slack, task managing apps like Trello and various social media platforms. Thus, it serves as an app that would be your one stop shop for email management.

What does it cost?
It is marketed as two versions:
(1) Personal- At a price of $1.63/month or $39.50 one time, this allows unlimited email accounts with various app integrations.
(2) Business- At a price of $2.46/month, this allows business apps, bulk discount for using it for many employees along with other features.

PostBox
PostBox focuses on one sole purpose- efficient email management. It brings together all your email software under one desktop application for better ease of usage. Thus all your inboxes are integrated under one main application. This avoids handling of many applications at once or the confusion arising from accessing many tabs from Chrome.

A special highlight of PostBox is its QuickBar feature. It contains basic functions like moving emails from one folder to another, switching between folders, etc. This helps the accessibility factor by a ton, making email management much easier.

What does it cost?
You can purchase PostBox for $29 annually, or $49 for a lifetime license.

Yesware
Yesware is primarily an email tracking software which is highly useful for sales teams. But it can be used by any individual that would benefit from email tracking as part of their email management tools. What Yesware essentially does is it lets the user know how their sent emails were interacted with. These interactions could be if the emails were opened, reopened, deleted, etc. This knowledge forms the base of many email management strategies.

Apart from email tracking, Yesware also helps coordinate amongst emails softwares. This is done by adding scheduled emails to your calendar, thus ensuring that no meeting is ever missed.

What does it cost?
Yesware has three tiers:
(1) Pro- $15/mo billed annually or $19/mo billed monthly
(2) Premium- $35/mo billed annually or $45/mo billed monthly
(3) Enterprise- $65/mo billed annually or $85/mo billed monthly

Front
Front is the most collaborative tool of them all. It combines one and all sorts of emails and softwares under one application. Thus Front lets all inboxes come together to form a 'universal inbox', so to speak. The application hence looks and functions like a single inbox but does the work of many. This in turn makes email management very easy.

What does it cost?
Front is priced according to 4 tiers:
(1) Starter- $9/user/month
(2) Plus- $24/user/month
(3) Prime- $49/user/month
(4) Enterprise- $79/user/month

Sortd
Sortd is a project management tool. It allows a visual depiction of tasks to ensure ease of executing various tasks. In Sortd, tasks can be converted to labels that can be added and deleted as they are completed. Email being turned to tasks and the deleted, will well lead you to better email management and perhaps towards Inbox zero.

You can also group the task according to categories, for example, according to time, according to urgency or according to the department involved.

What does it cost?
Sortd offers a free version that includes Gmail integration, task board containing 3 lists and task management. 3 paid versions are also available:
(1) Pro- $6/user/month
(2) Team- $8/user/month
(3) Sales- $16/user/month

EmailAnalytics
Email management has more facets than one. EmailAnalytics helps you manage your email by producing accurate analytics for your email usage. Email metrics like email sent, emails received, email traffic for the hour or for the day are calculated. Knowing these numbers makes one more mindful of the time spent in the inbox.

EmailAnalytics also provides a detailed report of your email performance on a daily basis. This enables an individual user or an employer to keep a better track of productivity.

What does it cost?
After a free trial period of 14 days, EmailAnalytics costs $15/month.

Mailmate
Mailmate has made email functionality the new buzzword. It improves ease of usage by making emails mouse-oriented and more keyboard friendly. This improves email management as well as productivity. It can also handle automatic signatures, cryptographic encryption/signing, and alternative message viewer layouts.

What does it cost?
Mailmate offers a free trial of 30 days, after which a subscription of $49.99/license is applied.

SpamTitan
SpamTitan has proven spam blockers, offering advanced protection, virus scanners, mail content filters, etc. It is one of the leading email management systems that provide mail security on a truly advanced level.

It is renowned for promising 99.99% email protection. Also it provides Cloud service for better email management.

What does it cost?
SpamTitan charges $33.7 per month for one user when you buy a yearly plan and $37.50 when you buy monthly.
What's your favorite email software?
These email management softwares are popular to manage your emails. Apart from these email management tools, various email extensions are also good email management solutions. But for a more extensive and sorted email management, one of the above email management systems can do the trick.
FAQs
Can I combine 2 Gmail accounts?
You cannot combine to different accounts but you can merge two inboxes into one. That can be done by:
1. Go to "account settings"
2. Add another email address
3. Send Verification
4. Confirm the changes
Can I have 2 Gmail accounts?
Yes, you can have multiple Gmail accounts. You can use these to separate your professional and personal emails.
How do I keep my 2 Gmail accounts separate?
1. On your computer, go to Gmail.
2. At the top right, click Settings.
3. Next to "Inbox type," select Multiple inboxes.
4. To change multiple inbox settings, click Customize.
5. Enter the search criteria you want to add for each section.
6. Under "Section name," enter a name for the section.
7. Next to "Multiple Inbox position," choose where you want to place the sections.
8. At the bottom, click Save Changes.
Are labels the same as folders in Gmail?
Labels are similar to folders but with one difference. You can apply several labels to an email, then later find the email by clicking any of its labels from the left panel. While folders are used to categorise several emails in one place.