In the corporate world and outside, we all seem to live similar lives. most of us have faced difficulties in maintaining a work-life balance. Once we do strike that balance, we become a changed person. Our mental health and physical health improves greatly, we are able to live in the moment and enjoy it rather than worrying about anything. To achieve this dream of peace and more, here are our tried and tested work life balance tips to help you out.
17 Work life balance tips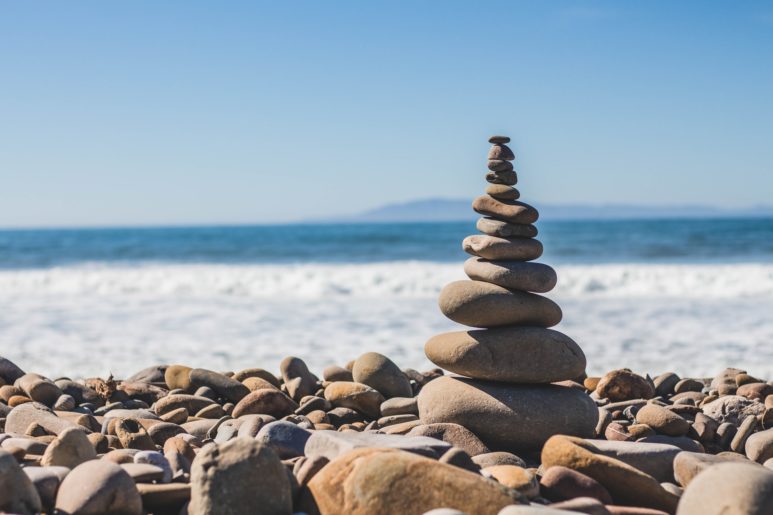 Read the article further to learn about the top seventeen tips about how you can ace the work-life balance:
1. Focus on your strengths
If you try to be all and do everything by yourself, then managing your work-life balance will become impossible. Focus on the part of the work that is your strength and outsource the remaining part of it to others. If Graphic Designing is your forte but accounting isn't then let someone else do the latter and you put your time and focus on your strength. Thus, knowing yourself is the best work life balance tips.
2. Prioritize your time
If there are numerous tasks to get done, then prioritise them on the basis of their importance. You can divide the tasks into four categories like:

-Important and urgent
-Not urgent but important
-Urgent but unimportant
-Neither important nor urgent
You can also do this in case of your work emails. With the help of email management apps like Mailman, you can group your emails into similar kinds of folders so that you can find your emails easily. By doing this you can also try and achieve Inbox Zero which is an essential part of the work life balance tips.
3. Know your abilities
Know when you will be able to focus on your tasks. Plan to work on the important tasks early in the morning if you are an early bird, but keep the important tasks for later at night if you are a night owl. Understanding your own abilities and believing them is one of the main work life balance tips.
4. Don't Ignore Personal Time
Personal time is very important. You might think that burying yourself in work and not attending your personal issues is a good idea but don't do it. You need to pay attention to your personal issues as well. Your family, friends, your health needs your time too. If you won't take time to cherish these things then it will affect your business.
5. Schedule for work life balance tips
Schedule the hours which you plan to spend working and stick to your schedules. If you do not, then it might become a daily routine to continue working past your work hours.
6. Give Time to Finances
Use the accounting tools available to make sure that you are aware of your finances. Cash flow can become a challenge very easily in the case of small business. You have to make sure that finances are being paid attention to and know what's going on with them on a daily basis. Work life balance tips are all about giving equal priority to everything.
7. Long Term Time Management
Maintain a timeline of all the activities that you are doing. There are some computer programs which can also help you with it. Plan your tasks as well as your personal events in a spreadsheet. This will give you an idea of how to divide your time so as to equally focus on work and other things.
8. Make space for work life balance tips
When you are working by yourself, you have to dedicate long hours to the work. For that, you need some proper equipment to support you through it. You might just get yourself a chair that is comfortable enough, a support stand for your laptop and an ergonomic keyboard. Allowing yourself enough space is essential for work life balance tips.
9. Let Technology Help You
For building a proper work-life balance, you have to save time as much as you can. If there is a meeting that you have to attend, you can choose to join it online with Skype, Google Meet, and other technologies instead of driving to it.
10. Exercise to achieve work life balance tips
Some sudden work came up and you cancelled your plan to go to the gym, or to go out for a jog, right? Wrong. Exercise is something that should come before everything else. It is essential for good health and should be planned in a way so that you don't have to cancel it. A healthy body will ensure you a fresh mind and thus, you will finish your work with a higher rate of productivity and less time. With this, you can also strive to use all work life balance tips.
11. Take Time to Save it
There are several time-tracking apps that you can use. With the help of them, you can track the duration of your activities, be it meetings or anything. It teaches you how long your activities take so that you can plan them with the other tasks depending on them. 
12. Nurture Your Work
You have to prioritize the growth of your network and make sure that you have a well-structured system. This helps you in keeping a track of the time that you are using as well as the cost that you are spending. Thus, set some easy benchmarks that you can follow to achieve work life balance tips.
13. Give Time to Things You Love
There must be a few other things that you love other than the work that you do. Give that thing enough time so that you are happy. Doing something that you love will both refresh and energise you so that you can nurture the creative part of your brain as well. This is a really essential part of being a business owner.
14. Be Realistic to achieve work life balance tips
After each workday, you can take some time for a quick self-analysis. Check up on all the work you finished and everything that you yet have to do. You can also check if anything went wrong and see what you need to do to fix it.
15. Step Out
It can get very lonely, if all you are doing is work. So, you must take some time for yourself. Step out of the work mindset for a few minutes, call up your friends or spend some time with your family. In fact, you can also catch up with your business partners or colleagues over a cup of coffee; even that will be a good break. Taking a break is hence an important work life balance tips.
16. A Business Coach to learn work life balance tips
A business coach can be of great help for you to learn work-life balance. They will be able to provide you with some nice tips to implement and also tell you which habits you must get rid of.
17. Meet Clients Halfway
This is not just figuratively. You can also literally meet your clients halfway, like meet at a café or a restaurant and not in either of your offices. This will save you time, energy and will also give you a break from the office rooms.
Transform your life these work life balance tips
Now that we know why work life balance is important, as well as work life balance tips we need, it will become a lot easier for you to balance your life. All you need to do is follow these points and you'll be set.
How do I bring balance into my life?
1. Know your strengths.
2. Prioritize your time.
3. Know your abilities.
4. Do not ignore your personal times.
5. Schedule your tasks
6. Manage your finances
What can I improve on at work?
1. Prioritize your work tasks.
2. Try to do important tasks first.
3. Set clear goals.
4. Delegate tasks appropriately.
5. Use productivity tools like Mailman.
What are the challenges of work-life balance?
1. Unrealistic demands.
2. Lack of control.
3. Lack of opportunities.
4. High stress levels do not allow this.
What is a poor work/life balance?
When one fails to prioritize between their professional and personal live leads to poor work life balance.