Email management strategies are the best way to manage our overflowing emails. But what technique will best suit us while also wasting the least of our time? To make the right choice, you have two main strategies- with email automation tools and DIY e mail management. DIY email management is all about manual efforts which take up a lot of time. Email automation tools are your go-to when you want to manage your emails with the least amount of effort.
Top 3 email automation tools for inbox zero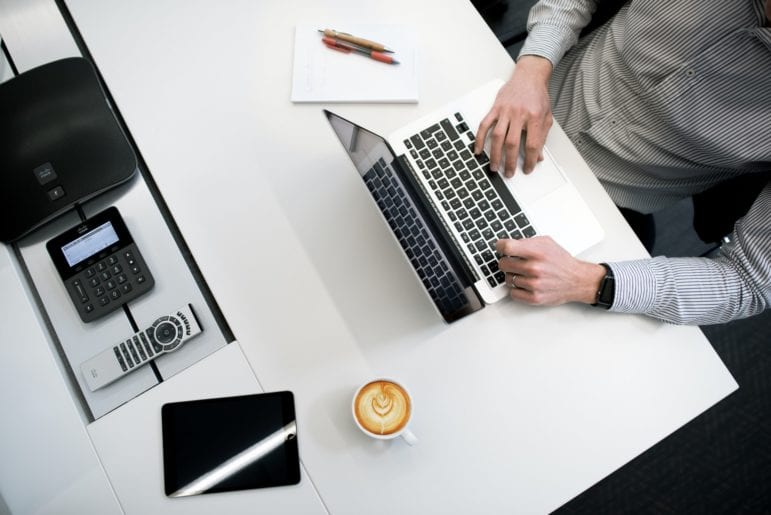 Various e mail management strategies can help you ace your inbox and tame too many emails. Automation of e mail management is done using e mail management softwares like Mailman. Email automation tools make it infinitely easier to manage your emails with only a few clicks!
If you want the best email management software to collaborate with your Gmail account, Mailman is the right choice. These email automation tools are simple to use and learn. With an easy account setup, you can join Mailman with your current email address. It also offers intelligent and intuitive productivity tools to receive no spam and achieve inbox zero.
With inbox zero achieved using email automation tools, Mailman keeps you undisturbed while working using the email management tool known as the "Batched Delivery" tool. Also, it is available at the most affordable rates, which are $8/monthly and $10/annually.
FEATURES:
It offers compatibility with Gmail with your current email address.
Available at nominal rates with 21 days free trial to learn this email automation tools.
To get rid of spam and unwanted email, it offers an "Unlimited Blocking" feature.
For better prioritization and increased productivity, it has a "VIP list" feature for important contacts.
The "Batched Delivery Slots" helps you manage time more efficiently, so the messages are received at your predetermined time.
Use the "Do Not Disturb" tool to stay undisturbed while working. It is the best time management tool.
This email management tool promotes a shared inbox to lead to better teamwork. Thus you can categorize emails easily. It shows all your inboxes, whether personal texts or collaboration, in one place for a more transparent approach while using. You can assign tasks just to run emails fast with these email automation tools.
FEATURES:
You can use the "Snooze Feature" for a later response.
With "Templates," you can save your time writing long emails.
Using the "Colour-coded" feature enables you to mark emails.
"Tagging feature" allows you to tag emails with your teammates instead of forwarding them.
It works like a Google workplace and helpdesk formed for fast customer services. With easy email tracking, Hiver helps you keep a record of your business performance for increased productivity and growth. Simple User Interface enables fast learning and safe use of email automation tools.
FEATURES:
Provides fast reach to the customers and their issues with "Email Tracking".
You can assign tasks and reminders to make sure nothing is missed while working.
Collaborate with your teammates without forwarding or replying to emails with easy "Tagging Emails".
The notification bell allows a fast response to the new email that just arrived in your inbox with these email automation tools.
Write notes to your colleagues to avoid writing lengthy emails.
Importance of email management
The benefits of e-mail management are plenty. The more emails we receive, we realize how important e mail management is. Here are a few key benefits of email management using email automation tools:
More time efficient
Email management with email automation tools allows us to save time that is usually wasted in our inboxes. With proper e mail management, it becomes easier to focus on important tasks instead of on emails.

Higher profits
Better time efficiency and better productivity eventually saves you and the company loads of time. This also reduces the amount of labor spent. All of these factors increase profits too. This calculator, for example, can help you measure how much profit e mail management helps you make.

Better productivity
As we become more time efficient, we also get more things done. Thus we complete more tasks in a shorter period of time and we become more productive. This is another way how email automation tools make our lives easier.

Better work life balance
With better productivity and time efficiency, we get more time for ourselves. We can thus devote more time to ourselves and our families. This helps us to strike a work life balance.

More focused work
E mail management removes distractions like notifications, too. With fewer distractions, we can focus better on the tasks on our hands. This leads to a better quality of work too. This becomes highly possible only with email automation tools.
Email automation tools for inbox zero
DIY methods and automation methods of email management are both highly effective in managing emails. Though DIY tools are more user specific, email automation tools allow a much quicker way to inbox zero. Email management softwares and plugins allow us to efficiently manage our emails as well as our work without wasting time in our inboxes.
FAQs