Emails are the cornerstone of good communication in the corporate world. Using emails such that they fulfill their purpose is hence necessary. E mail management makes this possible. This article tells us all we need to know about emails and their management to use emails optimally.
What is email?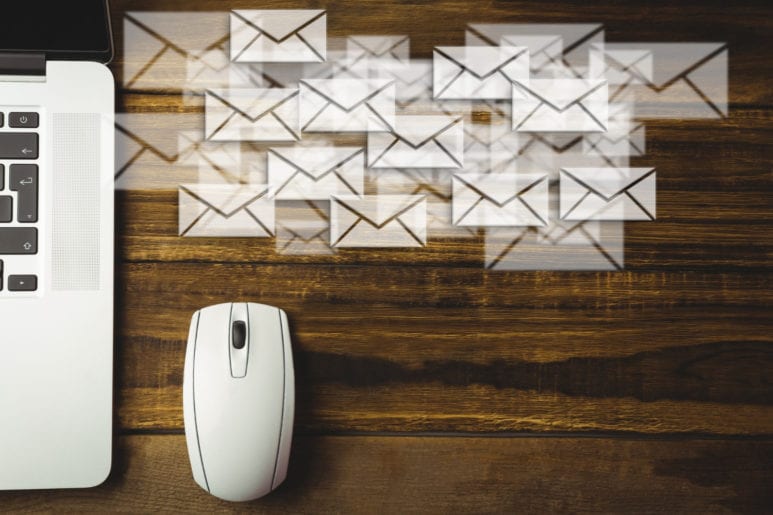 Email or e mail is short for electronic mail. An email is a method of communication between people using electronic devices. These emails can contain text as well as attachments like images, documents,etc.
What is e mail management?
E mail management involves the process of managing and controlling emails. This includes sorting, organizing emails such that they are easily accessible when we need them.
E mail management Statistics
It has been studied that 35% of business professionals check email on a mobile device instead of a personal computer for easy accessibility. On average, professionals check their email 15 times per day, or every 37 minutes. This leads us to checking email six times more than needed. Full inboxes waste 27 minutes per day. On average, professionals have more than 200 emails in their inbox and receive 120 new ones each day but respond to only 25% of them. Letting notifications interrupt us, and taking time to get back on track, we lose 21 minutes per day.
Importance of E mail management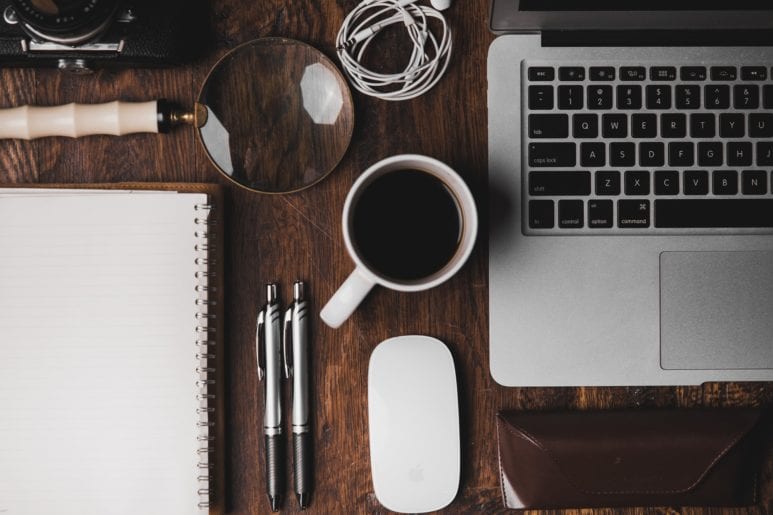 The benefits of e mail management are plenty. The more emails we receive, we realize how important e mail management is. Here are a few key benefits of e mail management:
More time efficient
e mail management allows us to save time that is usually wasted in our inboxes. With proper e mail management, it becomes easier to focus on important tasks instead of on emails.

Higher profits
Better time efficiency and better productivity eventually saves you and the company loads of time. This also reduces the amount of labor spent. All of these factors increase profits too. This calculator, for example, can help you measure how much profit can e mail management help you make.

Better productivity
As we become more time efficient, we also get more things done. Thus we complete more tasks in a shorter period of time and we become more productive.

Better work life balance
With better productivity and time efficiency, we get more time for ourselves. We can thus devote more time to ourselves and our families. This helps us to strike a work life balance.

More focused work
E mail management removes distractions like notifications, too. With fewer distractions, we can focus better on the tasks on our hands. This leads to a better quality of work too.
E mail management strategies
E-mail management can be a difficult task if done without the right strategies. Various e mail management strategies can help you ace your inbox and tame too many emails.
Two main ways of using email strategies are Automation and DIY e-mail management. Automation of e-mail management is done using an email sorter app like Mailman. While DIY is done using manual e mail management strategies like these:
1. Delete promotional sales messages
Apart from the barrage of work emails we receive every day, we now also receive promotional emails. These emails are often by sales companies, promoting some product or service or some offer. These emails can sometimes be useful but they inhibit us from reaching Inbox zero. One of the most important e mail management tips is to delete these emails whenever you encounter them. If deleting sounds too extreme, you could filter your emails to collect all these emails in a separate folder. Thus you can pay attention to them later and manage your emails better.
2. Unsubscribe from newsletters you never read
We are all guilty of subscribing to newsletters and blogs that we thought were first important, but now are only a hindrance to getting your inbox to zero. All these emails eventually result in our inbox having too many emails and thus lead to lesser productivity. Unsubscribing from these blogs and newsletters can go a long way in email organization. Apart from keeping your inbox light, this also helps you clear out your mental space as you lessen your distractions.
3. Request removal from group messages that don't pertain to you
At least a third of our work emails are a result of group emails. These emails might concern you but do not need your attention. Thus what began as a work PSA, soon results into a chain of emails that benefits only a few. As useful as it is to delete these chain mails entirely, it can take a long time to fully get rid of them. The only solution remaining is to make a humble request for removal from this chain. All the sender needs to do is to not mention you in the CC of an email and help in efficient e mail management better.
4. Don't shy away from making plenty of email folders
With the number of emails increasing, so does the diversity of mail received. All these emails can be tough to go through. The best e mail management tool for this would be to make plenty of folders. These folders could be as wide as 'Projects' or as particular as 'Project ideas'. The email software is your oyster and the folders have no limits. These folders are only as effective as their filters. Tweaking your filters to specific keywords or senders or topics can go a long way for your email organization.
5. Auto set filters for certain senders
Filters help you organize and sort through too many emails to make sure you have everything you need right where you can see it. Filters can also be used to strain out the most important emails on top. These emails could be sorted according to a sender whose emails you know are urgent. Or these emails could be bills or certain documents you need to see ASAP. Filters will let you do exactly that.
6. Read and reply to emails at a set time every day
Rather than getting distracted by emails every few minutes and spending forever in your inbox, make a schedule. Set aside certain time periods to solely read your emails. This time slot could be right before lunch time, right before you wind up for the day or first thing in the morning. The choice indeed is yours.
E mail management softwares like Mailman helps you do exactly that. It has a feature that allows you to set 'delivery slots' when you would like to receive your email. With this time slot fixed, you can dedicate the rest of your time in being more productive with this best app for e mail management.
Email management tips
Now that we know the email management strategies that we need to know, here are a few bonus email management tips. These tips can help you reach inbox zero in less than a minute when used right.
1. Email management software
Among the many email management softwares in the market, we need apps that we can bank on for our gmail e mail management. Here is the best email management software tried and tested by our team. Email software reviews by customers too love this email management tool.
The best email management app- Mailman
Mailman is an email management tool that shades unimportant emails. This plug-in reduces interruptions and increases productivity. Mailman is a Gmail email management software, i.e., It works only with Gmail. Mailman is compatible with different kinds of email software such as Apple mail, Spark, Mailbird, Polymail, and Superhuman. Mailman's primary role is to sort email messages, separate them, and enable you to set the time and frequency of email delivery based on your needs.
Do Not Disturb Mode: Do not disturb mode allows you to set a time when it will deliver no mail to you. This is a helpful feature when you want to focus on a project.

Delivery Slot: Mailman lets you decide when and how often you want your emails delivered to you. This way, you will not have to constantly check your emails or worry about missing important information from your team.

Block unimportant Emails: You can block unimportant emails using mailman. But you will not miss anything as you get a summary of the blocked emails at the end of the day to help you organize email app.

VIP List: Mailman enables you to add essential senders, keywords, and domains to the VIP list. This ensures that you do not miss a necessary piece of communication or updates.
Other email management apps
Boomerang manages the inbox to schedule the emails and also automate them. This e mail management tool is an add-on that enables you to organize and send emails at your convenience. It works with both android and iOS.
Respondable: Respondable is a powerful AI feature that maintains that your email is correct and understandable to your intended audience. It considers the length of the subject, the number of questions, the number of words, and the reading level.

Inbox Pause: To avoid unnecessary stress and tension on a critical task, you can choose to avoid receiving emails. This doesn't mean you won't receive emails indefinitely since you can decide how long you want to put your inbox on hold.
Bluemail allows you to sync your inbox from various accounts. This email management tool helps you organize email app by supporting a list of email software such as Yahoo Mail, Gmail, AOL, Outlook, iCloud, Exchange, Office 365, and more.
Add Multiple Email accounts: you can add multiple email accounts of the same or different email software.

Dedicated Avatar: You can dedicate an avatar to your sender. It makes it easy to seek their email out in the inbox.

Security: Bluebox has a strict and solid email security policy.
2. DIY e mail management
Gmail is used by over 1.5 billion people. Using tips for better google email management is hence important. Here are a few email management tips for Gmail email management:
1. Folders, Labels, and Tags to the Rescue
One of the features of Gmail includes providing the facility for folders, labels, and tags. We may not understand their importance at first but are very fruitful in the longer run. Folders help us sort our emails into categories of our preference. We can categorize our emails at our convenience with the help of folders, labels, and tags. A clear inbox provides clarity in working with it. Those 99+ emails will no longer haunt us.
2. The 2-Minute Formula of google email management
Merlin Mann explained one of the ways to achieve Inbox Zero is a 2-minute rule. It means responding to an email right away if it will take less than 2-minute. All the emails we get do not need an elaborated reply with all the fluff and flowery language. Some email replies can get over within two minutes. So, rather than waiting, respond right away. Thus, we can finish responding to our emails using this trick for google email management.
3. Respond with Templates
We often receive a bunch of emails that require a very similar or identical response from our end. Rather than writing out the similar ten emails every day or week, create templates. Gmail provides an easy option to create and add templates in emails. This way, we get away with emails sooner and do not spend hours in our inbox.
4. Using Filters for proper google email management
Gmail is used and preferred by people for many reasons. One of them is the features it provides to its users. Manually going through every email and taking action is not only time-consuming but not at all sustainable. Gmail itself makes Google Email Management easier as it can get. It provides a feature of customizable filters. We can select and filter out or in emails as per our preference. No wonder why 1.5 Billion people placed their trust in Gmail!
E mail management best practices at work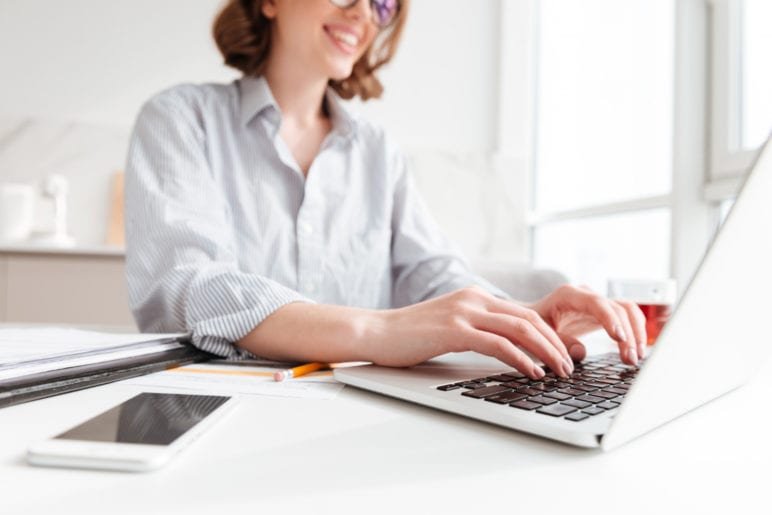 To use emails and e mail management at their best potential at work, it is important to understand some best practices too. These email management best practices at work allow us to maintain productivity and work quality while managing too many emails.
1. Divide Daily Time Slot
If you constantly ponder over the ding-dong sound of your inbox and lose your concentration while working, silence isn't the best option. You can probably assign a particular time in a day to go through your inbox. All you need to do is to do your google email management at this time, neither before nor after.
2. Prioritize Content Rich Emails
With your inboxes like a heap of grain and trash, you may not wish to miss any piece of grain. Just so in this case, essential emails need to be checked and managed to increase work productivity. Some messages need immediate and personal concern over them. With this, make sure you get alerts from specific VIP contacts like the CEO or the executive, etc during your working time.
3. Withdraw Yourself From Unimportant Conversations
Observe if the messages from any family or college group is of any good to you or your work. If yes, surely keep them and if not, then without any hesitation, pull yourself back from them and make a sophisticated exit. Just send a smooth text and remove yourself to have better gmail email management for yourself.
E mail management to your rescue!
Knowing what is email and what is e mail management is very important in the corporate world. Using the above email management tips and email management softwares like Mailman can help you manage your emails and maintain worklife balance like never before!
FAQs
What is the best email management tool?
1. Mailman
2. FrontApp
3. SalesHandy
4. Proton Mail
5. Sortd
What does email management software do?
Email management softwares organize and sort emails for easier handling of our inboxes.
What is the best alternative to Outlook?
1. Gmail
2. Thunderbird
3. AOL
4. AppleMail
What is the safest free email?
1. ProtonMail
2. Namecheap
3. Zoho Mail
4. Gmail
How do I make an admin account on Gmail?
1. Sign in to Google Domains using the Google account that manages your domain.
2. Select the name of your domain.
3. Click Email.
4. Under "Add or remove people from Google Workspace," next to the user you want to make an administrator, click Edit .
How do I access Gmail admin?
In any web browser, go to admin.google.com. Starting from the sign-in page, enter the email address and password for your admin account.
Why can't I change my Google Account email?
You can't change the email address on your account to an email address that's already associated with a Google Account. If you want to make your alternate email address the new primary address, you'll first need to delete your alternate email address from the account.
How do you effectively manage work emails?
1. Sort your emails into folders using filters and labels.
2. Act on your emails right away rather than postponing them.
3. Delegate email tasks if they are more appropriate for someone else.
4. Use template for common email replies.
5. Delete or archive emails once you have responded to them.
6. Do not check the email inbox over and over again.
7. Schedule email processing time slots.
8. Use email management tools like Mailman.
How do I manage 100 emails a day?
1. Convert emails to tasks as they come in.
2. Prioritize emails according to urgency.
3. Organize emails in folders to find them easily.
4. Schedule email processing time slots and stick to them.
How do you manage a business email?
1. Take action immediately on incoming emails.
2. Set email processing schedules.
3. Write quick concise emails with clarity.
4. Unsubscribe from newsletters that crowd your work email inbox.