Knowing how to deal with too many emails has now become a prerequisite to having a balanced worklife. Managing your emails is necessary to make sure that you stay up to date with the requirements of your workflow. As more emails pour in, it becomes increasingly difficult to keep up without a proper email management strategy in place. Choosing an email organization app for your inbox is the perfect start to your email management journey. 
Top 5 picks for Email Organizer Software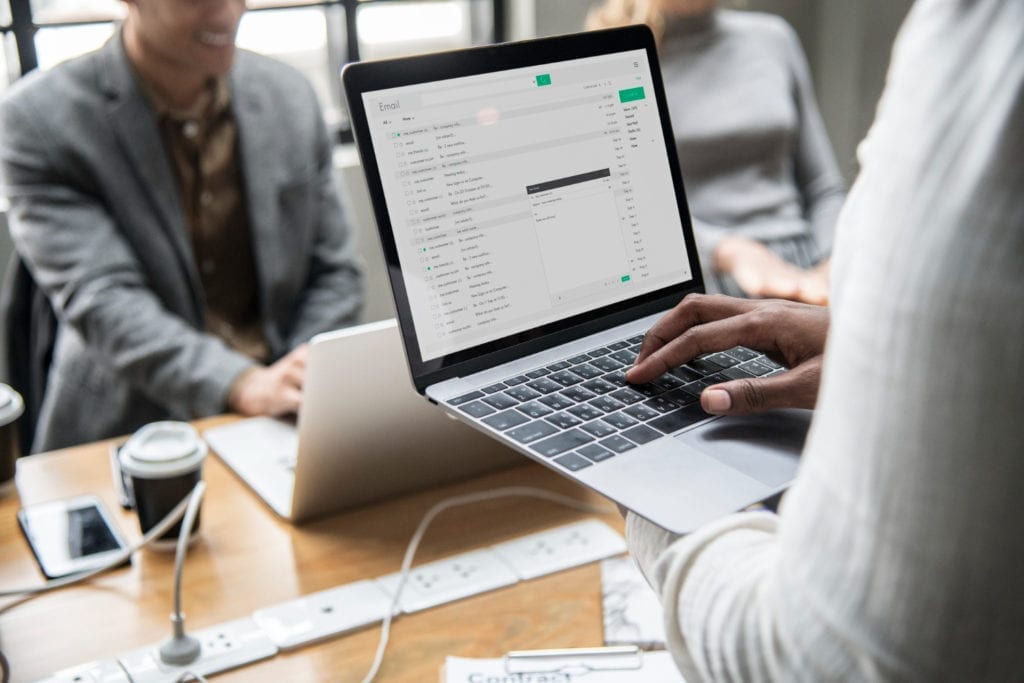 The best email organizer software can help you not only manage your emails but also achieve Inbox zero. With inbox zero as your goal, these email management apps can help you prioritize your tasks. Our list of the best 5 email organizer software will definitely help you choose your pick:
1. Mailman– the best email organizer software
Mailman is our top pick for the best email organizer software. Its various features enable seamless email workflow while increasing productivity. This email management app helps you manage inbox messages efficiently. It shields you from unimportant emails and thereby increases productivity and avoids distractions during work.
Features:
Mailman's 'Do not disturb' feature that stops all email notifications for a time period set by you. This gives you a break from them while you concentrate on the task at hand.
It allows you to schedule a time slot where you can receive all your emails together. This technique of a batched delivery is unique to Mailman and is one of its main USPs.
Another feature of this email management app is that it enables us to block unwanted emails, subscriptions, and newsletters. At the end of the day, Mailman provides you with a digest of these emails, so that you can make sure that no important email escapes your attention.
Mailman has a 'VIP' list that allows you to easily access and save important senders, keywords, and domains in it. This list can be set to bypass 'Do Not disturb'. This makes sure that you receive urgent emails with no delay.
Where to find it:
You can signup for Mailman from its official website here or from this direct link to the app.
2. Mixmax
With Mixmax, you can also track how many emails you've sent, how many people you've sent them to, how many of those people actually opened your emails, how many clicked on something in them, and so on. You can also see exactly when someone has read an email you've sent for better email management.
Features:
It lets you temporarily hide emails from your inbox so that you can prioritize important emails.
Use Mixmax's calendar organization tools to share your Google calendar availability with anyone you're emailing.
Also you can use its template feature to save yourself the trouble of repeatedly typing out emails with similar information.
You can also track various email analytics.
Where to find it:
You can install Mixmax from its official website here or from Google PlayStore, here.
3. Superhuman
With Superhuman, you can un-send sent messages, schedule emails to go out later, streamline your email and social media accounts, and network with your email contacts by sharing statuses. You can also take advantage of an AI feature that prioritizes your emails for you (hence the name "Superhuman"). These features can help you build a strong email management system with this email organizer software.
Features:
Temporarily hide emails from your inbox and schedule emails to send later
Unsend emails that are already sent
Schedule emails to be sent at a set time
Coordinate emails and social media together
Where to find it:
You can install Superhuman from its official website here or from the Apple Store, here.
Further Reading: Mailman vs. Superhuman: What's Right for You?
4. Streak
Streak is a free Gmail plug-in which lets you snooze emails until you actually need them for prompt email management. It lets you keep your inbox clean and keeps you on top of the emails that you need to respond to. For starters, you can use its "mail merge" feature to send a personalized message to every member of a designated group with one simple template in this email organizer software.
Features:
Track the delivery history of emails you've sent
Schedule sent emails to go out later
Save snippets of text that you can access using keyboard shortcuts
Where to find it:
You can install Streak from its official website here or from Google Play Store, here.
5. Sortd
This free Gmail plug-in transforms your inbox from one vertically organized list into several vertically organized lists. You can create categories based on your needs, and you can drag and drop emails among and within lists to reorganize them.These features make it an excellent pick for a good email organizer software.
Features:
You can sort emails by categories like 'to do,' 'in progress,' and 'done', etc
You can set follow-up reminders for different email chains.
Drag and drop emails to turn them into categories
Where to find it:
You can install Sortd from its official website here or from Google Play Store, here.
What's your favourite email organizer software?
Email management is only a game of persistence. With the correct efforts in the correct direction, managing your emails can become a very easy task. These email organizer software can help you achieve the same. These apps are known to be easy-to-use and can be utilized for the long term health of your inbox. Because lighter your email inbox, better will be your work life and mental space.
What is the best email management tool?
1. Mailman- Take your inbox to zero
2. ProProfs
3. Sortd
4. Streak.
5. Superhuman
6. Mixmax
7. EmailAnalytics
8. Front App
9. The Email Game
10. SalesHandy
What is the best free email software?
1. Thunderbird
2. Mailbird
3. PostBox
4. Outlook
5. MailSpring

How do I manage a lot of emails?
1. Use folders and labels to organize emails.
2. Set inbox filters and rules to take control over incoming emails.
3. Set email processing schedules.
4. use email management softwares like Mailman.
What is the best way to sort emails?
1. Organize emails into folders and labels.
2. Commit to a filing system.
3. Control your spam filters better.
4. Unsubscribe of newsletters to reduce email overload.