Over 1.5 billion users use Gmail by Google. These users receive an average of 120 emails everyday, all waiting for our attention. Managing your email inbox becomes a necessity to handle all these emails and tasks. Email management is done differently as the user preferences differ. But the two types of Google inbox zero strategies include automation and manual email management.
Apps for automation to reach google inbox zero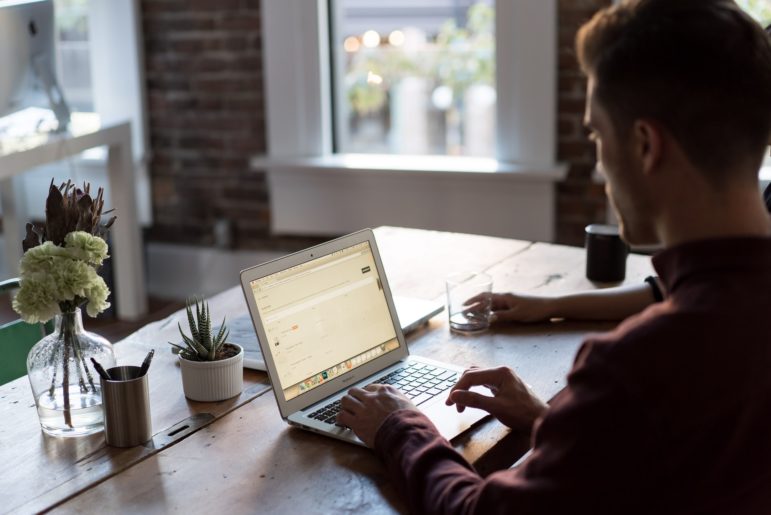 Emails can be managed by automation using various email management software and plugins. These tools make it easy for you to hit inbox zero.
Mailman is the best email management application that filters out unimportant emails. This plugin decreases interruptions and boosts productivity. Mailman is a Gmail email management program, which means it can work for Google inbox zero. Mailman is compatible with various email clients, including Apple Mail, Spark, Mailbird, Polymail, and Superhuman. Mailman's primary function is to sort and separate email messages and allow you to set the time and frequency of email delivery based on your needs.
Features:
What sets Mailman apart especially, is its batch delivery system. Here, you can set Mailman to deliver your emails at a time convenient to you. This feature along with the Do Not Disturb feature, make Mailman the best email management app for google inbox zero.
This email management solution has a 'Do not disturb feature that halts email notifications for a while and gives you a break from them.
It allows you to schedule a time slot where you can receive all your email notifications together.
Another feature of this email management app is that it enables us to block unwanted emails, subscriptions, and newsletters.
Mailman has a 'VIP' list that allows you to easily access and save important senders, keywords, and domains in it.
All these features can be easily used for your Gmail inbox, enabling seamless activity between the softwares to take you to google inbox zero.
Another standard method for google inbox zero is Asana. When combined with other email management softwares, it can turn your inbox into a productivity workstation where you can manage correspondence and organize tasks and alter statuses with a few clicks. It's an excellent way for businesses to increase their email productivity.
Features:
Stay organized and connected by bringing your team's work together in one shared space.
Organize and assign tasks in lists. Teams can see immediately what they need to do, which tasks are a priority, and when work is due.
Manage dependent, overlapping, and unscheduled tasks and create plans.
Bananatag allows you to track and schedule emails, track files and create email templates right from within Gmail or Google Apps. Get notified when a recipient opens your email or clicks a link thus allowing easy email tracking. These features and more makes this plugin an essential part of your email management strategy to achieve google inbox zero.
Features:
Helps to easily track emails within the app.
Schedule Emails to be sent at a particular time.
Email Templates to type and send common emails fast.
Schedule recurring emails at intervals as many times as you need.
CRM integration for easy exchange of information.
It is but natural to forget some of one's tasks within a hoard of other tasks. An email comes in with a task and you get further distracted from your task at hand. Snooze Gmail can help you solve that problem by letting you snooze certain emails. Thus you are reminded of replying to those emails at a later time. Thus you forget none of your tasks, hence managing your emails better to reach google inbox zero.
Features:
Snooze an email before you send it to create an automatic follow up reminder.
Remind yourself to see if a potential investor is ready to make investment.
Clear your inbox of items that don't need to be dealt with, guilt free for a google Inbox zero.
Unsubscribing for newsletters and other subscriptions is the easiest email management strategy. Leave Me Alone uses that tip to help you reach Inbox zero. It lets you unsubscribe from emails automatically and with a single click. You can see all of your subscriptions, newsletters, and spam emails in one place, favorite senders you want to keep, set a reminder to scan again, and more.
Features:
Easily unsubscribe from newsletters, etc.
It also creates a separate folder for all your newsletters, spams and subscriptions, thus helping you go through these unimportant emails.
Also set reminders to go through your spam folder to ensure you haven't missed out on an important email.
Reach google inbox zero easily!
Automation and google email management tips together can go a long way in managing your emails. This handling and organizing your emails is vital to achieve a healthy work life balance and lead a peaceful life. Reducing emails is also important to instill deep work and deep focus for a better quality of work and life.
FAQs
How do I increase the number of emails in my inbox?
1. Click the little gear icon in the upper right corner, then click Mail settings.
2. Now, near the top of the General tab you'll see Maximum Page Size.
3. Then, click the arrow in Show X conversations per page and change the number from the default (usually 25) to 50 or 100.
How do I use Outlook email?
Your first action is to set up your Outlook account. After that, you'll be ready to start receiving and sending email, use the calendar, create contacts, and work with Outlook tasks.
How do you manage email and tasks?
1. Unsubscribe from newsletter and spam.
2. Also use folders and filters to organize emails.
3. Respond immediately to emails that can be answered in 2 minutes.
4. Use email management softwares like Mailman.
How many email accounts should I have 2020?
It is recommended that a person has atleast 4 email accounts. These can be used according to different types of access to applications based on risk and privileged sessions. 
How do I link my work email to Outlook?
1. Open Outlook and select File > Add Account.
2. Then enter your email address, select Advanced options, check the box for Let me set up my account manually, and select Connect.
3. On the Advanced Setup screen, select Other.
4. Now choose the type of server to connect to from the list.
5. Then click Connect.
6. Now, the third-party MAPI provider application installed should launch.
7. Then finalize the account setup by following the MAPI provider's instructions.