An average employee spends about 28 % of their workweek managing emails. When emails keep popping up, we tend to get distracted easily. Stop wasting your precious moments on constantly checking email notifications. There are many email management apps to manage inbox messages. Mailmanhq is one of the best softwares for email management. Read the blog further to know about the best software for email management, Mailmanhq!
Why is Mailmanhq the best software for email management ?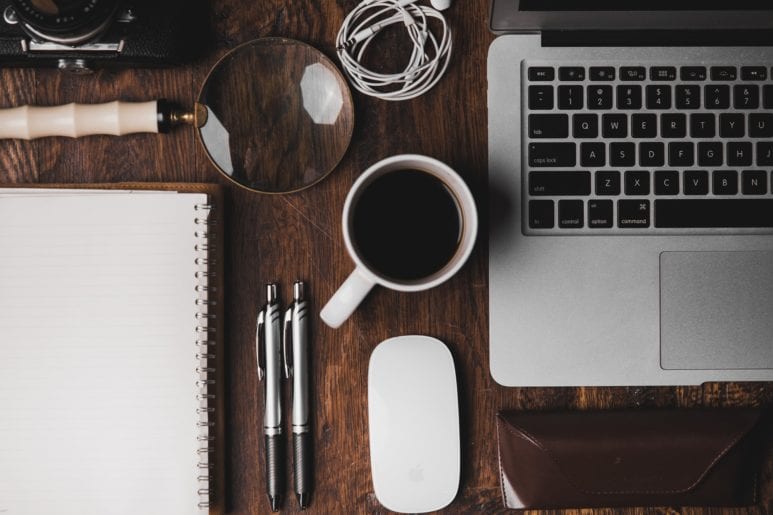 It has several benefits—the best one being efficient time management. The software enables you to manage your time effortlessly. It has many features. We have mentioned the top 3 reasons why Mailmanhq is the best software for email management.
1. Increase productivity with the best software for email management
Following features of Mailmanhq helps increase productivity and gives you ample time for deep work. This makes it the best software for email management.
Silence Email Notifications
The "Do Not Disturb" mode of Mailmanhq helps us silence your email notifications. So, this feature of Mailmanhq minimizes distractions and thereby helps you manage inbox emails efficiently. Fewer distractions help focus more on your work and thereby increase productivity.

As you set a schedule for receiving email notifications with the "Delivery slots' slots' feature of Mailmanhq, you can get a break from the endless email notifications and enjoy your email-free time doing other work. Thus, Mailmanhq's inbox management feature will help you achieve a better outcome and home balance in a few days of its usage.

Schedule a Time-slot
Mailmanhq has "Delivery- slots" where you can receive all the emails together at one go at your convenient time. This unique batched delivery system of Mailmanhq will help you set a time slot and increase productivity. You can even select the time slot for your email reading period and read them.

For example, if you want to receive all our emails from 3 pm to 4 pm, you can set that time slot. Studies show that it takes 23 minutes for a person to get back on track and concentrate and focus on their work. Mailmanhq helps you customize the email notification, and you can obtain them many times in a day, depending on your preference.
2. Time management
Following features of Mailmanhq helps to manage time effectively:
Save Important Emails
Mailmanhq has an effective email management feature called "VIP List" that allows you to save and access Important emails quickly with the click of fingers. With this, you can save your keywords like project names, clients, or tasks with the VIP lists. This best software for email management also allows you to add essential senders and domains to the VIP list.

By saving important emails in advance, you can stop spending your precious time sorting and finding emails you need from a crowded inbox. Once you get in the habit of prioritizing emails, you can spend your time on your goals. This gives you time to review unsorted messages all at once.

Block Unimportant Emails with Mailmanhq
Mailmanhq allows you to block unimportant emails, unwanted subscriptions, and annoying newsletters. This best software for email management also blocks emails from senders you haven't emailed before. But, at the end of each day, it also provides you a digest that shows all the blocked emails. This feature helps you to manage inboxes efficiently without pilling the inboxes with unnecessary emails.

This email management solution of Mailmanhq gives you an option for how you must treat each sender. It screens emails for new senders and immediately or automatically blocks unimportant senders.
3. Easy Adaptability
Mailmanhq is a Flexible Email Management Software with this user-friendly email management software. It allows you to attain good email management without making any changes to your habits or routine. Mailmanhq is like an email firewall that allows you to work with your favorite email apps like Gmail, Apple Mail, Mailbird, Polymail, Spark, etc.
Since most people are Google users, this Mailmanhq email management software is easily adjustable to Gmail. Thus, there are about 1.8 million Active Gmail users in the world. With Mailmanhq, you can easily attain Inbox Zero and manage emails effectively without leaving the Google ecosystem.
Mailmanhq is the best software for email management!
To increase work productivity and manage your time effectively, having an email management tool is a must. Hence, our top pick for the best software for email management is Mailmanhq. The Mailmanhq provides the best email management services. The stress associated with email management is natural! Stop spending your lifetime checking emails and start using email management apps like Mailmanhq.
What is the best email management tool?
1. Mailmanhq
2. SalesHandy
3. ProtonMail
4. Sortd
5. FrontApp
What is the best way to organize emails?
1. Use folders and labels to categorize emails.
2. Use filters to place emails in their appropriate folders.
3. Create inbox rules to take care of incoming emails.
4. Unsubscribe from spam and newsletters.
5. Set email management schedules.
What is an email management system?
An email management system is software that helps you sort and organizes emails in your inbox.
What is the easiest email program to use?
1. Gmail
2. Thunderbird
3. Outlook
4. AppleMail