Email management and emails have become an integral part of the corporate world. We communicate wholly through emails which leads to an overflowing email inbox. This can be managed using email management tips and apps made for email management. The best email management software for 2021 will help you reign your control over your life and your email inbox. Dive in and choose for yourself!
The best email management software for 2021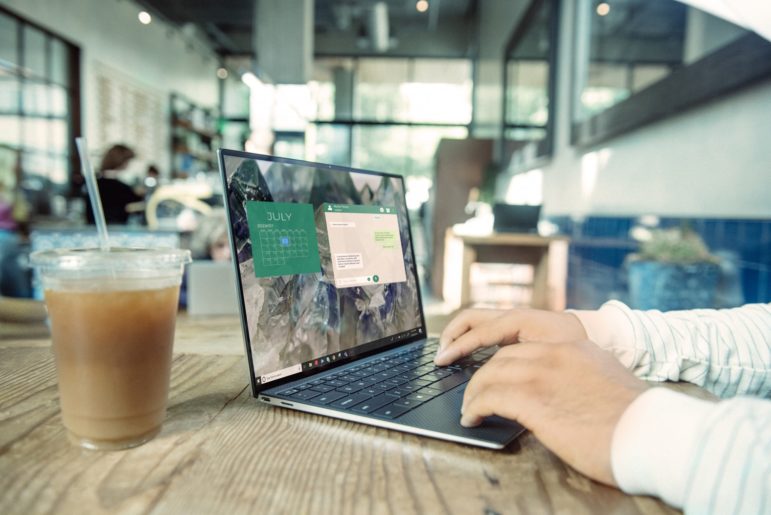 Choosing the best email management software for 2021 is a critical decision. It affects the way you perceive your emails and your resulting work. Here is a comprehensive list of 12 email management softwares for you to choose from.
1. Mailman– best email management software for 2021
This email management app helps you manage your inbox messages efficiently. It shields you from unimportant emails and thereby increases productivity and avoids distractions during work. Mailman is a paid email management app, but you can freely access it for 21 days to experience the best email management software for 2021.
Features of this best email management softwares for 2021:
This email management solution has a 'Do not disturb feature that halts email notifications for a while and gives you a break from them.
It allows you to schedule a time slot where you can receive all your email notifications together.
Another feature of this best email management software for 2021 is that it enables us to block unwanted emails, subscriptions, and newsletters.
Mailman has a 'VIP' list that allows you to easily access and save important senders, keywords, and domains in it.
Edison Mail is a free and safe email management app for mobile users. It has an inbuilt assistant which helps you in managing your emails. This email management app provides security along with email management making it one of the best email management software for 2021.
Features:
Edison mail allows you to unsubscribe unwanted emails and subscriptions in one go without leaving our inbox.
It groups your bills, Package orders, travel details and provides you with a preview of necessary information only.
Has end-to-end encryption and zero encryption that keeps your emails secure.
It also shields you from phishing and scams targeting us.
Clean Email is one of the best email management software for 2021 that helps manage multiple emails efficiently. It sorts out unread emails and unwanted emails and efficiently reduces mailbox overload. Though it is a paid app, you can access and use it for up to 10000 emails.
Features:
It is a bulk email cleaner with email management tools to automatically clean and delete 1000 emails together.
It helps organize emails into categories, and you can further archive them in bulk in one click.
This email management app has a 'Privacy Guard' option to protect your mails against data breaches.
You can easily unsubscribe mails and block them.
You can mute emails, pause subscriptions for a while or you click the 'Read Later' option if you don't want to read them now.
Newton mail is another reliable email management app. It easily tracks mails and can be used with all mail accounts, and it suits all devices ranging from Android, iPhone, Mac to Windows. It is one of the paid best email management software for 2021, but you can try it for 14 days.
Features:
Newton Mail has a 'double tick' feature that turns blue if the recipient reads the emails you have sent.
It has a recap feature that automatically notifies messages or conversations that need to be replied to or need a follow-up action.
This email management app automatically removes unwanted emails and newsletters and helps manage inbox free from distractions
It easily allows you to shift and save assignment tasks to an outside app like EverNote or OneNote with just a click.
It allows you to schedule emails to be sent at a particular time
This email management solution supports all email providers. It manages inboxes by unifying account experience and smart push notifications and offers you both landscape and portrait views. This makes it one of the best email management software for 2021.
Features:
This email management app avoids email clusters by providing a single entry for newsletters and other machine-generated emails.
It tracks and creates conversation threads by grouping both Sent and Received emails.
TypeApp can manage your emails of all your accounts and also helps you view all your multiple email accounts activities in one place
You can receive instant push notifications and personalize the notifications according to your environment.
This email management solution allows you to view emails on intelligent wearable devices
Hiver is Chrome extension, making it an email management software for Gmail. If you're a master at using Gmail for email, you will be able to use Hiver to manage emails with minimum effort. This makes Hiver one of the best email management software for 2021.
Features:
Collision alerts- This software to manage emails gives you visual cues when a user starts replying to an email on which you are working. This tool for time management helps you schedule emails and prevents you from applying extra efforts.
Email tags- If you are thinking about managing your inbox, this email organizer helps categorize your email when the inboxes are shared, hence keeping it all organized.
Email templates- This helps you in creating canned responses. You can write an email once and reuse them later to answer frequently asked questions. These templates look like actual human responses. Therefore, this best email management software for 2021 saves your time.
Analytics – This productivity tool helps identify areas that need improvement and tracks all the necessary data for you.
This best email management software for 2021 helps in capturing all emails as tickets. This software lets you add as many inboxes as you wish to a single dashboard. This makes it easier to manage your emails as it becomes a single platform for emails.
Features:
Automated Ticket Creation- Since it has an automated system to send notifications to the agent working on a ticket, it increases productivity and effectiveness. This software for email management helps the agent focus more on priority tasks and less on ticket creation, which is automated.
Training Offer- It enables the administrator to monitor and evaluate your performance and take necessary action to train you if required.
Shared Inbox Functionality- Members can manage the emails that turn into tickets from a shared dashboard for all the customers. They can also access communications and look for tickets acting upon or those you need to resolve.
If you are worried about how to manage your inbox, then Mailstrom can help you out. It is an inbox zero app. It bundles similar or related emails so that it can answer them quickly. Tis one of the best email management software for 2021 has various features such as unsubscribe, chill, expire, block and archive.
Features :
Human Intelligence Amplification- It categorizes your mails which will help you view emails by different categorized subjects and look through even thousands of emails at once.
Chill Feature- This feature puts a sort of timer for your emails. You can set a date until your emails will "chill," and then you're reminded to reply to them.
Expire feature- It helps you set time limits for specific senders whose emails will stay in your inbox until the specified time.
Extra Level Security- Mailstrom makes sure to provide total spam protection. It also uses industry-leading encryption. They never save your password and always protect your privacy.
Loop is a single platform email management solution where you have a shared inbox with all your customers, partners, and internal team. This eliminates the need to have conversations on different platforms as it serves as a one-stop solution to all your communicational needs.
Features:
Side Chats and Easy Switching- It organizes all the incoming emails and messages, which helps your team focus more on work. This productivity tool also enables side chat on emails, all in one best email management software for 2021.
Group Emails- Teams feature enables the creation of subgroups or teams. So if something you have to communicate, the sub-team is tagged instead of tagging individuals.
Email Signatures- This helps you to create multiple signatures, which you can use accordingly.
Assign – Loop application helps you assign emails or tasks to co-workers and chat discussions about an individual email. This prevents the forwarding of emails among co-workers.
Proton Mail tops the list because it is the largest and most secure email service. Privacy and security are the main priorities of Proton Mail. That's why it has made it to our list of the best email management software for 2021.
Features:
Ideal software to manage emails as you can import to more than 20 languages from CSV contact
Custom labels increase the app's productivity by improving user experience.
Upon registering for Proton Mail, you become entitled to get a free Proton VPN account.
The Proton email organizer app adds two-factor authentication to protect your account.
Blue Mail is an email organizer app that has the potential of managing an unlimited number of emails. Similarly, it offers optimum personalization across various email accounts. This app for email management enables group emailing along with intelligent push notifications.
Features:
Its Integrated Calendar' feature helps sync your events and updates them on the go.
This email management app lets you send emails to a group of people without entering their names.
It allows you to cluster emails perfectly depending on groups and services.
It allows you to mark those emails which you want to handle later.
Microsoft Outlook is an effective email management app that helps you work with components like contacts, calendars, tasks, etc. It also helps you to schedule plans with various people as one of the best email management software for 2021.
Features:
The email organization software can be used in offline mode without using data.
It helps you to quickly transfer your files to Office 365.
It works well with the Google apps.
This email management app helps you to navigate back and forth between your inbox and calendar.
Choose the best email management software for 2021
Choosing the best email management software for 2021 highly depends on your email needs. The best email management tool will be easy to use and will be easily customizable. Mailman is one such app and is hence our favorite email management software. Using apps like Mailman will help you realize the importance of email management to lead a balanced life.
FAQs
Why do I have to delete emails twice?
This is perhaps because your email program on your local computer is set up as POP3. Thus, you will see the emails in each place, because you're downloading a "copy" of the email to each device. So when you delete an email on your desktop computer, it will still be on your mobile device. And vice versa.
How do I empty my Hotmail inbox all at once?
If you want to delete everything in your Inbox, click the check box to the left of the first message.
2. Hold Shift and click the check box to the left of the last message.
3. In the Reading Pane you should see a link that says "Select everything in your Inbox".
4. Then click the trash icon to delete the selected emails.
How do I get my inbox back on my IPAD?
1. On the top right corner of the App, click on the edit button.
2. Then, add the inbox folder again to your email folder list by tapping on the circle next to it.
Does Gmail automatically delete emails?
Gmail does not delete emails from your inbox. But the emails that you delete are stored in the Trash folder. From here, Gmail deletes the Trash emails after 30 days.
Why did my Gmail account disappear?
Google may delete content in Gmail accounts that have become inactive. Your Gmail account is considered inactive when you haven't accessed it for more than 24 months (two years). But Google does not delete the account itself.