The first-ever software to manage emails was invented at the Massachusetts Institute of Technology in 1965. It was named the Mailbox, which followed an endless number of email management software. When you search for the list of email software, it is essential to have precise knowledge about questions such as:
What is an ideal email organizer software?
How do they help us in our work organization and increase productivity?
What is the most promising list of email software for 2021?
This article assists you to find the answers to all the questions raised above along with verified analysis of the following email management software.
A comprehensive list of email software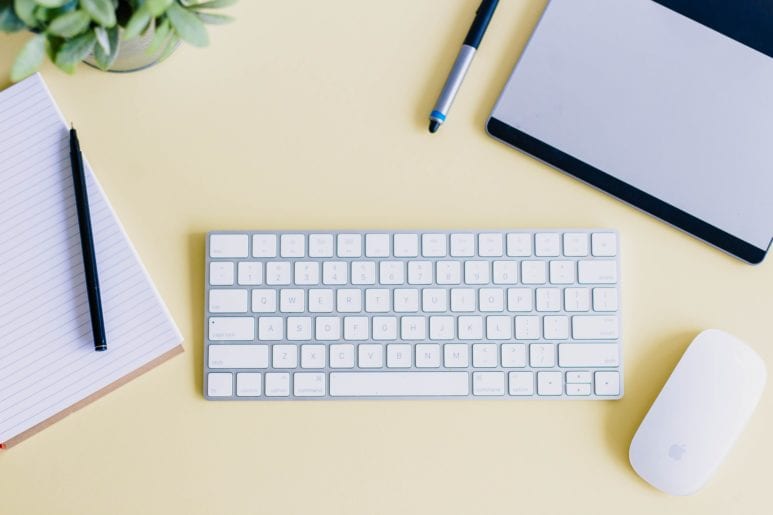 We have numerous email software in our pockets. Here we'll only learn about the best email management software from this list of email software, which works smoothly with perfect compatibility with our systems and is 100% efficient for all.
1. Mailman– The best amongst this list of email software
Mailman is an efficient Gmail plugin that works alongside you to weigh down email overload. It saves tons of your time with easy-to-learn and straightforward UI. By using the productivity tools, you can achieve an inbox to zero in just a few minutes. Hence Mailman is the best email management software from this list of email software.
With Mailman, you can easily unclutter your inbox using Mailman's email management tools which are efficient and affordable. It auto-projects your emails to self-customized folders, which automatically save your inbox space. To start using Mailman, navigate to their official website, signup with Google, and use your existing email address to use it.
Key features:
Avail Mailman at profitable prices, $10 for an annual subscription and $8 for monthly use.
Provided 21 days free trial for better adaptation from this list of email software.
"Do Not Disturb tool" shuts down all the notifications for incoming messages so that you are left undisturbed by the continuous ding-dong sound.
"VIP Alerts tool" prioritizes the important messages and let them in while other notifications and kept silent.
"Custom delivery slots" for updating your daily inbox feed at your predetermined time. You can manage your schedule accordingly to avoid time collapses. That is why mailman is the best time management tool.
Offers complete privacy to the user as it only views your subject matter, date and time and address.
2. Protonmail
This email management app ensures that your account security isn't compromised at all. Proton Mail safeguards your inbox information from vulnerable cyber-related attacks. Security allows greater capacity to attach files and maintain complete safety by using anti-spam filters. Hence it is a worthy addition to our list of email software.
Key Features:
With email management service, it offers safety at a low cost with a "data-keeping policy" which doesn't allow it to obtain email content.
It allows payments using cryptocurrencies for online transactions.
To prevent cyber issues, emails are delivered in an encrypted manner.
Easy transfer of all kinds of media, that too fast and effective with this list of email software.
3. Edison Mail
Going through the inbox is a tough job to do daily which is why we need a list of email software. Edison Mail is an email management software that provides daily use tools for taking down both inbox and mental stress. It works seamlessly for IOS, Android and Mac devices and can handle multiple conversations with multiple accounts.
Key features:
"Dark mode" available to prevent eye strain problems.
Countless "Saved replies" available with self- customization easily in hands using "Templates".
Unsubscribe emails from tons of anonymous spammers, irrelevant newsletters and advertising agents.
Uncluttering of unwanted spam email threads with this list of email software.
Use "Email Threading" to keep track of all conversations and easy access.
4. Mailstrom
With Mailstrom, you can personalize your mailbox with an analysis of your contacts in a few seconds which offers flexibility and control over your account. This email management software from this list of email software allows introspecting your conversation for better performance and form auto-recommendations.
Key features:
Works according to your mind and distinctive touch.
Identifies and amplifies emails in no time for faster interactions.
Protects from spam messages to reduce inbox crowd.
Allows unsubscribing from unimportant contacts to save your time from unwanted clutter.
5. Proprofs
ProProfs is a ticket-oriented business management system. The main aim of using these tickets is faster prioritization, auto-responses, and managing shared inboxes. With this, you can improve your business by attending to all customer queries.
The simple User Interface is easy to understand and learn. You can quickly adapt and learn how to create and respond using tickets. It supports reporting features to overcome app-related issues and use them to the utmost potential. Hence it makes it to our list of email software.
Key features:
ProProfs Help Desk provides the "ticket" design which works as a "priority list" for faster and better task implementation.
With a ticketing system, managers/admin can effectively manage customer-related inboxes such as help@, support@, sales@ and contact@.
Simple "canned responses" for easy communication between brand agents and customers.
Use "Customer Issue Tracking" to ensure that no tickets are no missed. Keep a track of customer requests and bugs regularly.
The "Survey Tool" helps to record real-time customer feedback to improve customer experience.
6. Front
Front app is an email management application that is simple and easy to use. You can see your inbox, external integrations attached, and other support channels in one look. It offers tools like colored tags, snooze button, and template button over every email. This app from our list of email software also allows you to create team inboxes with desirable features.
Key Features:
Keeps the incoming messages organized using appropriate filters.
Using the "Internal Discussion" tool you can easily share information among your teammates.
With "Tagging System" tag your teammates and save your time instead of forwarding emails with this list of email software.
Good "Email Tracking" you can capture your conversations with other email users.
"Regular Reminders" for meetings and conferences so that nothing is missed.
How to choose from the list of email software?
The best email management software is one, which helps in both better email management and increases work productivity. As of now, in 2021, when every single thing from meeting to celebrations occurs online, good email management is mandatory to prosper and progress.
The primary advantages of using software to manage emails from this list of email software are:
They are produced to manage piles of email every day without any halt or complications.
Used to send and receive quick and short messages for effective communication.
Provide personal touch with ease to handle the bulk of emails along with sorting them based on their sole aim.
Stores extensive data which is accessible in a few clicks with significant security requirements on one hand.
Enables to use proper and best email management strategies for more significant potential.
What's your favorite from this list of email software?
Softwares like Mailman are designed in such a way to find out the fastest and smartest way to reach your inbox to zero with no hardships. Without a doubt, it is the most suitable platform to organize work and increase productivity. For extraordinary outcomes in business and work, the list of email software is a must. Pick one which suits your needs and works up to your ability. Along with individual achievements, you can target team-related projects easily under any situation.
What is the best email management tool?
1. Mailman
2. SalesHandy
3. ProtonMail
4. Sortd
5. FrontApp
What is the best way to organize emails?
1. Use folders and labels to categorize emails.
2. Use filters to place emails in their appropriate folders.
3. Create inbox rules to take care of incoming emails.
4. Unsubscribe from spam and newsletters.
5. Set email management schedules.
What is an email management system?
An email management system is software that helps you sort and organizes emails in your inbox.
What is the easiest email program to use?
1. Gmail
2. Thunderbird
3. Outlook
4. AppleMail