Studies show that the average professional spends 28% of the work day reading and answering emails. Thus we can save more than half of the time we currently spend on email, or one hour and 21 minutes per day. This time efficiency is possible only if you use email management to master your emails. This article covers various email management tips to help you control your email inbox and reach inbox zero.
What to do to master your emails?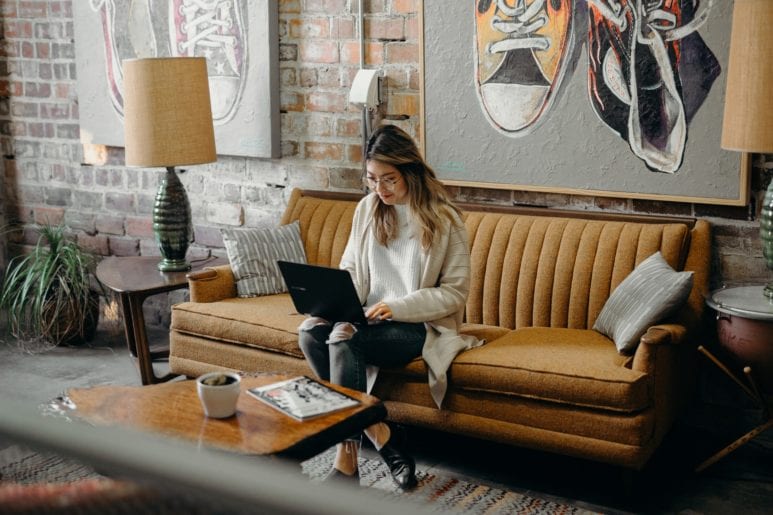 All email management tips are like a to-do guide to help you master your emails.
Follow the below practices to some extent efficient email management.   
1. Use email productivity tips
Email productivity is the act of being more efficient when using emails. This means you must use all your email-related activities to help you be more time efficient. Some email productivity tips include:
Use email management software
Managing your email with the inbox zero method becomes possible with email management apps. Apps like Mailman can help you schedule your emails such that they do not cause a distraction to you. Mailman, in particular, is our favorite email management software because of its batched delivery system. With this feature, Mailman delivers emails only when we can deal with them. This feature combined with the 'Do Not Disturb' feature is what makes Mailman the best email management software.

Assess your email productivity habits
How you manage your email productivity depends on the type of emails you get. Is your work email inbox full of personal emails? Then divert them to your personal email account to reduce the number of emails. Are there too many emails that are spam? Unsubscribing and deleting them is the way to go. Asking yourself similar questions can help you understand your email management habits better to improve email productivity. 

Use the 2 minute rule for better email productivity
The 2 minute rule is all about asking yourself the question: Does it take less than 2 minutes to process this email? The answer to this question will determine your next course of action. If the answer is "Yes," it's best to reply right away, archive the message, and move on to the next email. Replying to those quick emails right away can save us ample time in the long run. If "No," then put it on your to-do list, archive it and move on to the next email.

Use email templates
More often than not, we write emails including emails of introduction, emails of invitation or of a follow up. Such emails might be similar but end up taking loads of our time. Taking out a few minutes to design email templates can prove to be a great tip for time efficiency. Use softwares like Beefree.io to make handy email templates and master your emails.
2. Process your emails on a schedule
Email management and hence email productivity, take up ample of our time. But often the result of our efforts is minimal as compared to the time we put in. Hence scheduling our email management habits is necessary. An email management schedule will dictate how many times you check your emails and how long you spend on an email. It has been studied that over-checking email wastes 21 minutes per day. If people checked their email hourly rather than every 37 minutes, they could cut six email checks from their day.
3. Write emails BETTER
Writing inefficient emails is yet another reason we have to deal with too many emails. In order to master your emails, you must learn to write mindfully.
Firstly, clarify the intention of the email you are writing. Design your email accordingly, highlighting the most important point in the beginning of the email.
Be clear about what you need from the recipient of the email.
Make sure that your subject line is short but sums up the intention of the email.
Keep the email as concise as possible, without skipping any important points.
4. Consume emails sensibly
Your email diet determines how you master your emails everyday. Handling your inbox email management sensibly is the only way to tame your inbox.
Use the 2 minute rule to decide your first course of action as soon as you receive an email.
Prioritize how important an email is as compared to the task you have at hand. Manage your to-do list accordingly.
Flag emails that you need to take a look at later. Make sure the emails you have already dealt with are archived or deleted.
What not to do to master your emails?
Now that we know what we must do to master your emails, let us see what you must NOT do. These are our email activities that hamper all our email management efforts and should be avoided.
1. Do not be loyal to your subscriptions
Spam like newsletters or product alerts, etc are highly unproductive. In these cases, unsubscribing from these sites is the best way out. Gmail extensions like HelpNinja, Gmail Unsubscriber, Unroll.Me can handle that for better email management. If you need some of these subscriptions, you could make an email id separate from your work or professional email. Thus your work email inbox stays away from too many emails, heads to inbox zero while you master your emails.
2. Do not over format your emails
We already spend way too much time writing emails. Adding fancy tables and underlines to our email body only worsens our time efficiency. Thus it is better to exercise caution in this regard. Use tables, charts etc only when absolutely necessary. Underlining, italicising words in an email is usually useless and can be avoided without affecting the meaning of the email. Whatever does not contribute to your email, should be avoided to master your emails.
3. Do not CC unnecessarily
CCs are the main reason we end up with many emails from email threads that barely concern us. Or these emails might have been important but have now lost significance. Either way, these threads do not let you master your emails. One way of avoiding this is to not CC anyone yourself. This reduces a huge barrage of emails that otherwise would overflow your email inbox. This aids better gmail email management.
You can master your emails too!
Email management is all about the efforts and discipline we use while handing emails. The above practices are effective only when we are mindful about them everyday. These efforts are greatly reduced when we use email management softwares like Mailman. Using Mailman helps you be regular with your email management and thus master your emails.
FAQs
How do I set up another person's email account?
1. Go to Gmail.com.
2. Now click the Create Account option on the Sign on the page.
3. Click "For Myself (others)".
4. Enter the person's Name, and Username.
5. Enter a strong password then re-enter it to Confirm and click Next.
6. Enter the person's phone number and click next.
7. Enter the verification code received.
8. Enter recovery email address, date of birth, gender.
9. Select 'Agree' to the privacy and security guidelines.

How to send Gmail to WhatsApp?
To send an email to WhatsApp, open your Gmail account and select the messages you want to forward. Then tap the icon in the lower right corner. Select WhatsApp from the available options and share.
How do I delete old email addresses in Windows 10?
1. Start typing either your contact's name or email address in the Search bar at the top.
2. Click the contact record.
3. From the drop-down menu, select Delete.
How do I log into an old email account?
Many email providers support a way to send a recovery link to a predesignated email address or phone number. When you click this link, you can select a new password and log back into your account.
What is email management software used for?
Email management softwares are used to manage and sort emails to easily handle too many emails.