Within the business world, inbox zero is a common desire shared by all the working people. Emails, which were first a prime source of communication, are sometimes a productivity killer. With the constant ping of notifications and tasks that keep rolling in with emails, they pose a huge problem to us. This problem can only be solved with efficient email management using techniques. This article will go through whether we must choose to inbox zero or not to inbox zero. But before this, let us understand what this concept is and why it is essential.
Is having no emails the "real inbox zero"?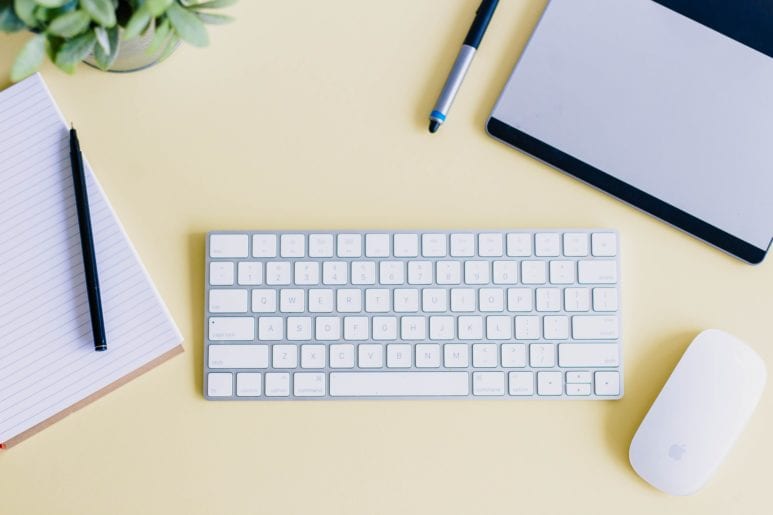 The idea behind inbox zero was originally proposed by the productivity expert Merlin Mann. As the name suggests, it seems to mean having zero email or close to no emails at all times. But is this the actual concept behind it? No. According to Mann, the original philosophy is not related to the number of emails, but the time your brain spends in doing efficient email management.
When your brain is confused about the emails in your inbox, and "what to do first and what later" the work productivity suffers. This is why, primarily it doesn't depend on the number of emails in your mailbox, but it depends on the time your brain constantly ponders over the inbox. To reduce this affection towards emails and improve efficient email management, Mann has developed few actionable tips.
Here are Merlin's prepositions:
Never leave the email client open.
Process emails at different times, throughout the day.
First, delete or archive as many messages as possible.
Delegate the messages which can be answered by someone else.
Reply to messages which take less than 2 minutes, otherwise move them to specific folders.
Set aside a time every day to answer the "reply later" emails.
Now that you've understood the misconception people have regarding this approach, let's see if it is really important.
Further Reading: How to Inbox Zero (by Merlin Mann): Inbox Zero Tips
Is inbox zero really important?
If we see the main concept, then yes it is important. Email management softwares are nothing but time management tools. So, you can easily save and manage your time using them. But if you think about email management gmail, an email management tool is to just reduce the amount of time you spend on thinking about emails. This makes efficient email management a habit than an obsession.
So, yes it is important to manage emails, keep a low number but most importantly to keep your work organized in one place. Apart from that, good email management also expects us to stay out our processing emails all the time. It is about preventing distractions and minimizing the time you think about emails. With our basics in place, let us decide whether to take this approach or not.
To inbox zero or not to inbox zero?
We know that the number of emails you get every day is not decided. So, firstly the idea of keeping no emails all the time is simply unrealistic. Therefore, on the positive side, it is good to develop efficient email management like a habit rather than an elusive goal. On the contrary, it is impractical to spend hours just clearing your inbox and doing nothing. Doesn't it seem impossible for someone who has a full-time job, multiple inboxes and a family in order? Absolutely!
Therefore, the thing to remember is managing your inbox is a part of your work and not your entire work. Don't run for best email management, but get a system that ensures that all the messages are properly managed and you get time for the real work. Think about whether the way to run after this is good or bad. Is it a productive habit or an unhealthy obsession? Once you make your mind up about that, using it as the best email management tool becomes easy.
To Inbox Zero or not to Inbox Zero?
Inbox zero only works when used correctly. Don't run after clearing all the emails. This might clear few important emails, too, or you might lose track of previous conversations. Therefore, it is advised to use good time management softwares that reduce the number of unimportant emails and calm your nerves and keep you focused. Our favorite app for email management is Mailman. Check out Mailman as it ensures helps you restrain from your emails and focus better on your tasks.
How do I manage my executive inbox?
1. Schedule your email management habits well.
2. Fight the impulse to check your emails over and over.
3. Invest in a good email management tool like Mailman.
4. Use your tool and extensions cleverly.
5. Remain consistent in your email management efficiency.
Should you clear your inbox?
You should clear your inbox off unwanted emails like subscriptions and newsletters by unsubscribing. But it is not advised to delete all your emails to achieve inbox zero. Instead use inbox zero strategies.
How do I get to my email inbox?
1. Navigate to gmail.com using any Web browser.
2. Enter your Google username and password in the the Username and Password fields and click "Sign In" to log in to your Google account. The default view is the Inbox folder. Click the "Inbox" link in the left pane if you don't see your inbox, to go to your Inbox folder.