In the year 2021, Gmail clocked over 1.8 billion users. A number this high is bound to generate a much higher number of emails. As the number of emails increase, so do the hours wasted on them. A good Gmail manager helps us not only save the time we waste on emails, but also helps us concentrate on the task we have at hand. Here are five Gmail manager that function as the best email management software to improve your productivity without compromising on emails that are important.
5 Gmail manager for better productivity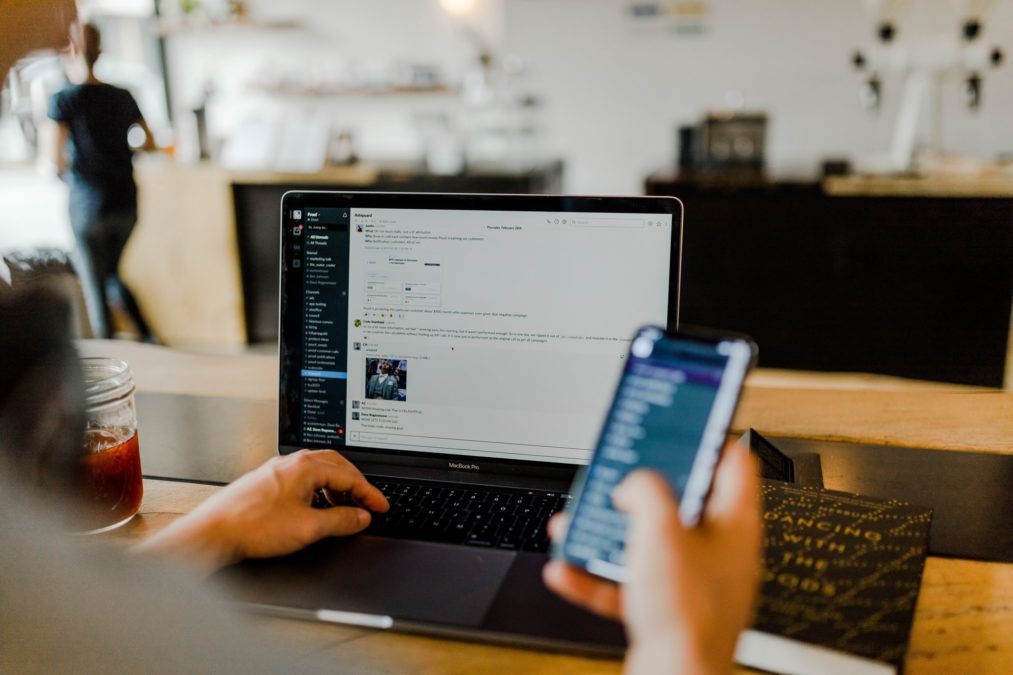 These 5 email management apps play their role as the best Gmail manager by targeting different email-related problems. From constant emails to lack of organization, these email management plugins can help you fix it all.
1. Mailmanhq– the best Gmail manager to reach inbox zero
In our list of the best Gmail manager, the best email management software to collaborate with your Gmail account is Mailmanhq. It is simple to use and learn. With an easy account setup, you can join Mailmanhq with your current email address. It offers intelligent and intuitive email inbox management for no spam and inbox zero.
With inbox zero, it keeps you undisturbed while working using the email management tool called "Custom Delivery" tool. Mailmanhq and its features are available at the most affordable rates of $8/monthly and $10/annually.
Features of this gmail manager:
It offers compatibility with Gmail with your current email address.
Available at nominal rates with 21 days free trial to learn.
To also helps get rid of spam and unwanted email, this gmail manager offers an "Unlimited Blocking" feature.
For better prioritization and increased productivity, it also supports the "VIP List" feature for important contacts. 
The "Custom Delivery Slots" help you manage time more efficiently, so the messages are received at your predetermined time. 
Use the "Do Not Disturb" tool to stay undisturbed while working. It is the best time management tool. 
2. Front App
This email management tool promotes a shared inbox as a gmail manager to lead to better teamwork and email inbox management. This way, you can categorize emails easily. It shows all your inboxes, whether personal texts or collaboration, in one place for a more transparent approach while using. You can assign tasks just to run emails fast.
Features of this gmail manager:
You can use the "Snooze Feature" for a later response.
With "Templates," you can save your time writing long emails.
Using the "Colour-coded" feature enables you to mark emails in this gmail manager.
"Tagging feature" allows you to tag emails with your teammates instead of forwarding them.
3. Spike
Spike offers small notes, tasks, and real-time interaction with your inbox in easy steps. Using this email management software, you can easily manage tasks and agendas in one inbox. You can control and create tasks with personal and group chats. You can work on different functions in one single place in this gmail manager for better email inbox management.
Features of this gmail manager:
Keep a real-time check on documents, files, and data without leaving Spike.
It works with existing email addresses from G-suite and IMAP.
It also promotes a unified inbox for your team tasks to work correctly using emails.
Filters are also supported in this gmail manager to keep your inbox safe from spammers.
Just so you don't forget anything, reminders are available to ensure nothing slips through your hands.
4. Hiver
This gmail manager works like a Google workplace and helpdesk formed for fast customer services. With easy email tracking, you can keep a record of your business performance for increased productivity and growth. Simple User Interface enables fast learning and safe use of email management tools for better email inbox management.
Features of this gmail manager:
Provides fast reach to the customers and their issues with "Email Tracking".
You can assign tasks and reminders to make sure nothing is missed while working.
Collaborate with your teammates without forwarding or replying to emails with easy "Tagging Emails".
The notification bell allows a fast response to the new email that just arrived in your inbox.
Write notes to your colleagues to avoid writing lengthy emails using this gmail manager.
5. Send in blue
With Sendinblue, you can focus on the important emails, and the rest of it can run on the auto-pilot mode. With this gmail manager, you can track down all your customer feedback and details in one place, in one inbox. It saves your time with the automated productivity tools to streamline your inbox and email inbox management.
Features of this gmail manager:
Allows email marketing with easy and fast design.
With SMS features, you can communicate fast with the customers.
Keep your teamwork organized with a unified inbox.
This gmail manager supports "Segmentation" to reach a large audience for your work.
With advanced designs, you can enhance your emails.
Offers clear and complete reports of your email history so that everything is well managed and accessible in a few clicks.
Achieve your productivity goals with the best Gmail manager
Handling your emails can be a daunting task for many. This is primarily because of the huge number of emails we receive every day, while only a handful of them help us in any way. The best Gmail manager can help you automatically sort out important emails, thus making sure that you spend time only on what helps your career growth.
FAQs
How do I find my Google Account manager?
1. Click on your profile image.
2. Click on the 'Manage your Google Account' button.
How can I get access to my email account?
1. Open your email service provider's page or app.
2. Click on 'Sign In' or 'Log in'.
3. Enter your email id and password.
How do I get into Gmail management settings?
1.On your computer, go to Gmail.
2. In the top right, click Settings.
3. At the top, choose the type of setting category, such as General, Labels, or Inbox.
4. Make the changes as you need.
5. Click Save Changes at the bottom.
How do I contact Gmail administrator?
1. Sign in to your Google Admin console. Sign in using your administrator account (this does not end in @gmail.com).
2. At the top right of the Admin console, click the 'question mark'.
3. In the Help window, click Contact Support.