The year 2020 saw the world change like never before. The pandemic affected the word in all different ways. As much as daily life suffered, so did the corporate way of life. Only now do we come across a new way of working in the form of working from home. Add to it the new concept of Async work which is ringing in a new era of work culture. This new setting gave way to a new set of questions. These include how would work from home productivity be and how would one manage time. Let us find out all about this and more.
Work from home productivity Statistics
The potential for time spent on remote work drops to 12 to 26 percent in the emerging economies .

41 percent of employees said they were more productive working remotely than in the office.

Performance can increase up to 13 percent by working from home

15% work from home employees spent less time avoiding work

Work from home employees spent 1.4 more days working each month

A worker saves 8.5 hours a week of free time by not commuting to work. For a year, this adds up to 408 hours.

Those who work from home report exercising 30 minutes more during the workweek.

86% of employees prefer to work by themselves when they are trying to be as productive as possible.
5 tips for better work at home productivity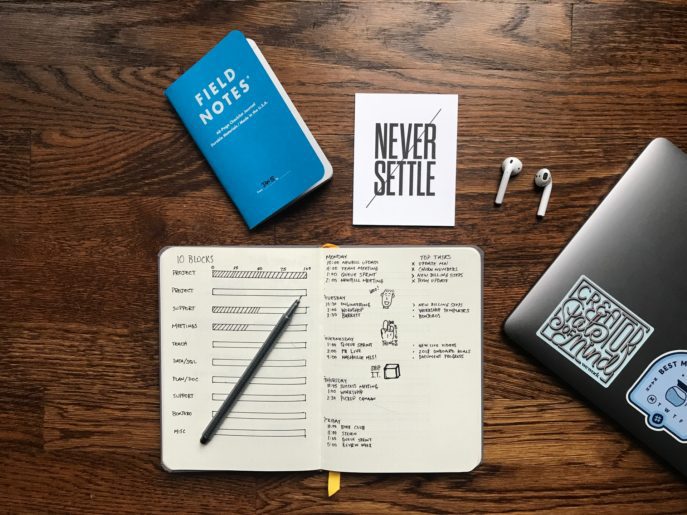 Here are the best tips and hacks for work at home productivity. These tips help you to change your habits such that you can increase your productivity on a daily basis.
1. Get rid of distractions
Work at home productivity is set upon creating a distraction free environment during work. Distractions like social media notifications, emails, etc deter our productivity like nothing else. This in turn ruins time efficiency too. Here is a compilation of productivity tools to boost work at home productivity.
2. Turn off notifications
A text, a call, an email is all it needs for our brains to get interrupted and distracted from work. Putting our desktop notifications off and focusing on the task at hand is an important productivity tool. Here is a handy downloadable worksheet on time management to ensure effective, efficient deep work to keep the work from home productivity in check.
3. Routines and rituals
Routines can work like magic when setting out on improving one's work at home productivity. With certain routines and rituals set up, one can motivate their brain to feel more focused and rewarded with increased productivity. The type of routine one chooses is limited only to the imagination. A few examples of such routines are:
Choosing a specific place for better work at home productivity
Setting a particular time of the day for all your work at home sessions
Writing down your goals for the day is the best advice for working remotely
Using stationary dedicated to your remote work
4. Change up your routine sometimes
Our daily routines and habits can benefit us greatly in the form of allowing discipline to our daily life and tasks. But this routine also sets us up for stagnation of focus and creativity. Surprising ourselves and our attention by doing something out of our routines can help us get out of this rut. This can also be used as a tip for remote working.
Changes as simple as changing the room in which you work or changing the time of your work can do wonders too. Or even huge changes like shifting your remote work sessions to a secluded place or a scenic place or even a hotel room can give you the change you desire. These changes are an important inclusion in the working remotely tips.
5. Take enough breaks
The focus demanded by work at home productivity might not require physical energy, but it does need mental strength. This demand can be very exhausting on our energy levels and hence rest is essential. Relaxing by walking through nature or listening to your favourite music or meditation, can help replenish your energy levels. This much needed rest will prepare you for further increasing your productivity as you see the benefits of working remotely.
Work from home productivity tools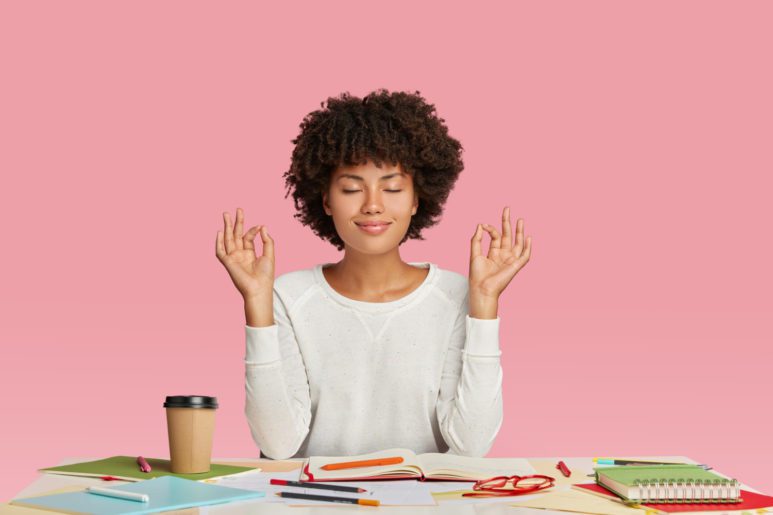 With the new ways of asynchronous work from home, there is a new age of work from home productivity tools too. These tools are designed specifically for remote working. Also, these tools provide seamless collaboration between workers of a company, no matter where they are working from.
Mailman is the best email management application that is our favorite amongst the work from home productivity tools. This plugin decreases interruptions and boosts productivity. Mailman is a Gmail email management program, which means it can work for google inbox zero. Mailman's primary function is to sort and separate email messages and allow you to set the time and frequency of email delivery based on your needs.
Features:
What sets Mailman apart especially, is its batch delivery system. Here, you can set Mailman to deliver your emails at a time convenient to you for better work from home productivity. This feature along with the Do Not Disturb feature, make Mailman the best email management app for google inbox zero.
This email management solution has a 'Do not disturb feature that halts email notifications for a while and gives you a break from them.
It allows you to schedule a time slot where you can receive all your email notifications together.
Another feature of this email management app is that it enables us to block unwanted emails, subscriptions, and newsletters.
Mailman has a 'VIP' list that allows you to easily access and save important senders, keywords, and domains in it.
All these features can be easily used for your Gmail inbox, enabling seamless activity between the softwares to take you to google inbox zero as you improve your work from home productivity.
Chanty is a team communication tool for better work from home productivity. It is a chat application. Communication of ideas, projects is essential in a team. A lack of effective communication can affect a business. It can reduce overall labor productivity. Hence, having a dedicated platform for communicating business ideas is a necessity for every team to make use of the best software for work from home productivity.
Features:
It comes with advanced search options to find what you need in software for productivity.
One can create and manage tasks and switch to a Kanban Board. Connect to other apps like -GitLab, Trello, One Drive, Google Drive easily.
It extends unlimited message history, task management, file sharing, and powerful notifications to collaborate and communicate effectively in one app for work from home productivity.
Google Workspace is an app curated for remote-working team management. We all use google and are familiar with its products as well. With the security and sophistication of Google, Team collaboration and Team management are easy and efficient for better work from home productivity.
Features:
It enables communication, sharing, storing, coordinating, editing, and customizing your business operations and organizing team members.
All the google applications all integrated into one interface to streamline a work environment as the best software for productivity.
It includes collaboration tools like Gmail, Calendar, Meet, Chat, Drive, Docs, Sheets, Slides, Forms, Sites, and more.
Monday.com is a Work Management and Team Collaboration Tool. A company needs to streamline its operations and team. An all-rounder platform that solves it all is necessary. These software for productivity create a virtual workspace to manage, track and organize all work for better work from home productivity.
Features:
Monday.com is one of the software for productivity that offers a virtual workspace platform to manage everything.
It extends 200+ templates and an easy-to-use interface and provides Kanban, Calendar, Timeline, Gantt, map, form, workload, and main views for efficient workflow tracking.
It facilitates integration with 40+ apps such as Google Drive, Trello, LinkedIn, Dropbox, Shopify, Excel, et cetera.
Trello is a software for productivity that can increase productivity by efficient project management. However, often project management tools come with a hefty price tag. A Small team collaboration does not need an all-advanced project organizer to improve work from home productivity.
Features:
It is a software for productivity that is simple, flexible, and powerful.
Also it makes allotting, discussing and tracking tasks easy.
It enables integration with Slack, Dropbox, Outlook, Gmail, Salesforce, InVision, Jira, and hundreds more for better work from home productivity.
It facilitates the automation of work with the Butler feature.
Factors affecting work at home productivity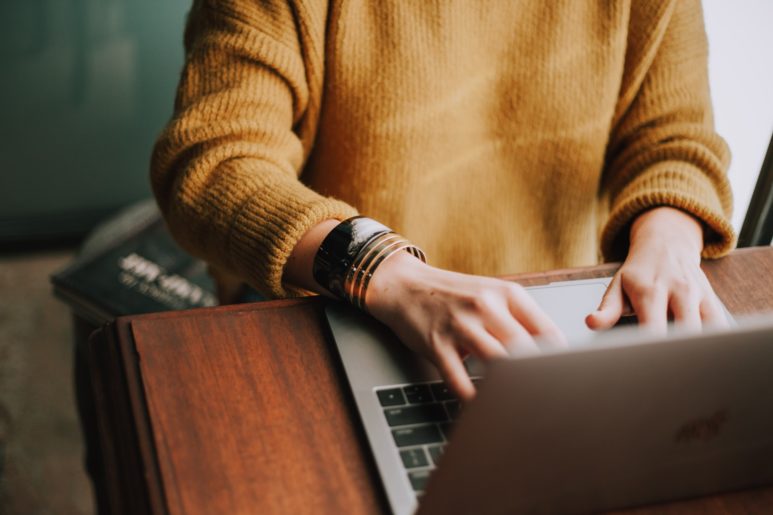 Now that we know how work at home productivity has affected all of us in different ways, let us know what factors are at play here. Working on these factors and controlling them can help in increasing productivity at home.
Various distractions
The main factor that affects work at home productivity or any other productivity for that matter, is distraction. No matter how focused one is, some distraction or the other can get in your way. These distractions could be in the form of familial responsibilities or even work emails. Both of these expect our attention while steering us away from our tasks. Hence distractions need to be controlled for better work from home productivity.

Lack of work life balance
With the beginning of work from home culture, the lines between work and personal lives are quickly blurring. In the quest for better work from home productivity, we are losing our personal time. This leads to mental fatigue and thus a loss of productivity. Using work life balance tips and understanding what is work-life balance, is the only solution for this.

Time management
Another main factor that affects work from home productivity is management of time. With so many responsibilities that arise due to working from home it furthermore makes it important for us to manage our time well. Poor management of time could leave us stranded with no work done and discontent. Proper time management can be done using time management tools or a worksheet of time management. When we learn how to do time management work from home productivity easily improves.
Work from home pros and cons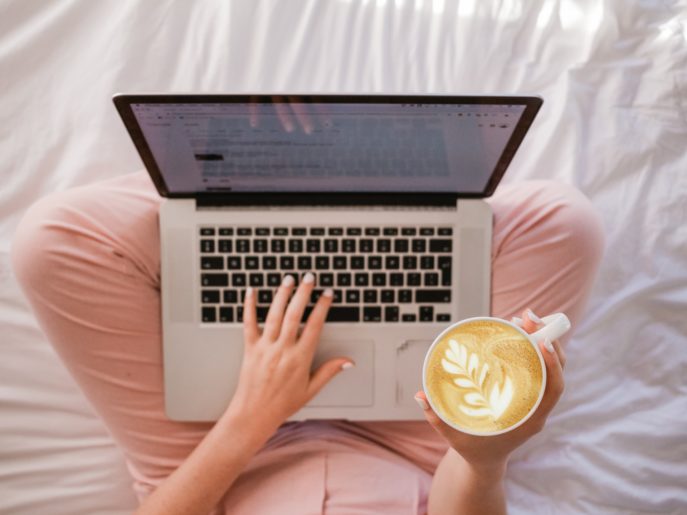 Within the arrangement of work from home, there is still debate about how good it is. Like all arguments, work from home productivity also has its pros and cons.
Pros of work from home productivity
Time flexibility is one major pro of working from home. One can work and take breaks whenever one wishes as long as the productivity goal summit.
With the independence of time, productivity has seen a great increase. As people tend to work for longer when working from home the productivity also increases
Lack of commuting to the office, and the time saved is another advantage of working from home. The time saved here is said to be responsible for the improvement and productivity.
Cons of work from home productivity
Lesser mental peace is one of the main disadvantages of working from home. With the constant attachment with work it is difficult to find free time away from work.
Lack of work life balance is a result of work and personal lives mixing with each other. As we now live and work at home, one's work life and personal life seem to have no boundaries leading to a skewed work life balance.
Increased expectations from employers could be another con of work from home. With ample flexibility it is expected that we work for longer than we did in the office setting. This might lead to discontent as we seem to never match up to the expectations.
Increase your work from home productivity
Improving our productivity in our personal or professional life is one of our main goals. But with work from home productivity, there are many other factors to consider. With the blurring lines between personal and professional life due to work from home, it is important to constantly work on one's productivity. This makes sure that one works efficiently while also maintaining a work life balance.
FAQ's
Does working from home improve productivity?
It has been seen that performance can increase up to 13 percent by working from home.
How do you show productivity working from home?
1. Get rid of distractions
2. You can also Turn off notifications entirely
3. Make your own Routines and rituals
4. Also change up your routine sometimes
5. Take enough breaks
What are the advantages of work from home?
1. Better work life balance.
2. Improved productivity.
3. Positive environmental impact.
4. Better time management
Is working from home good?
67% of hybrid workers feel more visible and that their growth is being supported by their manager, thus work from home is good for the employees.
What are the negative effects of working from home?
1. Constant exposure to work.
2. Lack of work life balance
3. Lesser social interaction.
4. Difficult to stay motivated
5. Lack of team coordination
What are the challenges of working from home?
1. Difficult to maintain team communication
2. Feeling lonely
3. Difficult to plug off rom work.
4. Dealing with home related distractions
5. Less break time
What makes a great remote work environment?
1. Good connection with coworkers virtually.
2. No micromanagement by superiors.
3. Flexible timings.
4. Freedom to take breaks.
5. Continued sense of belonging to the team.