The corporate life isn't the easiest to deal with. What is it that annoys you the most? Is it the fear of handful work waiting for you or the fear of messing with your email inbox full of valuable and useless emails, all piled up together just like grain in a heap of trash? Emails being the most valuable communication source is inevitable, so we need to develop few email management best practices at work.
As we do need to separate the grain from the chaff, we need to recognize and organize the emails as per our convenience and achieve inbox to zero, which is the most desired nightmare of people at work. Do you often spend your day just scrolling down your emails without completing any actual work? This brings up the need to use email management tips.
8 Email Management best practices at work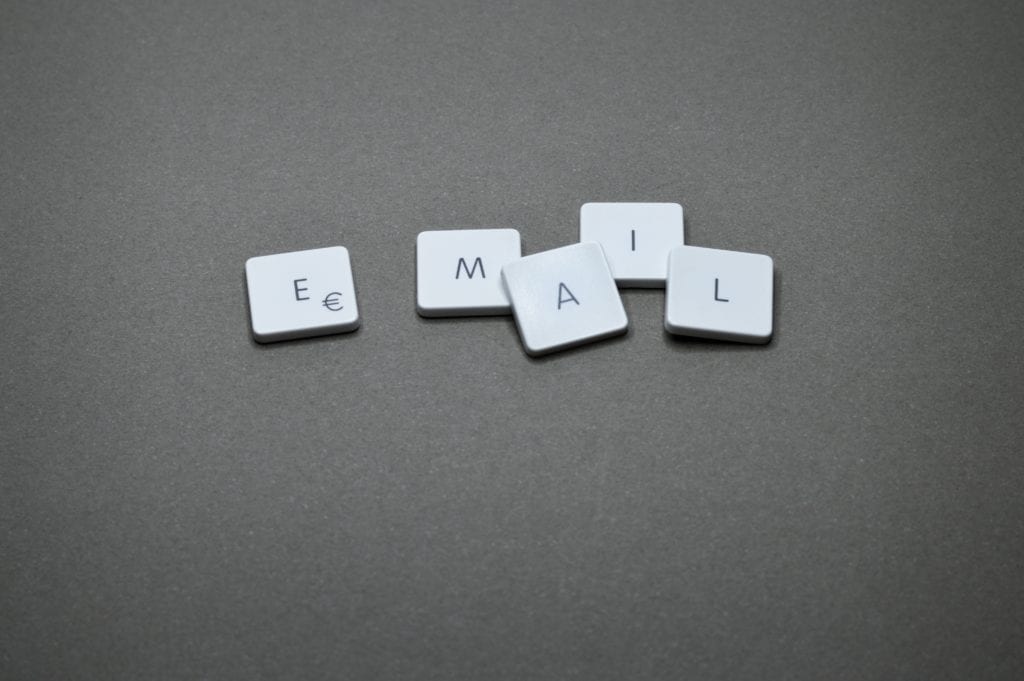 After going through the merits of using email management best practices at work, you need to know about them so that you can apply them practically in your work and it could work out efficiently for you:
DIVIDE DAILY TIME SLOT
If you constantly ponder over the ding-dong sound of your inbox and lose your concentration while working, silent isn't the best option. You can probably assign a particular time in a day to go through your inbox, neither before nor early.

PRIORITIZE CONTENT RICH EMAILS
With your inboxes like a heap of grain and trash, you may not wish to miss any piece of grain. Just so in this case, essential emails need to be checked and managed to increase work productivity. Some messages also need immediate and personal concern over them. With this, make sure you get alerts from specific VIP contacts during your working time.

UNSUBSCRIBE AND UNCLUTTER
Does it feel like a weight on your chest when you look at this notification "100 emails unread"? It gets more frustrating when you find that all of them all nothing but just some newsletters or some promotional messages in which you're no more interested or promotional. Instead of wasting your time, "unsubscribe" from such stuff no longer of any value and "unclutter" your inbox. This hence is an essential time management technique for working professionals.

DISPERSE YOUR EMAILS INTO FOLDERS
When you don't get enough time to watch out for all the emails, go through the necessary ones. Thus you can read only those emails that require your attention now and move the other ones to their respective folders.

CREATE TEMPLATES AND SHARE QUICK REPLIES
Do you observe the same trend among your replies? If yes? Then you're saved one way. You can also use the saved responses and change them only to fit the needs of the customer. This is one of the best email management practices at work.

USE FILTERS ACCORDINGLY
One of the best ways to manage emails is to auto-set the filters to receive emails as per your requirement. It reduces the number of actions as the emails are auto projected to the place they belong, whether it's the spam box, the VIP messages, the archive section, or any other folder.

WITHDRAW YOURSELF FROM UNIMPORTANT CONVERSATIONS
Observe if the messages from any family or college group is of any good to you or your work. If yes, surely keep them and if not, then without any hesitation, pull yourself back from them and make a sophisticated exit. Just send a smooth text and thus remove yourself.

DOWNLOAD BEST EMAIL MANAGEMENT APPS
Don't shy away! Go through a list of email management software such as Mailman, Boomerang, Newton Mail, ProtonMail, and many more. Follow the above email management best practices at work for more help. Also get your email management services as per your satisfaction to add productivity tools to your work.
IN WHAT POSSIBLE WAYS EMAIL MANAGEMENT BEST PRACTICES AT WORK COULD HELP?
However, you could stop all of this mess by involving few practices and best email management tools and acquiring better email management. Efficient email management will not only help you save your time by switching off the distractions but also support your work in the ways mentioned below:
SEAMLESS COMMUNICATION
By managing your inbox, you could effectively interact with the contacts and enhance your collaborations. Hence this leads to streamlined business processes without disrupting non-significant users. By using simple techniques, you can also accomplish more in less time.

TRACK YOUR WORK PERFORMANCE
How can you improve when you don't keep track of your daily or weekly work? Do you think your way of completing work is effective or not? To increase your total factor productivity, you need to keep a check on your performance daily or weekly. With many emails stacked together along with your daily work, tracking your performance is a myth. With actionable email management strategies, this could be possible and helpful too.

STAY ORGANIZED AS YOU PROGRESS
Using appropriate filters, you can store all your data at a particular place to where it belongs, and no further complications will arise, such as losing important data or getting complete with irrelevant messages in your inbox. After you organize them as per their use, you can either delete, act on them, defer them based on their subjects.

BOOST YOUR CREATIVITY WITH CUSTOMER EXPERIENCE
Most of your interactions take place via email, so with that, you build your experience with your brand. This adds up the responsibility to set up vital creativity and actionable plans to ensure that you're able to provide the best services to the customer, which will help you increase productivity at work.

Email management best practices at work will help you boost your customer experience more accessible.
Email management best practices at work are your ally!
To avoid any mismanagement in your work and write effective emails:
Accommodate the email management best practices at work and suit yourself comfortably.
Stay away from the "emails gone wrong" situation and make sure that email management is one of the work productivity tools, not your entire work.
Remember, it needs a small part of your day and not your entire day.
FAQs
How do you manage email overload?
1. Schedule email processing timings.
2. Delete emails after responding to them if they are not important.
3. Unsubscribe from newsletters and subscriptions.
4. Do not postpone responding to emails if the take less than 2 minutes.
What is the easiest email program to use?
Outlook and Gmail are considered the easiest email programs to use.
What is mobile email management?
Mobile email management (MEM) software provides secure access to corporate emails on mobile devices (iOS, Android, and Windows devices).
How do you handle emails?
1. Divide time schedules for email management.
2. Use filters appropriately to organize emails in folders.
3. Use email management softwares like Mailman
4. Make templates for quick email response.