The senior management is in charge of organizing and coordinating the work of those under them. Managers keep a close eye on their work and take corrective measures when necessary. Their work also involves a lot of communication back and forth, and email is usually the most used means of corporate communication. Hence this requires an email management system. Using email management tools can thus increase the work productivity of the senior management.
Why do you need Email Management Tools?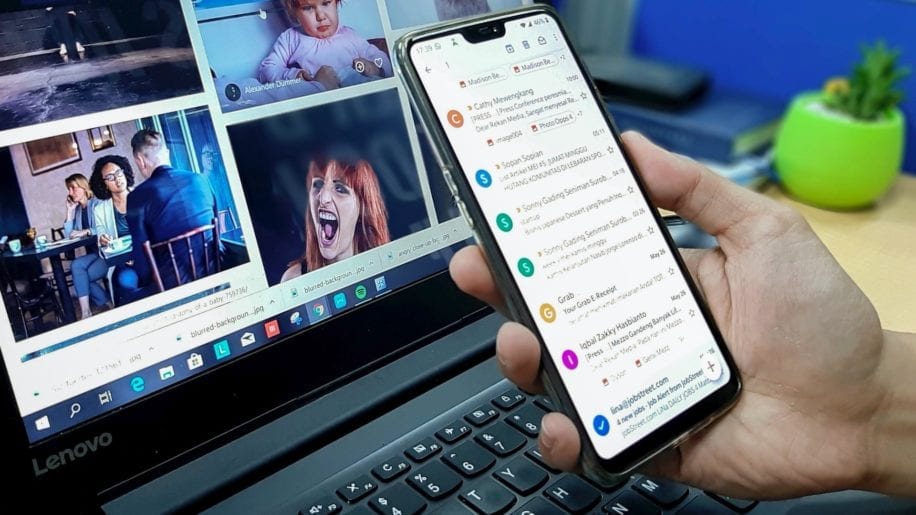 As someone in a senior management position, why do you need an email management tool or an email management system? There are several advantages, and the following are the most evident:
Manage Multiple Accounts
You can switch between various email accounts in a single Graphic User Interface (GUI) with email management system. There is also no need to sign in and out of email accounts, which is inconvenient and wastes a significant amount of time. Various accounts are suitable for small teams who need to fill multiple positions, such as help, sales, and editorial.

Advanced Search
You can dig down to individual things in emails by using smart tagging and filtering using email management system. New email management tools will browse through messages and show comprehensive conversations from hundreds of emails, in addition to searching by names, businesses, and email addresses.

Get Rid of Spam
The email management tools filter emails based on your rules. You may also specify what constitutes spam, and the system will separate it from essential emails. This alone will significantly boost productivity with an email management system.
List of email management tools
Here are the email management systems that will help you master email and increase productivity (if you're in a senior role):
1. Mailman- best email management tools
Mailman is an email management tools that shades unimportant emails. This plug-in reduces interruptions and increases productivity. Mailman is a Gmail email management software, i.e., It works only with Gmail. Mailman is compatible with different kinds of email software such as Apple mail, Spark, Mailbird, Polymail, and Superhuman. Mailman's primary role is to also sort email messages, separate them. It also enables you to set the time and frequency of email delivery based on your needs with this email management system.
Features of email management tools:
Do Not Disturb Mode: Do not disturb mode allows you to set a time when it will deli no mail to you. This is a helpful feature when you want to focus on a project.

Delivery Slot: Mailman lets you decide when and how often you want your emails delivered to you. Thus this way, you will not have to constantly check your emails or worry about missing important information from your team.

Block unimportant Emails: You can block unimportant emails using Mailman. But you will not miss anything as you get a summary of the blocked emails at the end of the day.

VIP List: Mailman enables you to add essential senders, keywords, and domains to the VIP list. Thus it ensures that you do not miss a necessary piece of communication or updates.
Pros:
Easy to use
Time-efficient
Blocks unimportant emails
Do Not Disturb feature
Cons:
Mailman works only on Gmail.
2. Boomerang
Boomerang manages the inbox to schedule the emails and also automate them. This email management tool is an add-on that enables you to organize and also send emails at your convenience. It works with both Android and IOS.
Features of email management tools: :
Respondable: Respondable is a powerful AI feature that maintains that your email is correct and understandable to your intended audience. It also considers the length of the subject, the number of questions, the number of words, and the reading level.

Inbox Pause: To avoid unnecessary stress and tension on a critical task, you can choose to avoid receiving emails. This doesn't mean you won't receive emails indefinitely since you can decide how long you want to put your inbox on hold.

Follow-up Emails: Help you send emails to ensure that you follow up on tasks that you need to with this email management system.
Pros:
Better email management
Helps in achieving time management.
It also makes follow-up easy
Cons:
It may slow down Gmail.
It's outdated and clunky.
Expensive.
Learn how Mailman is a simpler (and affordable) alternative to Boomerang.
3. Bluemail
Bluemail allows you to sync your inbox from various accounts. These email management tools supports a list of email software such as Yahoo Mail, Gmail, AOL, outlook, I cloud, exchange, Office 365, and more.
Features of email management tools:
Add Multiple Email account: you can add multiple email accounts of the same or different email software.
Dedicated Avatar: You can dedicate an avatar to your sender. It makes it easy to sought their email out in the inbox.
Security: Bluebox has a strict and solid email security policy.
Pros:
Supports a variety of email software.
Sync inbox of different accounts.
Cons:
Can consume a lot of internet and space.
4. Hiver
Hiver is a sophisticated email management tool that can convert Gmail into a team-friendly, collaboration-ready email client. This will enable you to provide customer service directly from your Gmail accounts.
Features of email management tools:
Delegate Emails to your team: Hiver ensures that the emails coming from the client have a clear status. This email management tool enables you to assign emails to your teammates. This way it guarantees a timely response and accountability to your customers.

Auto-assign Emails: Sane Folder: based on the predefined rules, the workload is distributed to the teammates using the round-robin principle. This will keep you away from unnecessary hassle and will increase productivity.
Pros:
User friendly.
Short learning curve
Cons:
Not compatible with a lot of email software
Limited features
5. Saleshandy
Saleshandy is an email productivity tool. It lets is users track and schedule emails. This email management tool is used for document management, lead production, contact management, email tracking, and cloud storage (sales enablement platform).
Features of email management tools:
Email Templates: Its Email template features aim to streamline all of this by reducing monotonous tasks. When dealing with too many emails, you can use it to reproduce the same email structure.

Email Scheduling: Saleshandy allows its users to change the time zone, date, and particular time to send emails to their prospects.

Email Tracking App: Usually, the system contains information about how many times a particular user has read an email. This can be extremely useful in determining the best time to send an update, among other things.
Pros:
Short learning curve
Reasonable Price
Cons:
Some features are not available in MAC.
Choose your favorite from these email management tools!
Using an email management tool, like Mailman, can help you increase productivity by multi-folds, given it is used wisely. This way you can ensure that you do not miss important communication, keep track of the important happening of your team, and send reminders to your team in a timely manner. The right email management strategy can prevent distraction and free up your headspace for your important projects.
FAQs
Can I use Google on my iPhone?
Yes, you can use Google on iPhone using the Safari browser that comes on your device. Using this, you can sign in to your Google account and get a more personalized experience.
What is the hostname for Gmail?
To receive the incoming email servers in your account the hostname is imap.gmail.com. You must fill in the details like email address and password to set up under the Incoming Mail Server. The outgoing hostname is smtp.gmail.com.
How do I read all unread emails?
Click on the top left, tap on the down arrow. Click All. At the top, click more. Mark all as read. Using the mobile app, you can select emails in the series and click on the mark as a read button. 
How do I clean out my email inbox?
1. To "clean your inbox" you should start to unsubscribe from all the unimportant emails.
2. Use labels to mark emails as per their use.
3. Also, you can clear out the rubbish from your inbox by selecting emails at once and hitting the delete button.
4. You can use filters to automatically avoid unnecessary emails from piling up in your inbox.