How many times have you searched for the best email organizer app? Email management is generally the most faced dilemma nowadays by working individuals be it C-level or senior management. Without a doubt, it is an overwhelming situation; improper email management can be tremendously exhausting and might get your chest puffed easily. This list of the best email organizer app will definitely put an end to your dilemmas.
Table of Content
3 Best Email Organizer App for C-level executives
Here are the 3 best email organizer apps for C level executives which will help you through all your email management nightmares.
Mailman is the best email organizer app founded by entrepreneur Mohit Mamoria and Andrew Wilkinson, MetaLab's founder, in August 2020. It offers simple and intuitive tools for mailbox management at reasonable prices. Mailman provides economic subscriptions costing $10 per month if paid every month and $8 per month if paid annually.
Benefits of MAILMAN- best email organizer app
If you have allotted a specific time in your day for emails, this can be your favorite tool. It offers personalized slots of time every day and works with your schedule. You will receive messages only at your predetermined hour, and no longer email disruptions will occur.

If you often get frustrated at your inbox's regular interference, this feature will help you stay focused. This will mute your inbox for the time being, and you can carry out actual work.

With this feature, you can shut down unimportant emails from newsletters, promotional events. This will improve your inbox experience and increase productivity.

Even after no disturbance, you need to ensure that nothing slips through the cracks and you don't miss any opportunity. With this, the mailman will notify you only of the messages from the VIP contacts and no other disruptions.
Edison Mail helps in efficient email management for people at high-level positions. It is one of the best email organizer app as it provides all the features and tools free of cost.
Benefits of EDISON MAIL
Easily mute the unimportant email threads and work without any disruptions. This further blocks irrelevant things in the background and minimizes the chaos at any level.

It organizes your emails according to subjects and matter into folders and groups with labels as per your priority. Also there is increase productivity as you can easily access any document or file in no time.

It keeps your email account safe from scams from reaching out to you and crowd your inbox unnecessarily.

The best thing about this email management app is that it is available at zero cost.
3. AQUA MAIL
This email management app proffers complete compatibility with various email providers like Gmail, Yahoo, Hotmail, Apple, and many more. It is valuable to the C-level executives as it is helps with the tools and affordability.
Benefits of AQUA MAIL
It integrates with multiple email services and can handle multiple accounts simultaneously. This is done without any further complications of using different apps for various email providers.

This can also reply through voice messages which saves your time and is more satisfying. It saves the email attachments as files, so you can easily access them at any moment.

Aqua Mail auto-formats your replies which saves your time and is relevantly desirable.

This app is much more automatic with the setup and provides ease with the inbox view with preview tools.
Why is email management important for the C-level executives?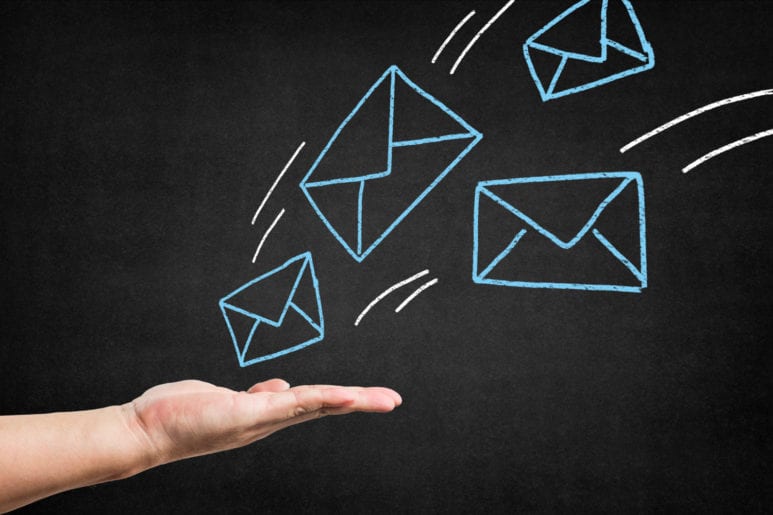 A C-level executive seems like a fancy job, providing hefty salaries but all that comes with quite a high cost. It comes with a lot of stress and everyday challenges of responsibility and accountability.
With this, the executive busy bees hardly have time to juggle the daily task of inbox management. Upgraded time management techniques and productivity tools to track down the performance and improve accordingly. They also have to meet the demands of the time. Thus they are left with little or no time for keeping a check on the emails regularly. However, there are many actionable tips for email management that helps to save your time.
What makes the best email organizer app?
While you must have searched for the best email organizer app, what exactly do you expect and understand from this term? Supercharged features and tools must fill an ideal email management app. This can help you declutter the mess and get inbox zero with some help.
Inbox management is a tiresome work of the day, but it gets less exhausting with the best email organizer app. With the email management apps, you can hence manage most of the emails with the tools offered by the application. But have you wondered what all of them have in common? The automatic email management tools they provide also lead you to get your tasks done in a few clicks automatically.
Tell us your Best email Organizer app!
We have now handed over to you a tried and tested list of the 3 best email organizer app. You can go and get your app and start leading your work with more productivity tools. The number of spam emails users receive on average every day is constantly rising. Here a great email organizer app such as Mailman can help you maintain your inbox.
FAQs
How do I organize my emails better?
1. Use folders and filters to organize too many emails.
2. Create labels and inbox rules to categorize emails easily.
3. Use features like 'Star' and 'Flag' to differentiate between emails.
4. Set a spam filter to get rid of spam.
What is the best email app to use?
1. Gmail for organizing your inbox
2. Mailman to reach Inbox zero
3. Outlook for easier integration of apps
4. AppleMail for iOS users
5. ProtonMail for better security and privacy.
Which is the best mail app for Android?
Androids can support a variety of clients, including Gmail, Yahoo, Outlook, Office 365, and virtually any other POP3, IMAP, or Exchange clients.
What is the best way to organize your Outlook emails?
1. Use folders and filters to organize too many emails.
2. Create labels and inbox rules to categorize emails easily.
3. Use features like 'Star' and 'Flag' to differentiate between emails.
4. Set a spam filter to get rid of spam.