Are you looking for the best email management tools? Then this is the right place, as here we have mentioned the Top 5 software to manage emails. An efficient email management software helps you empty your inbox, improve time management, boost productivity and ease communication. We might get demotivated, frustrated when things get disorganized, but by using the following softwares to manage emails, you will save an enormous amount of your time. 
Top 5 software to manage emails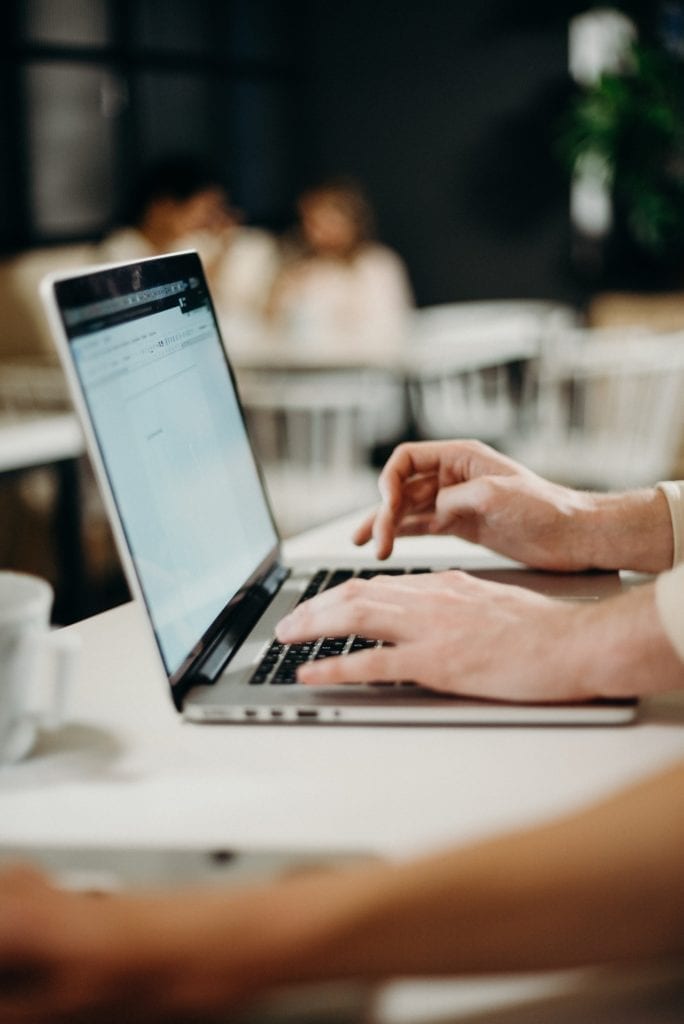 With the help of these email management software, you won't ever have to worry about organizing or managing your emails. So, Let's take a look at the applications.
Mailman
By using this best app for email management, your inbox will indeed become a much cleaner and organized space. The primary function of Mailman is to filter email messages, segregate and allow you to designate time and frequency of email as per your need. 

Features:
–Easy to Use– Works well for any existing email client to not learn how to use the new software.

–Time efficient – Mailman claims that it can help you sort out your inbox in less than a minute.

–Do not Disturb Mode:  This email management software allows you to designate some time for yourself. You can set a time when you will not receive any email. This is especially useful when you are trying to achieve work life balance, or you need to focus on some work. 

–Delivery Slots:  This feature is helpful to avoid the distraction due to random emails. You can manage emails and have them deliver in a set number of hours of the day. You can also manage the frequency of emails through this feature in this software to manage emails. 

–Block Unimportant Emails:  Mailman allows you to block the unimportant emails like promotions, notifications and newsletters. At the end of the day, it send you a digest which displays all the blocked emails.

–The VIP List: Some emails are more important than others. The best email management tool Mailman enables you to add important senders, keywords and domains on VIP list. These emails are displayed on priority basis and thus ensuring that you do not miss on any important conversation with this software to manage emails. 

–Better email organizer software: You can use this productivity tool even to separate your contacts into groups for easy processing. You can directly trash emails instead of marking them as spam which saves your time. Hence, you can count this tool for time management as one of the best email management softwares and our top pick.

Hiver 
Hiver is an extension of chrome, making it email management software for Gmail. This is beneficial as many are already familiar with email management Gmail, and hence you will be able to use the software to manage emails with minimum effort. It is like a helpdesk but for Gmail. If you want fast and empathetic customer service, then Hiver should be your go-to choice which has the best email management customer service.

Features:
–Collision alerts- This software to manage emails gives you visual cues when a user starts replying to an email on which you are working. This tool for time management helps you schedule emails and prevents you from applying extra efforts. 

–Email tags- If you are thinking about managing your inbox, this email organizer helps categorize your email when the inboxes are shared, hence keeping it all organized. 

–Email templates– This helps you in creating canned responses. You can write an email once and reuse them later to answer frequently asked questions. These templates look like actual human responses. Therefore, it saves your time.

–Analytics – This productivity tool and software to manage emails helps identify areas that need improvement and tracks all the necessary data for you.          

–Preferred by Renowned Companies: Many renowned companies like Canva and Upwork use this software to manage emails. It is an email management software and time management tool since it helps you manage tasks and projects from within the inbox.

ProProfs Help Desk 
This email management software helps in capturing all emails as tickets. This software lets you add as many inboxes as you wish to a single dashboard. This makes it easier to manage too many emails as it becomes a single platform as software to manage emails. 

Features:
–Automated Ticket Creation– Since it has an automated system to send notifications to the agent working on a ticket, it increases productivity and effectiveness. This software for email management helps the agent focus more on priority tasks and less on ticket creation, which is automated. 

–Training Offer- This software to manage emails enables the administrator to monitor and evaluate your performance and take necessary action to train you if required.

–Customer Service– This email management customer service is top-notch as it tracks any issue and solves it in real-time via a desk or mobile app. It also helps create a self-service center for all your customers to find answers to commonly asked questions by themselves and that too 24×7.

–Shared Inbox Functionality-   It has the best email management strategy as it is very collaborative. The agents can manage the emails that turn into tickets from a shared dashboard for all the customers in this software to manage emails. They can also access communications and look for tickets acting upon or those you need to resolve.

–Serves Companies of absolutely Any Sort: It also supports Windows, MAC, Android, and iPad. The versatile and time managing tool attracts all types of companies to use this software for email management.

Mailstrom
If you are worried about how to manage your inbox, then Mailstrom can help you out. It is an inbox zero app. It works as an add-on email service. Its objective is to forge the easiest way to inbox zero. It bundles similar or related emails so that it can answer them quickly. This software to manage emails has various features such as unsubscribe, chill, expire, block and archive.

Features : 
–Human Intelligence Amplification– It categorizes your mails which will help you view emails by different categorized subjects and look through even thousands of emails at once.

-Chill Feature– This feature puts a sort of timer for your emails. You can set a date until your emails will "chill," and then you're reminded to reply to them.

–Expire feature– This software to manage emails helps you set time limits for specific senders whose emails will stay in your inbox until the specified time. 

–Accessibility– The "People I've emailed" section shows you the people with whom you frequently communicate. This helps in time management and lessens efforts when looking for frequent senders and receivers.

–Email Hacks– This email management software understands your managing style, needs, and wants. Then it helps you to hack your way to Inbox Zero!

–Extra Level Security– Mailstrom makes sure to provide total spam protection. It also uses industry-leading encryption. They never save your password and always protect your privacy.

Loop 
Loop is a single platform email management softwares where you have a shared inbox with all your customers, partners, and internal team. This eliminates the need to have conversations on different platforms as it serves as a one-stop solution to all your communicational needs. This software to manage emails is named Loop because it brings all your emails and loops together. Loops are the conversations and discussions between you and your team members.

Features:
–Side Chats and Easy Switching– It organizes all the incoming emails and messages, which helps your team focus more on work. This productivity tool also enables side chat on emails, all in one tool. Forwarding and switching between communication apps become easy and so efficient. 

–Group Emails– Teams feature enables to create of subgroups or teams. So if something you have to communicate, the sub-team is tagged instead of tagging individuals.

–Email Signatures– This software to manage emails helps you to create multiple signatures, which you can use accordingly.

–Assign – Loop application helps you assign emails or tasks to co-workers and chat discussions about an individual email. This prevents the forwarding of emails among co-workers. 

–Simple UI and Easy Communication – Loop is efficient email management software. The simple-to-use UI and unique features make it easy for you to communicate with large amounts of people and avoid duplication. If you face any trouble, the email management's customer service is transparent, supportive, and quick to react.
Choose the software to manage emails which best suits your needs
All the email management softwares mentioned above for efficient email management provide the best services and features. All are easy to use and will only make you more capable and efficient with time. They'll surely help you declutter your inbox. Although all of them also serve as software for time management and as a productivity tool, the best app for email management for you would be the one that satisfies your wants and needs. In conclusion, go ahead and select from the best options available for software to manage emails.
FAQs
What is the best email management system?
The best email management systems include:
1. Mailman
2. ProProfs Help Desk
3. MailStrom
4. Loop
5. Hiver

How do I keep my emails organized?
1. Use filters, rules, and labels.
2. Make templates.
3. Unsubscribe from newsletters and spam emails.
4. Set an email management schedule.
5. Create folders to separate different types of emails.
What is the easiest email program to use?
1. Mailbird
2. Thunderbird 
3. Microsoft Outlook
4. AOL
How do I manage multiple email accounts?
1. Check emails only on a schedule.
2. Sort emails into folders to keep a better track of email accounts.
3. Separate the two inboxes in different browsers.
Is there a better email than Gmail?
Outlook email, Thunderbird, Apple Mail are some alternatives for Gmail.