Being a senior executive at a company is a big responsibility. You have a lot of work to do. Managing your email seems to be next to impossible in your busy schedule. However, with tiny tweaks here and there, you can achieve an organized inbox. One of the most efficient ways to obtain an organized inbox is achieving email Inbox Zero. Why is it critical for a senior executive?
How to Achieve Email Inbox Zero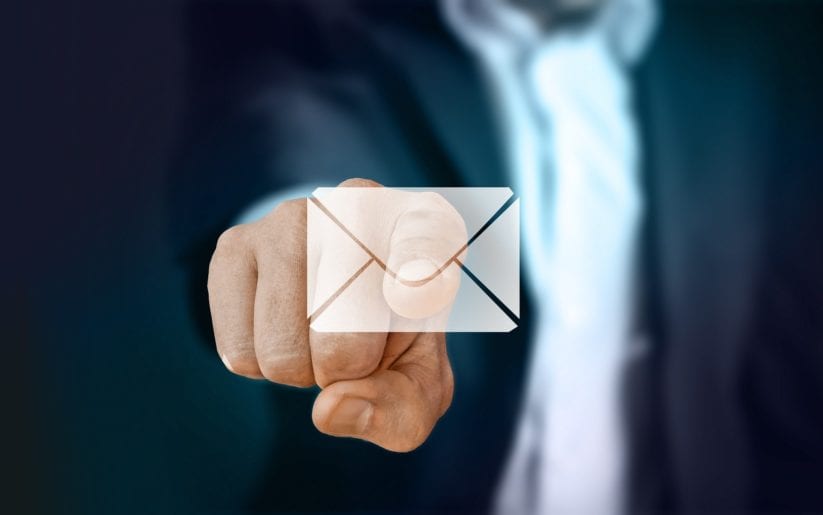 For a majority of people, an empty inbox is a stress-free inbox. The final aim is that our inbox should be a mess and a stress-free inbox. The most significant factor is how email management and time management go together. Of course, email management will help you save time and increase productivity. Let these tips help you on your way to a de-stressed email inbox zero!
1. Do Not Procrastinate reaching email inbox zero
First of all, put aside all your procrastination and get to work. No wonder procrastination hits us when we see our inbox filled again. Set a specific time for email checking and do not spend another minute on it. Planning is the most successful practice for email management and email inbox zero. Follow a strict schedule and clean your inbox religiously. Sort, organize and reply to emails by deadline, urgency, and importance.
2. Use Folders, Filters, Labels, And Tags
Sorting is the first step to start clearing the inbox. Segregate emails into various categories on a varied basis. Folders, labels, and tags help in sorting and organizing emails and help keep email inbox zero. The use of filters helps in the automated categorization of emails. An organized and clean inbox help in time management.
3. Prioritize emails
Sort and prioritize emails efficiently. Reply to the crucial ones first, shift spam/ junk in respective folders, and delete newsletters and unnecessary emails. Prioritizing and focusing on critical emails is essential. This practice keeps the inbox organized and attainment of email inbox zero. Sorting emails increases productivity as it gives us a clear view of all the crucial emails and eliminates any hindrance. 
4. Using right tools
The best way to achieve email management is using the right tools that go hand in hand. Choose an application that suits your work style and reduces efforts, and maximizes time management and productivity. Invest in choosing software that will help you with all the aspects of email inbox zero. Customize the application to your benefit and let the tool do enormous monotonic tasks. Our pick for the best email management software would be MAILMANHQ. 
Mailmanhq is an email management tool that helps us in organizing our inbox. It runs seamlessly with many email clients. With features such as 'Do not disturb' mode, where it notifies us about emails only at our specific desired time. Mailmanhq can also block unimportant emails. This feature enables the delivery of emails at hourly intervals as you require. It allows us to focus, minimizes disruptions, and increases productivity. Thus Mailmanhq is our one surest way to email inbox zero!
Importance of Email Inbox Zero for Senior Executives
Senior executives receive a lot of emails as a part of their job. Handling and organizing are mandatory for efficient business functioning. Approaching Inbox Zero will reduce overall stress and help with email management and time management while increasing productivity.
Answerability
The challenge for any executive is to think clearly about the content of the email s/he is about to send. One must also consider the unintended consequences of the information ending up in the wrong inbox. With a high sense of responsibility, our answerability also increases. Hence email management is all the more critical. Achieving Email Inbox Zero is the key to standing up to this responsibility.

Restricted Time Frame
Accurate data and time stamping can reduce the miscommunication that often happens in an email. This might wreak havoc in one's routine. Especially since sticking to a schedule is essential for a senior executive. Hence, email management is necessary, and achieving Inbox Zero is beneficial.

Email overload
Almost all organizations use emails over any other means of communication. Busy executives receive a lot of emails and must try to manage their inboxes effectively. Hence, Sorting and organizing these emails is essential. Thus you aim at a cleaner inbox and mind through Email Inbox Zero.
Email Inbox Zero Is not About Having an Empty Mailbox
You might conclude that email Inbox Zero is all about having zero emails in your inbox. But this is yet another inbox zero myth. An empty inbox is only temporary, so making an empty inbox is not a one-time thing. Inbox Zero aims to make emails less stressful and to take up as little focus and time as possible. That's why all the practical tips are about making it easy to deal with your email and self-regulating things.
Email inbox zero can be now yours!
Email is the prime communication channel across the globe for formal business organizations. For senior executives, the main hurdle is time management because of their busy schedules and enormous responsibilities. Excelling in email management and getting command of email inbox zero can help you with time management too. Inbox zero is essential for C-level executives as well as senior management. This is true not only because it de-clutters our inbox but also because it reduces associated stress.
FAQs
How do I get to my zero email inbox?
1. Use email management softwares like Mailmanhq.
2. Respond to emails promptly using the 2 minute rule.
3. Delete the emails after you deal with them.
4. Delegate emails if they suit someone else's responsibilities better.
5. Organize your emails with folders, filters and labels.
How do I see all of my inbox in Gmail?
You can find all your inboxes and labels in the left-hand menu. Click on each inbox to open its contents.
How do I clear my Gmail inbox 2020?
Check the open square at the top left of the screen and then click "Select all conversations that match this search." This will select every single email in your inbox like the one you first chose. Click on the trash icon and delete the emails.
Why can't I see all my emails in my inbox?
Your mail can go missing from your inbox because of filters or forwarding, or because of POP and IMAP settings in your other mail systems.
How do I check my inbox?
1. Navigate to gmail.com using any Web browser.
2. Enter your Google username and password in the the Username and Password fields and click "Sign In" to log in to your Google account. The default view is the Inbox folder.