In this world full of too many emails, everyone wants to know how to achieve inbox zero. We all know the benefits of achieving the dream of inbox zero. But do we know what it takes to fulfill this dream? Apart from consistent efforts, Inbox zero is all about having the right email management habits. Here, we run through manual email management tips as well as the best email management software you can use and know how to achieve inbox zero.
How to achieve inbox zero manually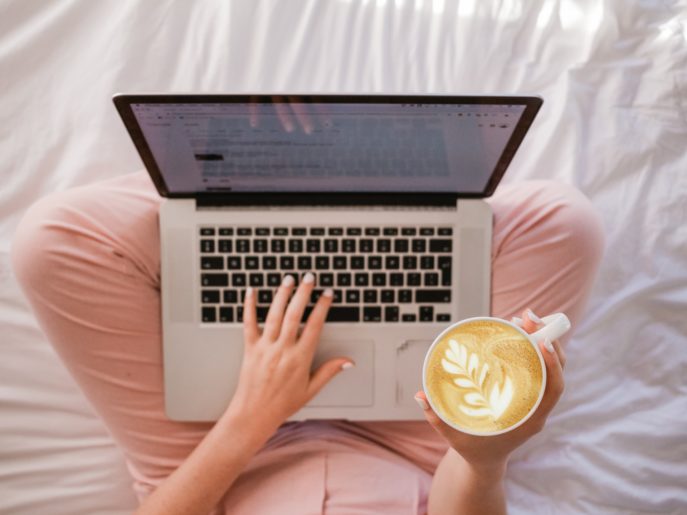 The following tips can help you achieve inbox zero manually. Incorporating these tips in your daily email management strategy can lead you to inbox zero in a few clicks everyday.
1. Use filters and folders
Email softwares like Gmail allow you to set filters to sort through the bunch of incoming emails. These filters could be used to divide emails according to a sender, or a subject line, or urgency. These filters point to separate folders. Thus all incoming emails are sorted into these folders. This email management strategy helps you sort your way through the barrage of emails one faces. It makes it easier to reply to essential emails, knowing the emails are sorted out appropriately.
2. Choose your course of action
Every email that we receive can either be dealt with right away or later as time permits. Both of these scenarios depend on how long the task in the email might take. If it's a task you can get through in a minute, do it and delete the email for better email management. A task that would take longer, can be scheduled for later without dwelling on it. Whichever you choose, you can get back to your task at hand at the earliest.
3. Unsubscribe
Most of the emails in our inbox are deletable. And these are primarily newsletters or product alerts or something in those lines, that aren't productive. In these cases, unsubscribing from these sites is the best way out. Gmail extensions like HelpNinja, Gmail Unsubscriber, Unroll.Me can handle that for better email management to help you know how to achieve inbox zero.
But what if you need some of these subscriptions? Well in that case, you could make an email id separate from your work or professional email. Thus your work email inbox stays away from too many emails, heads to inbox zero, and you do not miss out on your beloved newsletters.
4. Make a to-do list
Converting email into tasks is the most strategic thing to do to know how to achieve inbox zero. Firstly, this reduces the number of emails you end up with. Secondly, all your emails will take seconds to comprehend. This not only saves time, but also increases your productivity level. Productivity apps like ToDoist and Trello function mainly as project management tools. They help convert emails into tasks assigned to you, equipped with reminders and collaborative tools. Completing these tasks, closes the task label while also leading your inbox to zero.
How to achieve inbox zero using the best email management software- Mailman
As useful as the above mentioned email management strategies are, too many emails might still need more help to be tamed. Various email management softwares for different purposes like increasing productivity are now available. These form a prime foundation for your email management strategy to know how to achieve inbox zero. Tools like Mailman, EmailAnalytics, Gmelius, etc are highly recommended for better email management. Amongst these Mailman is our top favorite app to handle all your email management problems. The following features of Mailman is what makes it the best email management software.
Do Not Disturb Mode
The Do Not Disturb mode lets you schedule time periods in which you would prefer to not receive any email notifications. In these time windows, you can concentrate better on the task at hand, while achieving better productivity. This also helps with time management as you get more tasks done in a shorter time. This email management tool is an essential part of knowing how to achieve inbox zero.
Delivery Slots
The frustration of too many email notifications is solved by the Delivery Slots feature by Mailman. Mailman allows you to decide delivery slots for your emails. This means that you can schedule certain time slots wherein you would like to receive your emails. These time slots could recur hourly throughout the day, as per your convenience. You can also decide the number of delivery slots you wish to have in a day. Thus Mailman allows you to manage your emails at your comfort without compromising on productivity to know how to achieve inbox zero. This feature is yet another reason why we consider Mailman the best email management software.
Block Unimportant Emails
Newsletters or spam or subscriptions end up being unread and untouched in your inbox forever, only piling up to overflow your email inbox further. Mailman stringently filters and blocks emails that contain newsletters and similar spam. It also blocks emails from senders that you haven't interacted with before. Various email management softwares provide this facility, but Mailman takes it a step further. It provides you a digest of these blocked emails once a day.
The VIP List
With the settings of Do not Disturb and Delivery Slots in place, Mailman understands that there always will be emails that you would want to see immediately. Mailman allows you to add certain important senders, domains or keywords to a VIP list. This list makes sure that emails containing information mentioned in the VIP list, can bypass all settings and filters. Thus no matter any prior setting made for better email management, these urgent emails will always find you immediately. This also makes sure that you can focus better on your work, while resting assured that no important emails will be missed.
Choose your way to know how to achieve inbox zero
The above tips will help you make a choice between achieving gmail inbox zero by either manual efforts or an email management software like Mailman. The benefit of using Mailman is obvious when you know how to achieve inbox zero and maintain better focus on our tasks. Mailman makes it easier for you to handle your tasks while it handles your email management problems.
FAQs
How do I get my inbox to zero?
1. Use filters and folders.
2. Delete or archive emails once you are through with them.
3. Unsubscribe to reduce the incoming emails.
4. Make a to-do list to get through emails faster.
5. Use email management softwares like Mailman.
How do I organize my inbox?
1. Use filters appropriately.
2. Use a limited number of folders.
3. Spend atleast a few minutes everyday to keep all folders clean.
4. Set a spam filter and delete the spam folder from time to time.
How do I organize my Outlook Inbox by category?
1. To assign a category to multiple messages, select all the emails in the message list.
2. Go to the Home tab, in the Tags group and select Categorize.
3. Choose the category you want to use.
4. In the Name text box, enter a descriptive name for the category.
5. Select Yes.
What is the best way to organize Outlook Inbox?
1. Sort emails into folders according to priority.
2. Create rules to direct incoming emails to folders.
3. Use flags as reminders to look at important emails.