Do you resent checking your inboxes because the number of notifications is too overwhelming? Too much time spent on uncluttering your inbox, and it's still not even close to being zero? Do you desire a spick and span inbox? If your answer to even one of these is yes, you might require an email organizer app. Hence Mailman is the best solution for you.
Mailman -The best app for email management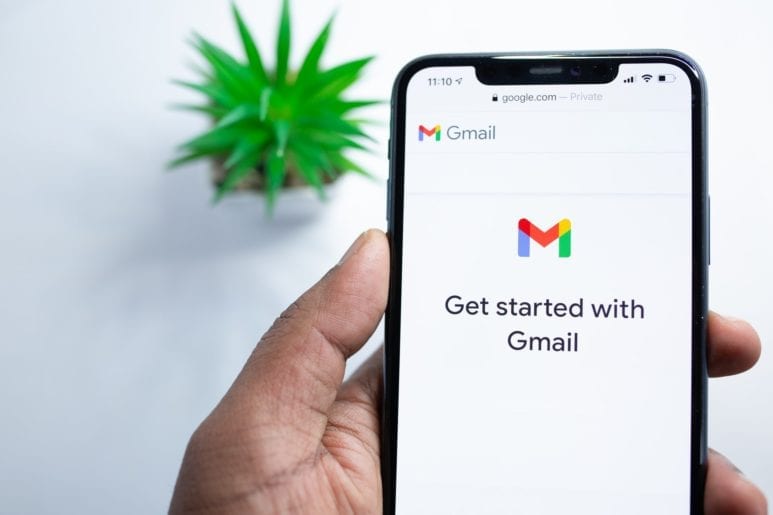 Email management software is synonymous with time management and productivity. They keep your inbox clean and organized and are the email management solution to your problems. Mailman is one such app for email management. Then you won't have to switch to a new email app or create a new email address to use it. Mailman is also a plugin that works with your preferred email app by verifying with your Google Account. It is a productivity tool that works efficiently to get your inbox to zero and adds superpowers to your existing email app.
Who founded Mailman?
Entrepreneur Mohit Mamoria, the current CEO of Mailman, and Andrew Wilkinson, MetaLab's founder, founded Mailman. Their shared desire to create an efficient way to achieve inbox zero led to the formation of this email management tool in August 2020. The Mailman had already gained 3000 users during the initial months. Many have also submitted testimonials to the email management app's website.
Why is Mailman one of the best apps for email management?
This app for email management helps you achieve inbox zero with absolutely minimal effort. Mailman's advanced yet easy-to-use features are quick, efficient, and productive. It redirects all your incoming emails to a concealed folder. You can also set a pattern and period which the app will follow to deliver all your emails. That isn't it. Thus, Mailman has more unique features to offer. But first, let's get to know the answer to 'How to get started?'
WORKING:
You have to visit their official website and 1 on 'Sign in with Google. Mailman will ask you for certain permissions. You have to check them and click on 'Continue signing in.' Once you grant the permission, the app gets activated, and you can now customize the settings.
Features and Benefits that Mailman offers you
This app for email management has some amazing features that can help you increase productivity. Let's see what it has to offer all the users. Do use all the features and let us know which one you like the most.
DO NOT DISTURB MODE:
Are you unable to concentrate because the inbox won't stop getting spammed with emails? Then the 'Do not disturb mode will exhibit all the notifications from flooding in. You can turn the way on and select from when you do not wish to receive any emails. You can still access those emails after the set time frame. This mode increases your productivity as you can focus more and not get burdened by too many emails. Your time management improves as you get more important tasks done in a shorter time.

DELIVERY SLOTS:
If Mailman lets you decide when not to receive any emails using the Do Not Disturb mode, you also get to choose when to receive them. For that, Mailman has the unique feature of Delivery Slots. This app for email management thus manages and delivers emails per your settings. You can also devise hourly intervals, the number of times in a day or specific times to receive emails. This helps you to keep your inbox in an orderly manner. You get to work on your emails instead of getting distracted by incoming ones all the time. This tool for time management lets you work on your emails according to your schedule and not the senders'.

BLOCK UNIMPORTANT EMAILS:
Mailman blocks emails from any new, unrecognized or insignificant sender. It also stops bothersome newsletters. Though, you will get a digest from Mailman once a day. You can then review those emails and decide whether you want to keep receiving emails from a particular sender. This app for email management also shows you the number of saved emails, processed ones, and the time saved. With this critical essential feature, Mailman helps you take control over the amount of and type of emails you want to see. This productivity tool lets you decide how to handle a new sender, whether you wish to keep receiving messages from them or block them.

THE VIP LIST:
While keeping up with all your emails can be very tiring, you might not want to miss notifications from a particular important sender. Mailman provides you the facility to add addresses and domains, and specific keywords to your VIP list. Messages from them will always bypass all the set filters. This feature keeps you undisturbed and only alerts you when the prioritized sender messages.

SECURITY:
Once you have permitted Mailman to manage your emails, it views and modifies your emails but doesn't delete them. This app for email management claims that it neither stores any personal data nor monetizes your email data. It just reads your timestamp, sender's subject line, and address. Plus, for security purposes, Mailman encrypts your stored data in its database on servers located in Canada, the US, and India. The email management app has GDPR-compliant, which means that you can permanently delete all your data with a single click.

EASE OF USE
The biggest edge Mailman has over other email management apps is that it works with your existing email app. You don't have to go through the pain of creating a new email address. Its simple UI is also what makes it easy to use. Mailman is an affordable app for email management that also encrypts your data to keep it secure.

USED BY RENOWNED COMPANIES:
Mailman is used by top companies like Webflow, Google, Dribble, Member Stack Theory, and Stripe.
PRICE:
Mailman is a Saas software, meaning, it produces income through subscriptions. Unlike its rivals, Mailman has lower fees. It costs $8 per month, paid annually, or $10 per month if you pay monthly. You get the offer of starting with a 21-day free trial and that too without a credit card registration.
Mailman is the best app for email management for you
The Mailman team is constantly working on updating and creating new features. A segment to provide a feed-like service to read all of your newsletters together may roll out soon. And with Mailman's 21-day free trial, you can check out all the features of the app for email management and then decide whether it efficiently caters to your needs.
FAQs
Is there an app to organize emails?
Email organizer apps like Mailman can help you organize your email inbox.
What is the best email management system?
Mailman, Email Analytics, Send in Blue are some of the best email management systems.
How do I manage a lot of emails?
1. Use filters and labels to organize emails.
2. Create folders to sort your emails better.
3. Delete spam and newsletters.
4. Flag or star important emails as reminders.
Which is the best email app?
Gmail, Microsoft Outlook, Thunderbird are some of the best email apps.