The term inbox zero was coined by the productivity expert Merlin Mann. The main aim of inbox zero is to minimise the amount of time an employee's brain spends in his inbox. But it sounds irresistible for any human. This is why we have a few tips for managing Gmail inbox using the best email management app Mailman. Don't hurry!
Mailman makes managing Gmail inbox a breeze and we have elaborated below some simple and pro email management techniques which can be implied by all simply with an ease to use and remember. No one can foretell the number of emails you will receive every day, but as per the search an individual receives about 70 emails per day.
Sometimes the number of emails is so regular and loud that some people get up hearing their email notification- ding sound instead of their supercharged alarm song. But if you learn how to manage Gmail inbox, all the early mornings will be pleasing and as sweet as cupcakes, which they always should be.
Here, look at why you need to take your inbox to zero, and it is possible to reach there in a few minutes.
Why do you need to take your inbox to zero?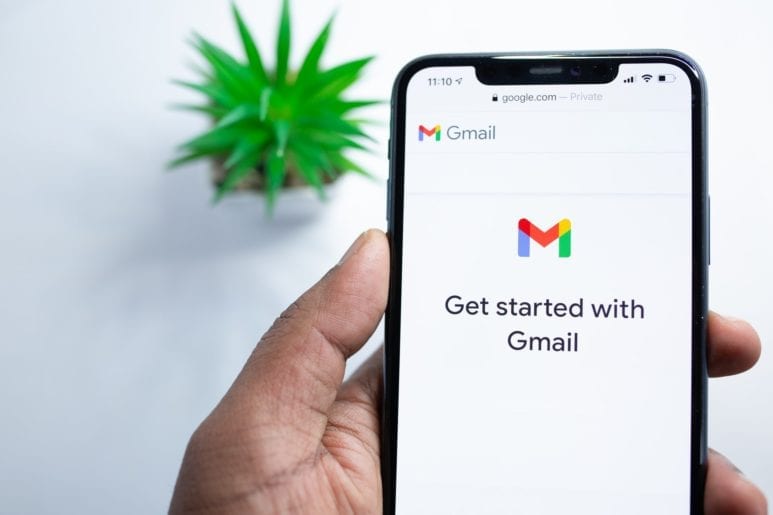 Receiving a large number of emails every day is overwhelming. Moreover, it is a tiresome task to organize and settle them in one place. This is hectic indeed, but you can develop it using two ways: developing a few habits for email management. The other uses the best email management app Mailman, which offers the best email management tools and provides complete compatibility with Gmail.
For effective time management, email inbox management is necessary, which can only be achieved through 2 ways- using email management tools and habits. But the question is what they are? Here let's see.
Email management tools are automated features that help us get rid of the inbox overload every day and organize our daily conversations and messages using them. It supports time and retains human labor.
What is Mailman?
When we think of the most used email service, the first name that comes to our mind is- Gmail. And the best email management app that comes to the rescue is Mailman, with the best email management tools, which helps in managing the Gmail inbox efficiently.
Only email management apps are not enough. We need several productive habits and time management techniques to achieve inbox zero in less than a minute.
How to reach inbox zero in less than a minute?
Let's go through the top 5 healthy habits for mailbox management.
Use Gmail pro tips to effectively carry out the conversation and manage emails using the tools provided by Gmail at free of cost. You can generate effective emails using effective Gmail etiquette, which makes the emails more understandable and accessible.

While using Gmail, you can customize your inbox using the "Layout" tab for more convenience and prioritize your emails in orders which suit you the most- unread, important, archived, default, starred, and likewise.
Create effective responses by creating generic emails that explain the content and aim behind it. Don't get too sensitive while replying and write more than required. Keep the emails short and straightforward.

Make sure you don't type every response, "Auto Responses" or "Saved Replies" can help you write effectively and prove to be a good time management technique at your workplace. By creating "Templates," which you can revise and corrected to fit the needs. You can also customize your template and save them.
Take your time while replying. It's not necessary to respond to each email immediately. First, clear your head when you sit to manage emails to write smartly, which will help you raise your bar while interacting.

Choose your time and reply when you are free and ready. Never waste the early hours when you feel super energized, do prioritized work at that time. Work on your emails when you have time. Practice a proper schedule.
Unsubscribe or Mass Unsubscribe the insignificant email threads which do nothing but cloud your inbox. Uncluttering them may take tons of your time, but if you shut them permanently by unsubscribing them, you can make your inbox less crowded and awful. Withdraw from newsletters, promotional messages, unimportant recommendations, and likewise.

Generate Multiple folders for managing Gmail inbox to arrange the emails subject-wise and reach maximum productivity at work as it will provide you easy access to all the conversations in a few seconds. A good organization leads to better email management. Allocate specific folders to specific folders.

This habit, when integrated with "Filters," is a golden tip. When you create filters, all the emails will automatically reach their destination without your attention or time. The emails get differentiated based on their subjects and auto-arranged.
How Mailman makes managing Gmail inbox a breeze?
Now let's focus on the best email management app- Mailman.
All the above productivity tools and habits are auto-enabled in this app founded in August 2020 by Mohit Mamoria and Andrew Wilkinson. The email management services are listed below:
Do not disturb tool
This time management tool ensures that you are not disturbed while doing actual work and remain focused during busy hours. It shut down the notifications so that your inbox remains silent for as long as you want.
Specific delivery slots
Pick your own time for receiving the emails and receive only when you are free and ready to face them piling up in your inbox. This productivity tool helps in boosting your schedule and managing correctly.
Unlimited blocking tool
If there is spam on your way, then Mailman comes to the rescue as it offers unlimited blocking and works as a safeguard to your account from irrelevant email users.
VIP list tool
Never miss an important conversation with Mailman's email management tool, which allows you to choose certain contacts which are of great significance and you can't miss. Just like work from your boss or an urgent presentation, it works for all and any.
Complete work privacy
When you work on personal stuff, it should be only you, and it is possible with Mailman as it reads only the subject line, address, and date and time of the conversation but not the content. So you can maintain your work privacy even when you collaborate to use Mailman.
Compatible with Gmail
While we are learning to manage Gmail inbox, Mailman should be the first name as it is entirely compatible with Gmail accounts and provides ease of use.
Conclusion
As mentioned, Mailman allows complete control over your inbox, and the dreamy thought of inbox zero will no longer be a myth. With healthy and better email management habits, you can bloom your workplace with easy tricks of mailbox management. It is proved that you will enjoy managing the Gmail inbox by using them, and it will no longer be laborious.