The corporate world finds itself buried in various management related issues. Email management is the one thing that can solve almost all of them. Right from streamlining workflow to enabling better mental health of the employees, email management can help in many ways. This makes it necessary to choose only the best email management software. And Mailman is undoubtedly our top pick.
What makes Mailman the best email management software?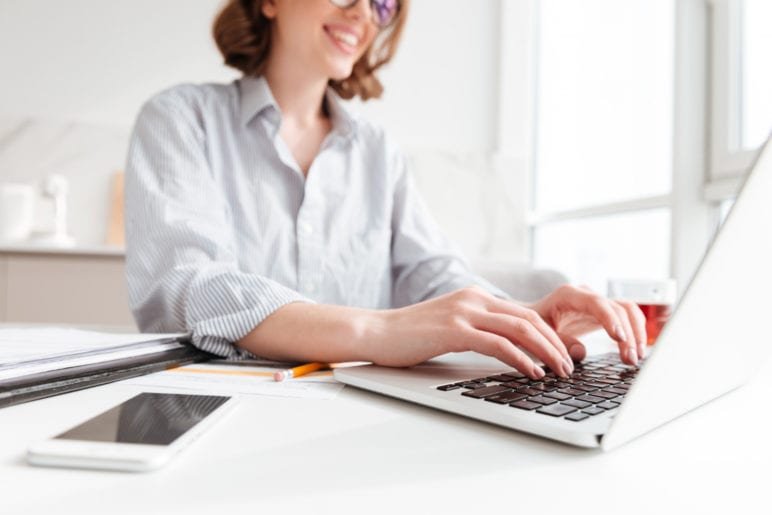 There are plenty of email management apps and plugins in the market and yet Mailman is our top pick. Its unique features and utter ease of usability are the main reason why it is the best email management software. Here are the main features and the reason why we recommend Mailman as your email management tool:
Do Not Disturb Mode
The huge number of too many emails we receive bring with themselves a huge number of chimes of notifications. Whichever gadget our emails are active on for convenience, all ring up asking for attention as a new email comes in. But in the name of this convenience, what we lose is our focus and concentration at the task at hand. Productivity and time efficiency, both suffer in this bargain. The Do Not Disturb mode finds its need here.
The Do Not Disturb mode lets you schedule time periods in which you would prefer to not receive any email notifications. In these time windows, you can concentrate better on the task at hand, while achieving better productivity. This also helps with time management as you get more tasks done in a shorter time. You will still not miss out on any important emails as you can access your email software after the set time period. This email management tool is an essential part of this email management software.
Delivery Slots
Not only are email notifications focus-breaking, but also is the frequency of the emails. Imagine hearing a notification ring every other minute while you are trying hard to focus on a task. That frustration of disturbance is solved by the Delivery Slots feature by Mailman.
Mailman allows you to decide delivery slots for your emails. This means that you can schedule certain time slots wherein you would like to receive your emails. These time slots could recur hourly throughout the day, as per your convenience. You can also decide the number of delivery slots you wish to have in a day. Thus Mailman allows you to manage your emails at your comfort without compromising on productivity. This feature is yet another reason why we consider Mailman the best email management software.
Block Unimportant Emails
With inbox zero being a dream for the email-using population, unnecessary emails are the biggest obstacle. Be those newsletters or spam or subscriptions- you name it. They end up being unread and untouched in your inbox forever, only piling up to overflow your email inbox further. These are the sort of emails that you'd perhaps delete altogether or prefer to read them in peace. Mailman provides the exact solution for that.
Mailman stringently filters and blocks emails that contain newsletters and similar spam. It also blocks emails from senders that you haven't interacted with before. Various email management softwares provide this facility, but Mailman takes it a step further. It provides to you a digest of these blocked emails once a day. This makes sure that any important emails are not mistakenly locked by the email management software.
The VIP List
With the settings of Do not Disturb and Delivery Slots in place, Mailman understands that there always will be emails that you would want to see immediately. These emails could be important for their urgency, or for an immediate deliverable or from an important sender. As your need be, this email management software keeps track of important emails by a VIP list.
Mailman allows you to add certain important senders, domains or keywords to a VIP list. This list makes sure that emails containing information mentioned in the VIP list, can bypass all settings and filters. Thus no matter any prior setting made for better email management, these urgent emails will always find you immediately. This also makes sure that you can focus better on your work, while resting assured that no important emails will be missed.
How do I join Mailman?
As easy as Mailman is to use, it is even easier to start with. In a matter of seconds, you can experience email management with the best email management software, Mailman:
Visit Mailman's official website here
Select 'Sign in with Google'.
Mailman then asks for permission to Manage mailbox labels, Manage your basic email settings and View and modify but not delete your email.
Select 'Continue signing in'.
Sign in to your Google account.
You are all set to use Mailman!
Mailman- best email management software!
Mailman ensures simplicity with efficiency in all of its features that aid your email management strategy. Having the best email management software help you in managing your emails does make all the difference that you need. Increased productivity and increased time available for your tasks and your life outside of work, are the benefits that make Mailman the best email management software.
What does email management software do?
Email management softwares help you manage your emails by sorting, organizing your emails using many time saving methods to improve you productivity.
What is the best alternative to Outlook?
AppleMail, Thunderbird, Gmail are some popular alternatives to Outlook
What is the best way to organize emails?
1. Organize emails in folders using proper filters.
2. Set labels and inbox rules to organize incoming emails better.
3. Use stars and flags to recognize important emails quickly.
4. Set a schedule to process emails regularly.
What is the easiest email program to use?
1. Gmail
2. Outlook
3. Yahoo!Mail
4. AppleMail
5. Zoho