Our work has become a vital part of our lives. The more productive we are in our work, the more fulfilling our lives feel. Also as our efficiency increases, we find it easier to maintain a work-life balance. Thus its benefits are in all parts of our life. This makes it all the more important to know all about what is productivity.
What is productivity?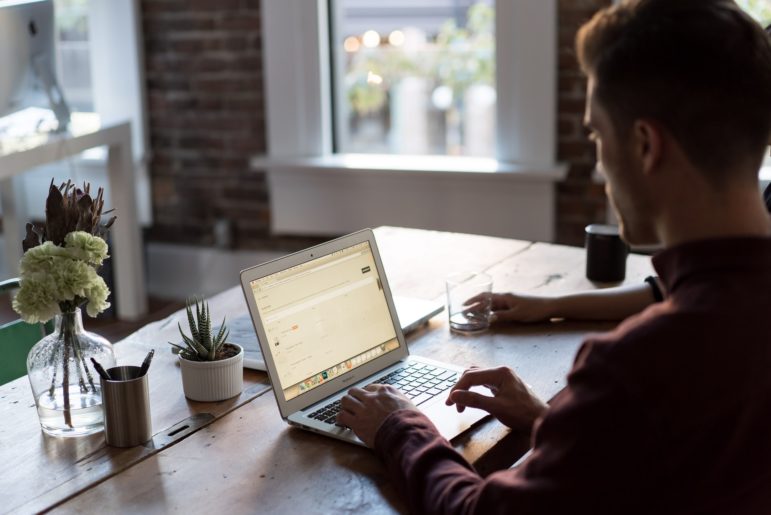 The classic definition of what is productivity is "a way to measure efficiency". In the work context, productivity is measuring an employee or worker's efficiency to do work against time. It is an employee's way of efficiently doing work at a specific time. Asynchronous work has given a new meaning to productivity as the work timings are now flexible.
Productivity is primarily getting work done in the most efficient manner. Answering what is productivity can be as simple as finishing the allotted tasks by the end of the day or delivering a work of optimum quality in the least amount of time. It computes the outcome produced in a defined amount of time. It measures the quantity of production generated over time. Thus, it is the rate of completing a task. Thus, we can say that:
Productivity = Quantity of Output
What is work productivity?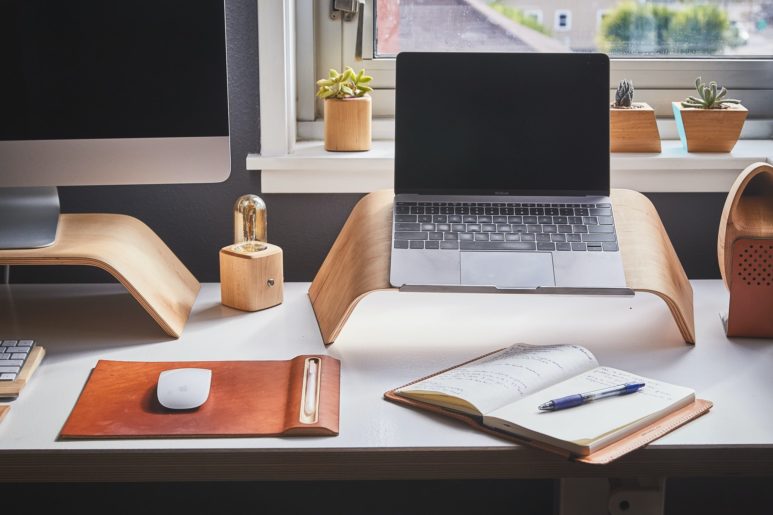 Employees are the foundation stones of a company. They directly impact the performance of a company. Since Productivity is "a way to measure efficiency", an employee's work directly shows how efficiently an employee does their work. It is important to evaluate employees' since worker productivity directly impacts the performance of the company too. This makes it important to know what is productivity.
When you know how to evaluate employee productivity, you will come to know the work efficiency of your employees and also the reasons behind your employee's lack of work efficiency. As a leader, evaluating your employee's work is very important as it will help you to delegate the right tasks to your employees. This will also increase the work efficiency of the employees
Why productivity is important?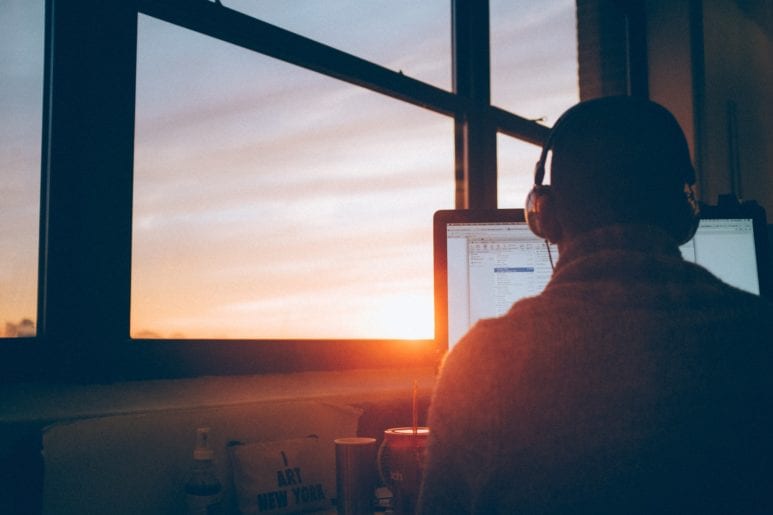 Now that we know what is productivity, let us dive into why productivity is important. The efforts that we put into increasing productivity give fruit in the form of these benefits of productivity.
1. Get higher profits by knowing what is productivity
Efficiency of oneself or of a company's employees influences more than a few parameters. Goals and targets are based on the total productivity of the person. Thus as a person's rate of doing work increases, the person can achieve a higher target. As one achieves higher targets in a shorter span of time, profits made by the company also increase. Notably, these profits are at the same labour cost as the same person is now more productive. This is the main benefit of knowing what is productivity.
2. Lowering Operational Costs
As productivity increases, the amount of time taken to complete the same amount of work decreases. As one utilises lesser work hours to complete their tasks, the labour costs are bound to decrease. Thus people do more work in the same amount of time at the same cost of labour. This further adds on to the company profits.
Now, with the introduction of the work from home, people work more from the comfort of their homes. This work from home has further contributed to better efficiency and hence, lesser stress and anxiety. A healthy mental health is a prerequisite tool for productivity.
3. Improving Competitiveness
Increased productivity leads to higher competitiveness. This sentiment of competition can lead to overall growth of all the employees when promoted in a healthy way. As one's efficiency increases, the number of clients they serve and the number of tasks they do also increases. This motivates the other employees to know what is productivity and work better too. Organizing rewards for better performance can also promote higher results due to competitiveness.
4. Seizing The Opportunity For Growth
As efficiency in a workplace increases, the employees can complete their tasks faster. Thus time is still unutilized even after the prioritized tasks are done. This leftover time opens avenues for further growth of the person. But often we spend this time in doing shallow work and mundane tasks like email management. We can make this extra time worthwhile when we know what is productivity by either learning new skills that better the person's skillset. Thus this makes way for professional as well as personal growth.
5. Greater fulfillment by knowing what is productivity
Reduced stress and increased control on one's work ethic is one major benefit. This added with an improvement in one's well‐being and better focus levels is another reason why it is important. As one gains more personal time with better work rate, this time can also be used to get healthier, to exercise and gain mental peace. Thus knowing what is productivity does not only help your work life but also your personal health and well-being.
How to measure productivity in the workplace?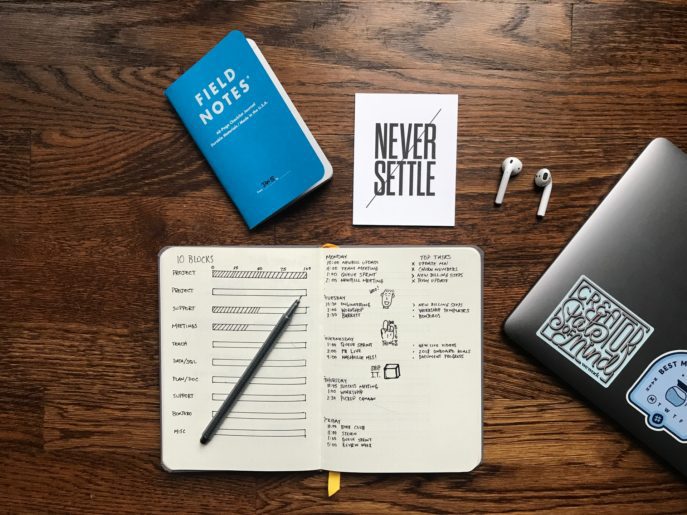 Now that we know the many benefits of knowing what is productivity, let us finally see how to measure it. Measuring it in the workplace is thus important as it shows us different areas of improvement to advance in our careers.
1. Establish a baseline
Setting a baseline of expectations is important to know what is productivity and to make sure that the right expectations are communicated. This helps the person understand and plan their tasks in order to surpass that baseline. This baseline then could be a number of tasks to be completed or a number of clients to be spoken to, etc. the baseline can be set according to the target of the day for the person.
2. Set and determine goals and targets
Establishing a set of short term and long term goals for the employees can greatly influence productivity. As one understands their set targets and goals, it is easier to work towards one's goals. Knowing one's targets enables the person to plan their time and goals accordingly. Prioritizing one's tasks also becomes simpler once one has a set of targets to meet.
These set targets can be customised from person to person. This could also be done based on the person's capabilities or number of priorities. Hence these targets can also be changed as a person's efficiency increases. This is another way to know how to measure productivity.
3. Notice the mitigating circumstances
There will always be certain circumstances that might reduce one's efficiency levels. These factors need to be considered when we understand what is productivity and measure productivity at work. These factors could depend from person to person and their capabilities to work. Also personality traits like patience and time efficiency too often play a key role in these situations. Thus these factors and more should be taken into account when measuring this rate of work.
4. Request updates every day
Nobody likes to be micromanaged. But a lack of any amount of management can lead to a lost sense of accountability. Lack of accountability, inevitably lowers the amount of work done and thus brings down the overall productivity levels. This can also lead to a lack of work ethic in the employees. This is yet another reason to know what is productivity and measure it.
5. Utilize motivation
Motivation is necessary to keep this efficiency at consistent levels. Maintaining a culture in which employees believe that they are essential to the company which eventually builds employee morale. A culture that thus encourages the employees to know what is productivity and commit for their personal growth, builds a healthy attitude.
It should also be ensured that there is due acknowledgment when employees meet or exceed objectives relating to work. This also motivates them to work harder as their productivity increases.
How to increase the productivity?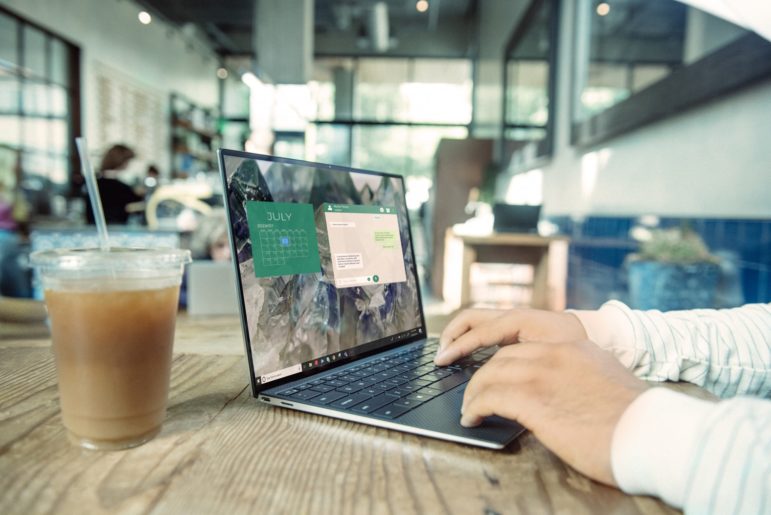 With the above mentioned guidelines to measure it, let us know how to actually increase productivity. These methods help us better understand what is productivity, as we use these productivity tips in our daily lives.
1. By using tools of productivity
We know that understanding what is productivity requires singular focus. When it comes to shallow work vs deep work, shallow tasks like email management can be easily done using tools. Hence using the right email management softwares can help you raise your work levels as you stop worrying about managing your emails.
Email management apps like Mailman can help you manage too many emails as you focus on other important tasks. Shallow tasks like these should also be automated using the right tools and equipment as a tool for productivity.
2. Know what is productivity with self discipline
Knowing what is productivity and how it can be used in our daily life, is a lot about discipline. This ethic can be only inculcated by self control and patience.
(1) Reduce all distractions
We are surrounded by distractions all the time, no matter what we do. Not only does this affect our focus and concentration, but it also negatively affects our efficiency. Thus the more often we leave the task at hand to attend to the distraction. Thus we need to refocus our attention on the task every time we get distracted which lowers productivity. Putting our notifications off is one way of reducing distractions.
(2) Avoid multitasking
Multitasking might be doing you more harm than good. It is known to increase the time you utilise to do daily tasks, thus reducing time efficiency. Though this might sound counterintuitive, there is some obvious truth to this. When we try to do two things at once, both of them serve as a distraction for the other. Thus these tasks themselves do not let you focus intently. This lowers the quality of the work that you do and lowers productivity.
(3) Take care of the biggest tasks when you're most alert
Prioritizing tasks is an important tip for productivity. Your tasks should be set and prioritized such that the most important task is scheduled at a time when you are most alert. This time, typically, in the morning when our energy levels are at their highest. For some people, this time could be later at night or after a workout or after a meal. Different people feel their best at different times of the day. Understanding which time of the day works best for you is an important step to know how to increase productivity in work.
3. Increase productivity with Knowledge of yourself
One of the main obstacles of achieving high success is setting unrealistic goals. If one wants to know how to increase productivity in work at your workplace, then one must know one's own capabilities. Gauging one's capability helps one to set realistic, achievable goals. When we understand and realise that the goal we have set is possible, our efficiency levels automatically increase to get that goal.
Achieving one's set target at the end of the day also instills the feeling of satisfaction. This satisfaction with oneself and the efforts one has put, encourages us to continue this momentum. Thus a consistent rise in productivity can be achieved.
A list of 10 Software for Productivity
The above tips for productivity can be easily done manually. But they take consistent effort and time. Hence here are 10 of the best software for productivity to help you automate your way to increased efficiency.
1. Mailman– the best software for productivity for inbox zero
Mailman tops our list of software for productivity as an email management software to manage emails. Constant email notifications are often the culprit that distracts us from our tasks at hand. Mailman attacks this very problem by reducing the amount of distractions that unnecessary emails can pose. As the number of distractions decreases, Mailman gives you a chance to focus better at the task at hand.
Features:
This email management software allows you to schedule a time slot to receive all your emails in one go. This time slot is called the 'Do not disturb' feature that does not let emails disturb you for that period of time.
It has a 'Delivery slot' feature that helps you receive an hourly or any periodical delivery of all your emails together as a great software for productivity.
It also blocks your unimportant emails. But, at the end of each day, it provides the blocked email list. This feature helps you to manage inboxes efficiently without pilling them.
This email management solution provides you with a 'VIP list' that allows you to view and access your important emails easily.
ProtonMail is a very secure email service as this software for productivity. Privacy and security are the main priorities of Proton Mail. That's why it has made it to our list of the best productivity tools as an email management software.
Features:
You can import to more than 20 languages from CSV contact with this software for productivity.
Custom labels increase the app's efficiency by improving user experience.
This email management solution gives you the option to have a short domain address.
Newton Mail is an effective email management software that helps you to manage inbox effectively and provides many email management solutions. It helps you manage multiple accounts from email clients, read receipts, and quickly declutter your inbox as you understand what is productivity.
Features:
It keeps all your unnecessary emails at various locations that can help improve your workflow.
This email management system lets you know whether your recipient has read the email or not.
Allows you to schedule emails for the future.
Blue Mail is an email organizer app that has the potential of managing an unlimited number of emails. Similarly, it offers optimum personalization across various email accounts and helps us know what is productivity.
Features:
Its Integrated Calendar' feature helps sync your events and updates them on the go.
This email management app lets you send emails to a group of people without entering their names.
It allows you to cluster emails perfectly depending on groups and services and serves as one of the best software for productivity.
The 'People' mode of this app helps you receive emails only from people.
Microsoft Outlook is an effective email management app that helps you work with components like contacts, calendars, tasks, etc. It also helps you to schedule plans with various people, thus acting as one of the best software for productivity.
Features:
The email organization software can be used in offline mode without using data.
You can keep the software running in the background.
It helps you to quickly transfer your files to Office 365.
You can manage multiple emails using Outlook.
Chanty is a team communication tool. A lack of effective communication can affect a business. Hence, having a dedicated platform for communicating business ideas is a necessity for every team to make use of the best software for productivity.
Features:
It comes with advanced search options to find what you need in software for productivity.
One can create and manage tasks and switch to a Kanban Board.
It extends unlimited message history, task management, file sharing, and powerful notifications to collaborate and communicate effectively in one place.
Google Workspace is an app curated for remote-working team management.Team collaboration and Team management are easy and efficient with these software for productivity.
Features:
It enables communication, sharing, storing, coordinating, editing, and customizing your business operations and organizing team members.
All the google applications all integrated into one interface to streamline a work environment as the best software for productivity.
It includes collaboration tools like Gmail, Calendar, Meet, Chat, Drive, Docs, Sheets, Slides, Forms, Sites, and more.
Monday.com is a Work Management and Team Collaboration Tool. This software creates a virtual workspace to manage, track and organize all the work is essential. Thus it helps us understand what is productivity.
Features:
Monday.com offers a virtual workspace platform to manage everything.
It extends 200+ templates and an easy-to-use interface and provides Kanban, Calendar, Timeline, Gantt, map, form, workload, etc.
It facilitates integration with 40+ apps such as Google Drive, Trello, LinkedIn, Dropbox, Shopify, Excel, et cetera.
Proofhub is a part of software for productivity that is a project management software. One of the critical features of remote working is task allotment and team collaboration.
Features:
It features- Kanban Board, Gantt Charts, and a separate calendar.
Also it eliminates long scattered conversation threads with a dedicated chat feature for each project.
It has a simple and easy-to-understand interface.
Asana is primarily a software for productivity for project management that helps you keep all your project details at your fingertips. You can also assign and reassign tasks to your team members.
Features:
See the status of your project work, identify next steps, and quickly take action to stay on track.
The Timeline feature helps you keep up with your deadlines as one of the best software for productivity.
Asana makes it easy to troubleshoot all your project related problems.
Productivity calculator
Productivity calculator accurately measures how much revenue a company can generate from a given amount of inputs. Different areas of our work are affected by different tasks. Thus measuring in those tasks, helps us know how we can improve upon the same. The following productivity calculator can tell you how well you are currently managing your emails and how much it affects your profits.
Productivity resources
With the widespread need for increased efficiency, there are also many resources available for the same. These resources help us know what is productivity while we use these tools for better growth.
1. Productivity music
Music is long known to improve productivity. This is primarily because of the relationship we have with music. Music has the power to manage and handle our anxieties thus helping us focus better on work. Here are some of our favorite playlists for the same.
2. Podcasts productivity
We all struggle with productivity alike. The most famous of personalities too have the same problems as ours. Various productivity podcasts are now available to hear and understand what is productivity.
3. Chrome extensions productivity
Apart from the tools for productivity we mentioned earlier, various chrome extensions are also available. These work with your default browser and can be accessed while you use Chrome.
Productivity apps for iphone
Various apps for productivity are available for iphone as well as for androids. Using these apps make it easier to improve efficiency by a few taps on our mobile phones.
Now you know what is productivity and more!
Knowing what is productivity is the first step towards achieving it. Better productivity and time management influences each and every part of our life- be it personal or professional. Being more productive is essential to keep that good work life balance and stay sane in this chaotic world.
FAQs
What is a productivity software?
Productivity softwares are the ones which intend to increase the user's productivity. It facilitates tasks in various ways for the user's benefit.
How to increase productivity in work?
1. Know your workplace
2. Improve communication quality
3. Remove distractions.
4. Prioritize better
5. Delegate
6. Be time efficient
How to increase productivity of employees?
1. Encourage a Positive attitude
2. Proactive approach
3. Good working conditions
4. Tools to raise productivity.
5. Availability of basic supplies
What are three ways to increase productivity?
1. Reduce all distractions
2. Avoid multitasking
3. Take care of the biggest tasks when you're most alert
How to measure workplace productivity?
1. Establish a baseline
2. Set and determine goals and targets
3. Notice the mitigating circumstances
4. Request updates every day
5. Utilize motivation

What are some Work at home productivity tip?
1. Form your own your morning routine.
2. Set daily and weekly targets.
3. Take breaks.
4. Use time management techniques.
5. Designate a workspace.
Why do companies use online collaborative productivity software?
Online collaborative productivity software is used to allow employees to share documents, spreadsheets etc, to edit and comment.