Work-life balance has steadily become the new goal that we all now have. No matter who we are and what we do, trying to balance our personal and professional lives is something we all strive for. Along with the obvious benefit of better work quality, work-life balance also has various other merits to its name. This article explores all about work-life balance, the art of achieving it, and how great it can help our daily lives.
Work life balance definition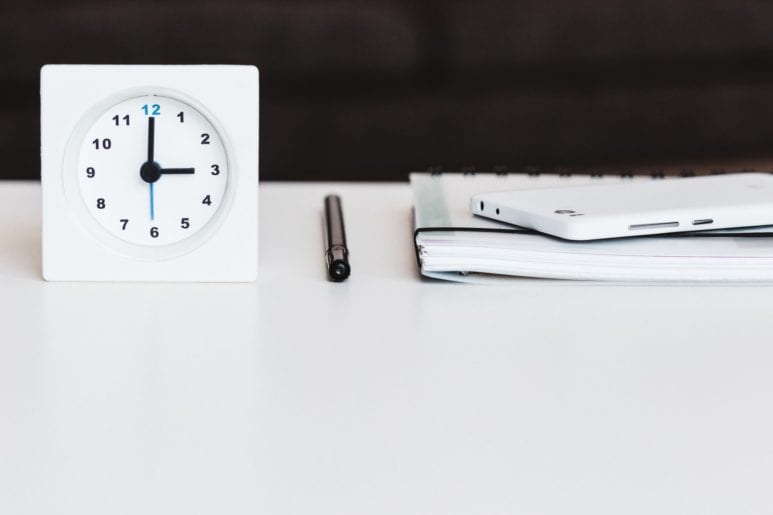 To understand how to ace work life balance, let's first know what it truly means. Work-life balance can be defined as a state of equilibrium where you are successful in prioritizing the demands of your professional and personal life in such a way that both get equal attention. A good work-life balance will ensure several positive impacts on your life, viz. reduced stress, increased sense of well-being, and a lower risk of burnout. Now with the emergence of asynchronous work, work life balance has become even easier to achieve. These benefits both the employee and the employer.
Why work life balance is important and its benefits?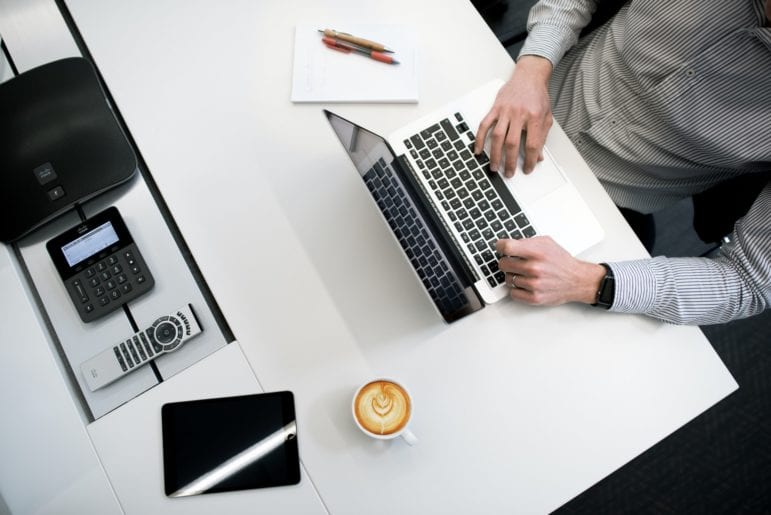 Maintaining a work-life balance is a long persevering task but it comes with a huge set of benefits. Each of these can prove to be the best motivation to work towards achieving a work-life balance.
1. Work life balance boosts productivity & efficiency
With a better balance between our two lives, one stays stress-free. This enables us to focus better on our work as well as our personal spaces. Deep focus on work expectedly leads to managing our tasks better thereby resulting in better productivity and in turn better efficiency.
2. Better time management
Work life balance simply translates to better time management. There are many DIY techniques and digital solutions that help us with time management. A person focused to have a good work-life balance equips themselves with a few handy tools and applications along with practicing discipline in personal habits such as distraction-free work, prioritization, templating repeated tasks, etc. Time management importance is a crucial piece to managing a healthy work and life balance.
3. Work-life balance lead to quality work
With the number of tasks that end up in our hands every day, it is easy to confuse 'quantity' with 'quality'. One must never sacrifice delivering good quality work in the guise to complete a few more tasks. Moreover, as technologies advance menial tasks like email management can be easily automated using the right tools.
5. Work-life balance benefits our health
In this fast-paced corporate life, work is on our mind 24*7. With the practice of shallow work, this never-ending list keeps on adding up. Once a task is over, we immediately jump to another task, only to be distracted by something else. This cycle over and over is what is responsible for exhaustion and lowered productivity. Understanding work-life balance can be our solution against this. Maintaining work and life balance ensures that a time and schedule are followed when it comes to task execution. Thus we are at liberty to finish the task at hand much faster and increase time efficiency. This also lets us unplug from work as we focus on ourselves and our lives outside work.
6. Work life balance benefits you in the long run
Focusing on getting work done and staying busy should not be the priorities in a company. If proper priorities are not set, we tend to fill our time up with shallow work and menial tasks. Thus we eventually are left with no time and patience left for important tasks. In order to grow in your workplace, working at a deeper level is necessary.
The best work life balance tips
Now that we know how beneficial work-life balance can be, let us know the various ways we can achieve it. These work-life balance tips can be easily incorporated into our daily lives.
1. Choose the right tools for you
The best quality of work while maintaining a work-life balance requires a whole army. Hence it is understandable if you cannot do it all alone. Technology helps us in cases like these. When it comes to shallow work tasks like email management, we can do it easily using email management tools. These shallow tasks might seem unnecessary but eventually, take up a lot of our time. It has been found that we can save over 33% of our workday with the right email management software.
Using the right email management softwares can help you maintain a better work-life balance as you stop worrying about managing your emails. Email management apps like Mailman can help you manage too many emails as you focus on other important tasks. You can automate shallow tasks like these using the right tools and equipment as a tool for productivity and save 33% of your time. Try out this email productivity calculator to know how many hours and money you can save with better email management with Mailman.
2. Unplug for a better work life balance
If you are having a very stressful week, don't stop yourself from cutting off ties from the world and taking time for yourself. It gives you enough space to think and clear your mind. Giving yourself a break is a lot more important than you realize to know what's work-life balance.
While you unplug, it also means that you will not be checking any work emails too. So you can use one of the email management apps like Mailman. With its unique features, it allows you to take out time for yourself without being disturbed. An example of this is the 'Do Not Disturb' feature. There is also this 'VIP List' feature which allows a few important emails to bypass the other email settings set by you, in case the email is absolutely urgent.
3. Take a break
To be fair, this is another form of unplugging, but just longer. Unplugging for a single day will not help, Instead, taking a break for 3-4 days is much better. In reality, if you hold yourself back and work forcefully, you will only be disrupting the workflow and you won't even be satisfied in the end. Therefore, don't let this fear stop you. Plan your breaks properly so that it doesn't cause a problem in your workplace and relax as you now understand what's work-life balance.
4. Make time for you and yours
While professional life is important, do not forget your personal life. Your job isn't your entire life and you should still find time for the other things that matter, be it yourself, your family, friends, or just your hobby. This is one way in which you can know what's work life balance and ace it.
Create a calendar and mark the days or events that you have planned to spend with your family and set reminders if necessary too. In this way, you will not forget about these things under the pressure of work and make time for those things as well. Work is important, but it shouldn't keep you from the necessary events of your personal life either so you maintain what work-life balance is. This can be managed using time management tools like worksheets for time management. Here is a downloadable pdf for you to use for your time management.
5. Plan your work hours to know what's work life balance
In order to avoid burnout, you need to set some boundaries. Leave your work and related thoughts in your office, be it upcoming work events or related phone calls. If possible, use a different mobile for your work so that you can switch it off right after work hours.
Keep a note of when you are working and when you need to stop working. If you don't follow the schedule you have set and stop in time then it might continue for way longer than you have intended. This may interrupt your work and life balance.
6. Choose your career well
For most of us, a job is just a social norm, something we do just to ensure that our life is secure even if we don't enjoy it. However, your job shouldn't be restraining your happiness in any way. If you hate your job, work-life balance will be impossible and you will never be happy. Even getting out of bed every morning will seem like a chore.
The answer to knowing what work life balance is, is to find a job that you love. This will keep you motivated and wouldn't be draining you as much. Now, along with this, it is also important that your work environment isn't toxic. If it is, start looking for a new job as a job with a toxic environment is also something that isn't applicable based on the work-life balance definition.
Work life balance quotes
We all struggle with the qualms of having an unbalanced life. But we are not alone in this struggle. Successful personalities from different walks of life too struggle with work-life balance. Here are a few quotes by these various personalities to inspire us to find that balance in our lives too.
Most people chase success at work, thinking that will make them happy. The truth is that happiness at work will make you successful.

Alexander Kjerulf
Work, love and play are the great balance wheels of man's being.

Orison Swett Marden
You will never find time for anything. If you want time, you must make it.-

Charles Buxton
A career is wonderful, but you can't curl up with it on a cold night.

Marilyn Monroe
You will never feel truly satisfied by work until you are satisfied by life.

Heather Schuck
Invest in your work life balance. Time with friends and family is as important as time at work. Getting that out of balance is a path toward unhappiness.

Stephen Gillett
Regret for the things we did can be tempered by time; regret for the things we did not do is inconsolable.

Sydney J. Harris
Either you run the day, or the day runs you.

Jim Rohn
You can't have everything you want, but you can have the things that really matter to you.

Marissa Mayer
I wish I had treasured doing a little more and getting it done a little less.

Anna Quindlen
10 Best job for work life balance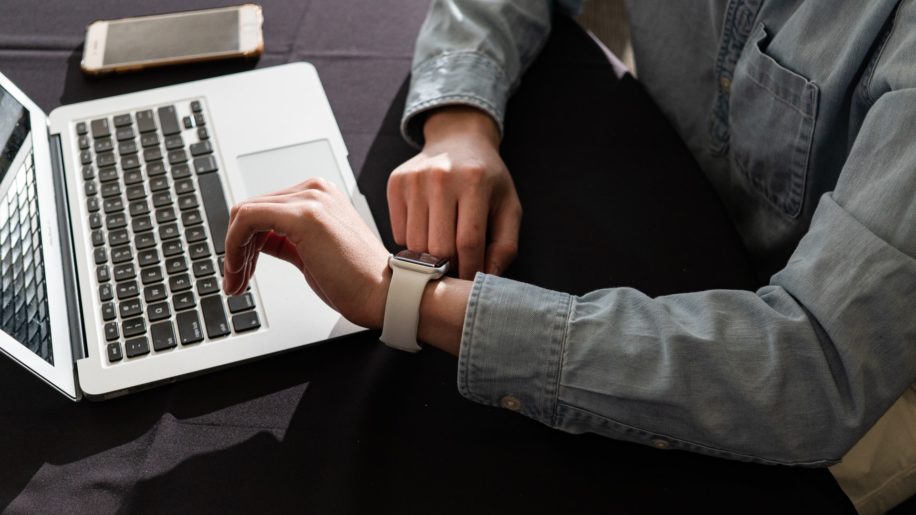 Not all jobs provide equal opportunities for maintaining a work-life balance. This could either be because of the level of emergencies involved or due to a lack of predictability. These 10 jobs allow enough leeway to the employees to find enough time for themselves as well as their work. Thus making these the best jobs for work-life balance.
Orthodontist
Substitute teacher
Research technician
Web designer
Lab technical assistant
Recruiting coordinator
Copy editor
Computer programmer
Content manager
Corporate recruiter
10 Best companies with work life balance
As important as work-life balance is, some companies and their policies take it for granted. Only a few companies, like the ones here, prioritize their employees' personal lives and let them maintain a healthy work-life balance.
Work life balance meme
With the constant need to maintain a work-life balance, we often stress ourselves out because of it. To instill the humor back into this topic, here are a few work-life balance meme.
Easily achieve work-life balance
This article encompasses everything you need to know about work-life balance. As we understand more and more about the work-life balance definition and how to achieve it, we realize how important its role is in our lives. Better work-life balance, better productivity, and better time efficiency are some of the few habits that we must have to have an enriching life and career.
FAQs
What does work/life balance mean?
Work life balance is the act of dividing time between one's personal and professional lives.
How do you improve work/life balance?
1. Assess your strengths and weaknesses.
2. Prioritize your personal time also.
3. Sketch out the amount of time you spend on each task.
4. Set work hours for yourself.
5. Use productivity tools to help maintain work life balance.
What are the benefits of work life balance?
1. Better health
2. More peaceful mental space.
3. Happier relationships
4. Higher productivity and time efficiency
5. Better rest.
What are the three components of a work/life balance?
1. Time balance:  Refers to equal time being given to both work and non-work roles
2. Involvement balance: Refers to equal levels of psychological involvement in both work and family roles
3. Satisfaction balance: Refers to equal levels of satisfaction in both work and family roles
What is the working balance definition?
Working Balance means the value of total current assets less any total current liabilities.
What are the thoughts on work/life balance?
Work life balance is necessary to maintain a sane mental health while taking control of our life. Trying to maintain this balance can help you succeed in your work as well as personal life.
What work/life balance means?
Work life balance is the balance between the time we spend in our personal and professional lives.
Why is balance important in life?
Work and life are two sides of the same coin that we need to equally experience. Giving up on one to prioritise the other can lead to pressure and disappointment.