The Covid-19 pandemic has hugely changed the way we live our lives. From staying home 24*7 to compulsively washing hands every other minute to being a remote worker. These few changes have flipped the corporate world on its head too as we look towards a hybrid work setting. But this poses the question, how has work from home email productivity suffered or improved in this new setting?
Statistics for work from home email productivity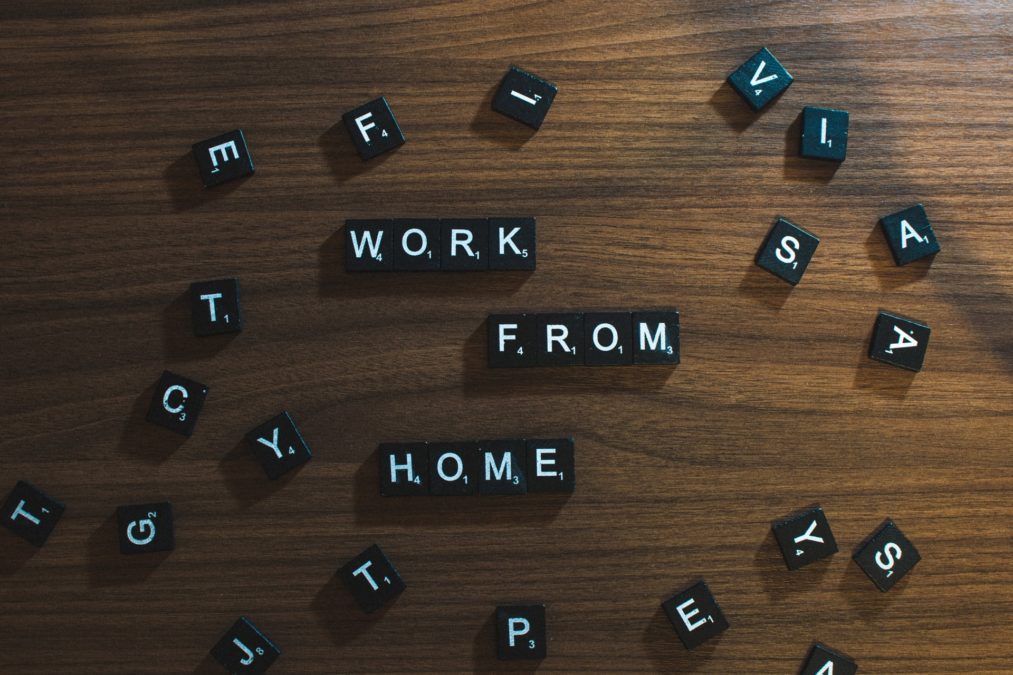 Most organizations have experienced a net reduction in productivity of 3% to 6% (or more) due to inefficient collaboration, wasteful ways of working, and an overall decline in employee engagement. This gives rise to inaccurate communication which in turn increases the number of emails and meetings we spend our time in. To understand this better, parallels were drawn by researchers at the Harvard Business School between the frequency and timing of emails sent within and outside organizations eight weeks before the start of pandemic-related lockdowns and eight weeks after. On average, they found that:
Employees sent 5.2 percent more emails a day.
Emails had 2.9 percent more recipients.
About 8.3 percent more emails were sent after business hours.
People attended 13 percent more meetings.
Each meeting was 12 minutes—or 20 percent—shorter, reducing the number of meeting hours by 12 percent, or 19 minutes.
The number of people invited to each meeting rose by two, or 14 percent.
A majority of office workers (89%) said daily work tasks such as sorting through an inbox of unopened emails is one of the most unpleasant parts of working remotely. More than one-third of office workers (38%) even said that this 'email fatigue' is likely to push them to quit their jobs. Half of remote workers (50%) spent their own money on tools to help manage their productivity, and another 17% plan to do so in the future.
Why do we need better work from home email productivity?
We are still stuck in the old ways of email management even though the way we use emails has drastically changed. Especially in terms of work-from-home productivity, it is now time to change the way we use emails. This almost unanimous emotion against untamed emails is seen despite the presence of various email management tips available. While these strategies can help tame an average inbox, email management softwares is now necessary to handle the heavy lifting that remote work inbox does. The technological advances made in the email management world can go a long way in relieving the pressure that too many emails have on us. 
5 tools for better email productivity from home
Collaboration tools have now become the norm with the work from home culture. The tools mentioned here allow seamless collaboration as well as communication while improving your email productivity. Choose the email management software that suits your email inbox requirements the best. The best way to understand what you and your email inbox needs is by calculating your email productivity.
Mailman is the best email management application that is our favorite amongst the work from home productivity tools. This plugin decreases interruptions and boosts productivity. Mailman is a Gmail email management program, which means it can work for google inbox zero. Mailmanhq's primary function is to sort and separate email messages. It also allows you to set the time and frequency of email delivery based on your needs.
Features:
What sets Mailman apart especially, is its batch delivery system. Here, you can set Mailmanhq to deliver your emails at a time convenient. This ensures better work from home email productivity. This feature along with the Do Not Disturb feature, make Mailman the best email management app for google inbox zero.
This email management solution has a 'Do not disturb feature'. It halts email notifications for a while and gives you a break from them.
It allows you to schedule a time slot where you can receive all your email notifications together.
Another feature of this email management app is that it enables us to block unwanted emails, subscriptions, and newsletters. 
Mailman has a 'VIP' list that allows you to easily access and save important senders, keywords, and domains in it.
All these features can be easily used for your Gmail inbox. It enables seamless activity between the softwares to take you to google inbox zero. This improves your work from home email productivity.
Chanty is a team communication tool for better work from home productivity. It is a chat application. Communication of ideas, projects is essential in a team. A lack of effective communication can affect a business. It can reduce overall labor productivity. Hence, having a dedicated platform for communicating business ideas is a necessity. Thus every team must use the best software for work from home productivity.
Features:
It comes with advanced search options to find what you need in software for productivity. 
One can create and manage tasks and switch to a Kanban Board. Connect to other apps like -GitLab, Trello, One Drive, Google Drive easily. 
It extends unlimited message history, task management, file sharing, and powerful notifications. This is used to collaborate and communicate effectively in one app for work from home email productivity.
Google Workspace is an app curated for remote-working team management. We all use google and are familiar with its products as well. With the security and sophistication of Google, Team collaboration are efficient for better work from home email productivity. 
Features:
It enables communication, sharing, storing, coordinating, editing, and customizing your business operations and organizing team members.
All the google applications all integrated into one interface to streamline a work environment as the best software for productivity.
It includes collaboration tools like Gmail, Calendar, Meet, Chat, Drive, Docs, Sheets, Slides, Forms, Sites, and more.
Monday.com is a Work Management and Team Collaboration Tool. A company needs to streamline its operations and team. An all-rounder platform that solves it all is necessary. This software for productivity creates a virtual workspace to manage, track and organize all work. This helps in better work from home productivity.
Features:
Monday.com is one of the software for productivity that offers a virtual workspace platform to manage everything. 
It extends 200+ templates and an easy-to-use interface. Also provides Kanban, Calendar, Timeline, Gantt, map, form, workload for efficient workflow tracking. 
It facilitates integration with 40+ apps such as Google Drive, Trello, LinkedIn, Dropbox, Shopify, Excel, et cetera. 
Trello is software for productivity that can increase productivity by efficient project management. However, often project management tools come with a hefty price tag. A Small team collaboration does not need an all-advanced project organizer to improve work from home productivity.
Features:
It is a software for productivity that is simple, flexible, and powerful. 
Makes allotting, discussing and tracking tasks easy. 
It enables integration with Slack, Dropbox, Outlook, Gmail, Salesforce, InVision, Jira, and hundreds more for better work from home productivity. 
It also facilitates the automation of work with the Butler feature.
Get better at email productivity from home too
The struggle of dealing with email productivity is real. And email productivity from home is an even bigger obstacle to cross for better efficiency. But using the right tools for email management and team collaboration has been proven to be of great help. Our case studies of users of Mailmanhq, for example, have confirmed that they have experienced a 38% increase in productivity. Thus using the right tools for you will not only improve your productivity but also clear your mental space.
FAQs
How does email affect productivity?
On average, it will take you 64 seconds to return to work after checking your email. That equals hours of lost productivity per day.
How can email make me a more productive employee?
Well-written emails enable you to communicate clearly and ensure clarity of information.
What are some email management best practices?
1. Set email management schedules.
2. Sort emails into folders using appropriate filters.
3. Use flags and stars to mark important emails.
4. Convert actionable emails into a to-do list.
5. Delete or archive emails once you are through with them to reach inbox zero.
What are the issues with using emails for communication?
Emails if not well written can cause miscommunication. Also, the recipient of an email might misinterpret an email and cause confusion.