Have you ever thought about what could be a fancy nightmare of a working individual? Is it executing a stunning presentation to the marketing team or a desired promotion? No, it's none of them. The most demanding nightmare for the professionals is achieving inbox zero. This is done hence through practical email management skills and practices to manage emails in Gmail effectively.
What is Inbox zero?
It is an inflexible approach developed by the productivity expert Merlin Mann. According to Mann, it is a method mainly designed for managing inbox. But done to keep the inbox empty or relatively empty, most of the time. Mann also proposed a few suitable reactions to emails: delete, delegate, defer and do. You could also apply these few actionable words and understand how you can take your inbox to zero.
Why is it important to manage emails in Gmail?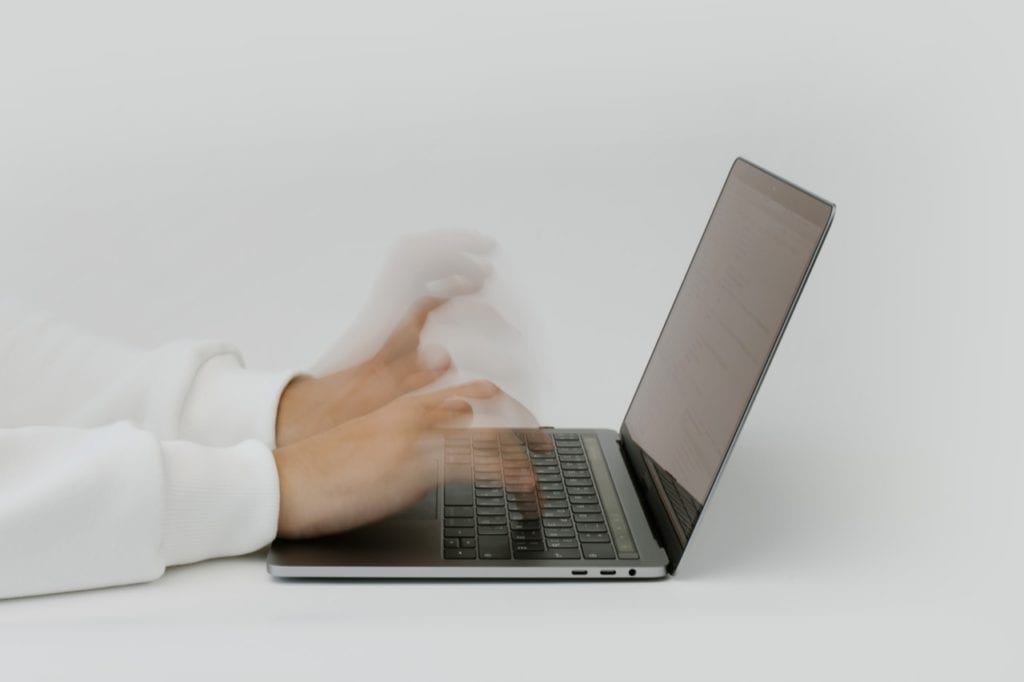 According to the productivity research report, an average working professional receives about 160 emails per day. Thus a person gets about 20 emails every hour. This number also includes the useless stuff from newsletters, promotional events, and personal chats.
Can you think how exhausting it may get sometimes? And there are so many possible ways it can disrupt you regularly and may end up wasting your time and focus. So, it is necessary to manage emails in Gmail using the best email management tools . With this, you need good email management to ensure that you're available to all the opportunities.
Is It Possible To Achieve Inbox Zero By Using Gmail?
Yes! It is possible to completely declutter your inbox by using simple and intuitive tools. Most of the people usually hustle while managing inbox. Or take the task of gambling all messages to the archive corner. Creating efficient email management could be very simple with excellent and appreciable guidance. Now that we know that efficient mailbox management is possible, so let's see how.
Practice these 7 steps to manage emails in Gmail
To manage emails in Gmail, you need to follow a few practices with the help of Gmail's best email management tools. Here are some of the best email management strategies and tools for managing the inbox.
SHUT DOWN LOUD EMAIL USERS

There are social groups from family, college or community which are noisy and people send regular messages. Thus, it is essential to mute such social groups, which unnecessarily disturbs your work. 

For this, Gmail provides a straightforward time management tool to ensure that you're focused while working. For this, open that specific chatter, click the triple-dot button at the top and click "Mute." That thread will be automatically transferred to the archive section for further messages while you'll remain undisturbed.

SNOOZE FOR LATER REPLY

There are emails you need to think and discuss, which will require some time, but you don't want to lose track of the details. This is the best way to manage emails without losing them. Hang a message in your mailbox and click the "clock button". Also from here you can choose a specific time as per your convenience, and Gmail will remind you of your reply.

SCHEDULE AND SETTLE IT

If you ever plan to send your emails at your customized time, you can go for this option by simply using the email management services provided by Gmail, which allows you to send your email at your predetermined time. To do this, click on the arrow next to the "send" button while writing.

REPEAT THE RESPONSE

Do you often send the same replies to the users with some changes to fit the needs of the content? Here, Gmail helps you create templates and saved responses, which is an essential time management tool. Click on the "Advanced" tab from where you click "Enable" on the "Templates" button. While composing the email, you can find the saved templates from the three dots icon on the top.

OFFLINE MODE AVAILABLE

If the internet connection works very little in your area, this feature provides you a comfortable platform to use Gmail in such conditions. You can choose to keep emails from the past few days and access them without any internet connectivity. For enabling this, click on the gear icon on the top and choose "settings." Then click on the "offline" tab to get started.

SPLIT YOUR INBOX VIEW

You may consistently struggle with the outlook of your inbox as it always seems like a large chunk of everything and anything piled up together. Click the gear icon on the top and open the "Quick Settings" tab, navigate to the "Reading" tab and select your view accordingly (from the right of inbox and below of inbox). This will provide you to read and reply at the same time and offers a more transparent approach.

DISTRIBUTE YOUR EMAILS USING AUTO SET FILTERS

All of your emails get stacked up in one place, and managing inbox becomes more of a fight and less of a task. To avoid this scenario, apply filters as per the subjects, and the emails will automatically find their place. This will prevent your inbox from submerging, and you will lead an efficient email management system.
How To Get Plugins While Managing Inbox Through Gmail
You can manage to get few Gmail add-ons to get the best email management tools and attain an increase in productivity simply by using some productivity tools like described below:
MAILMAN
It is the best way to manage emails in Gmail just by running Mailman along with your Gmail account. It is a paid email management app that offers tools like "DO NOT DISTURB" mode, to stay focused and undisrupted, "VIP LIST" tool, to get alerts from essential contacts that you can't miss, it also provides you to "BLOCK UNIMPORTANT USERS" in few clicks.
What sets Mailman apart especially, is its batch delivery system. Here, you can set Mailman to deliver your emails at a time convenient to you. This feature along with Do Not Disturb feature, make Mailman the best email management app.
NEWTON MAIL
Newton Mail is another way to quickly develop an efficient email management system by offering few entries to useless newsletters; using this; you can instantly switch off your notifications and customize them comfortably. It manages all the sent and received emails in one place to provide ease in finding any past interactions.
CLEAN EMAIL
Clean Mail email management app offers a limited free trial to 1000 emails on your mailbox and manages emails fairly by assigning labels to organize them into folders. The "UNSUBSCRIBER" tool prevents irrelevant emails from inutile users.
This app provides efficient email management at "FREE OF COST." It auto formats replies and allows easy inserts of images, links, and other media. It proffers the "REPLY VIA VOICE" tool with message previews and actions. It stores attachments as files.
Manage emails in gmail better
With the help of some tips for email management and email management apps, you can reduce your stress and no more carry the fear of managing your inbox. By involving the practices discussed above, you can smoothly run your mailbox and lead your workplace.
FAQs
How do I delete thousands of emails in Gmail?
1. Filter Emails. To get started, log into your Gmail inbox as you'd always do.
2. Select all messages. Next, check a little box under the the search bar to select all displayed messages.
3. Now, select all Conversations.
4. Delete all Messages.
5. Also, empty Trash.
How do I manage multiple email accounts in Gmail?
1. On your computer, go to Gmail.
2. At the top right, click Settings Settings.
3. Next to "Inbox type," select Multiple inboxes.
4. At the bottom, click Save Changes.
How do I manage old emails in Gmail?
You can manage old emails in Gmail with this example. Type 'older_than:1y' , you'll see all the Gmail emails older than 1 year. You can also use m for months or d for days. If you want to delete them all, click the Check all box, then click Select all conversations that match this search followed by the Delete button.
How do I organize emails into folders in Gmail?
1. Open Gmail.
2. At the top right, click Settings. See all settings.
3. Now, click the Labels tab.
4. Scroll to the Labels section and click Create new label.
5. Enter the label name and click Create.