An average employee spends a minimum of 28 % of their workweek to manage emails. So, approximately, each individual spends 11 hours a week managing inboxes. Statistics also point out that an office worker receives 121 work emails each day which amounts to 620 emails in a week. These statistics and calculations help us conclude that we spend and waste at least half of our lifetime reading emails, warranting the need for the best app to manage emails.
Reading and replying to the frequent email notification that keeps popping up and then getting back our focus on the interrupted work makes us lose at least 1048 hours a day. There are many email management apps and tools to manage inbox messages and stop wasting our time on emails. Mailman is the best app to manage email. Read the blog further to know about this email management solution, Mailman!
Everything you need to know about Mailman: best app to manage emails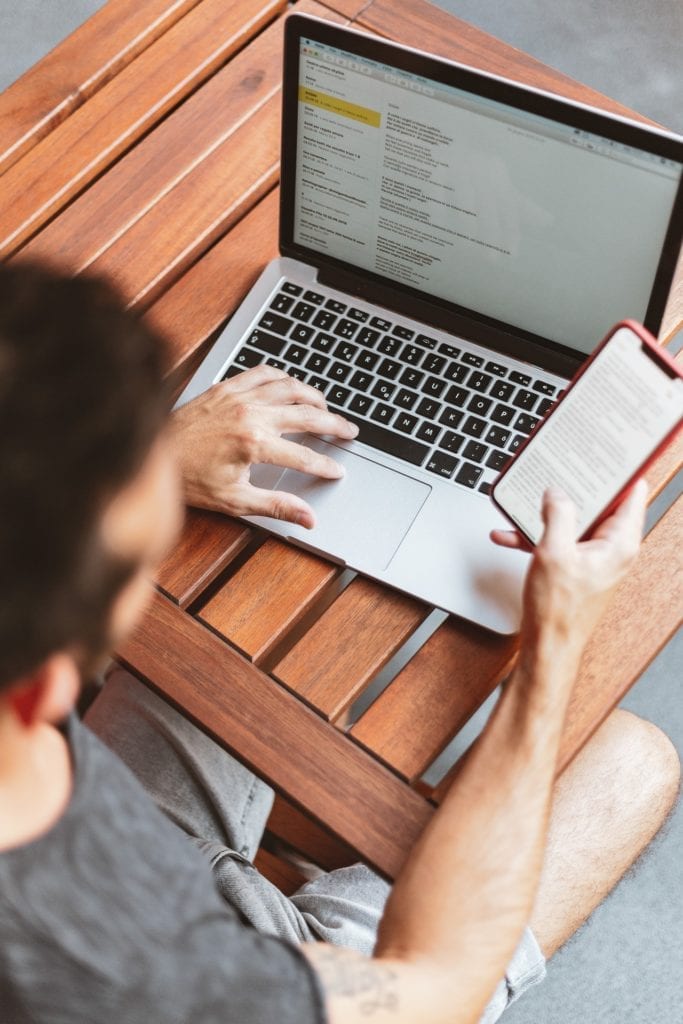 Mailman is a Gmail plugin that works efficiently with any email client. Mailman is one of the best email management software for managing inboxes. It is a paid software tool, but you can access it for free and give a trial run for 21 days. It is the best app to manage emails that helps users to manage emails effectively. Andrew Wilkinson founded the Mailman, and Mohit Mamoria launched the Mailman in August 2020. Mohit Mamoria is the co-founder and current CEO of Mailman, and Andrew Wilkinson is the founder of Mailman and MetaLab.
Features of Mailman:
This email management software allows you to schedule a time slot to receive all your emails in one go and silence all the email notifications.
It has a 'Delivery slot' feature that helps you customize email notifications and receive them twice or thrice a day.
You can block unimportant emails. But, at the end of each day, it provides a 'blocked email list.' This feature helps you to manage inbox efficiently without piling them.
This email management solution provides us with a 'VIP list' that allows us to slot our essential emails, senders' lists and easily access them.
With Mailman you can effectively manage too many emails within Google with just a few clicks. Thus you don't have to stray from the Google ecosystem.
Our world today revolves around Google, with calendar, invites, meetings, and emails all interconnected, it's strenuous to shift to an entirely new platform. Hence, the mailman is the only solution that helps you reach inbox zero without asking you to change anything.
How to do email management through Mailman?
Users will get an email login as they enter into the mailman website. There you can enter your email id.
When you login in with your existing email, you can call your previous emails simply by clicking on 'email possibility.'
In the 'Contacts possibility' option, you can see all the emails that you save in the email.
The 'Files' section shows your Dropbox account and Google Drive accounts.
In Mailman, you can add your profile and numerous personal data.
You have the option to add another email account and also another storage account.
Pros and Cons of Mailman
Everything has its pros and cons. Some of the advantages and disadvantages of using the Mailman email management app are tabulated below. You can take a quick look at them in the table below and decide further.
| | |
| --- | --- |
| Pros | Cons |
| It is an effective email management app with less ad intrusions. It easily helps us manage our inboxes by deleting and blocking unwanted emails. | It is a paid email management app and you can access it freely for only 21 days. |
| It supports multiple email accounts. Users can add multiple emails and also an online storage account. | No video demonstration of the Mailman app is available within the Play Store. So new users may find it difficult to use without the guidelines. |
| The interface of the app is user-friendly. It's easy to use and fast to use. | |
| The most exciting part of the Mailman app is that it supports all major email clients. Therefore, one app is enough to manage all email accounts from different email clients. | |
Mailman is the best app to manage emails!
The stress associated with email management is natural! Stop spending your lifetime checking emails! Don't fall into 'email checking' addiction! Start seeking help of one of the best email management apps, Mailman! Eventually, you will learn to manage emails that constantly keep disrupting your life. Mailman will surely help manage your inbox messages efficiently and save your time enormously!
FAQs
What is Microsoft's email management program?
Microsoft Outlook is a Microsoft software that creates, stores and manages all your emails.
How do I manage emails in Outlook better?
1. Organize your emails into folders using filters.
2. Use labels and flags to differentiate your emails as per priority.
3. Turn your emails into a to-do list to handle emails easily.
Is Outlook better than Gmail?
Outlook does allow various ways of organizing your emails as compared to Gmail while Gmail's interface is much easier to handle.
How can I manage emails better?
1. Prioritize emails by sorting them into different folders.
2. Set Inbox rules for all folders.
3. Make use of labels and flags and stars.